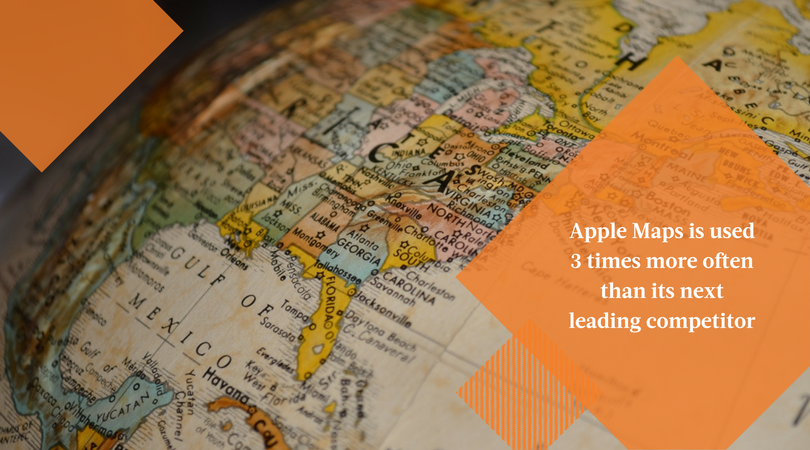 Apple Maps had its fair share of problems in its early stages, but the application has worked out the kinks and is now surpassing the competition in mobile mapping apps. Why is Apple Maps important for your local listings? Let's take a deeper look.
What is Apple Maps?
Let's start with the basics. Apple Maps comes installed on all Apple products as the default mapping service. While the first version of Apple Maps had many errors (towns and businesses forgotten or mislabeled), those mistakes have been corrected and the service has now passed its competition. Apple Maps is used 3 times more often than its next leading competitor, with over 5 billion map related requests per week.
Improved User Experience
Along with correcting listing errors, Apple Maps is now more accessible for iOS users. Other iPhone services, such as Siri and Mail, will take users directly to Apple Maps when looking for an address. This feature is more convenient for users than going out of their way to download and manually enter addresses into another application.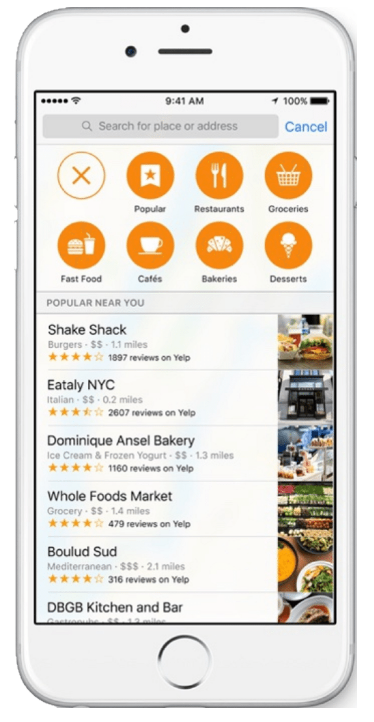 Put Your Business on the Map (Literally!)
Since Apple Maps is now the leading provider of mobile mapping services, businesses need to think seriously about claiming their listings. During a benchmark audit of Apple Maps listings for two different brands, an average of 26 percent of the listings were completely missing.
Each listing that doesn't show up presents a missed opportunity. You'll lose customers if they can't find your business using their preferred app. Claiming listings on Apple Maps will result in more visibility of your brand and a larger audience.
The Ins and Outs of Claiming on Apple Maps
Apple does have specifications for claiming on their site. For instance, Apple will not publish content that does not match your business' website. Apple won't even publish updated phone numbers if your website's information has not yet been changed. This is Apple's way of ensuring high-quality data, which is also great for guaranteeing an accurate and satisfying user experience with your business.
We're the Local Listings Experts
Don't lose business by being overlooked. By claiming and verifying your local listings, you'll bolster your credibility and reach more customers in your target market.  Our Local Perceptions team is knowledgeable about successfully managing local listings, with proven results.  Give our experts a call to oversee your Apple Maps listings.