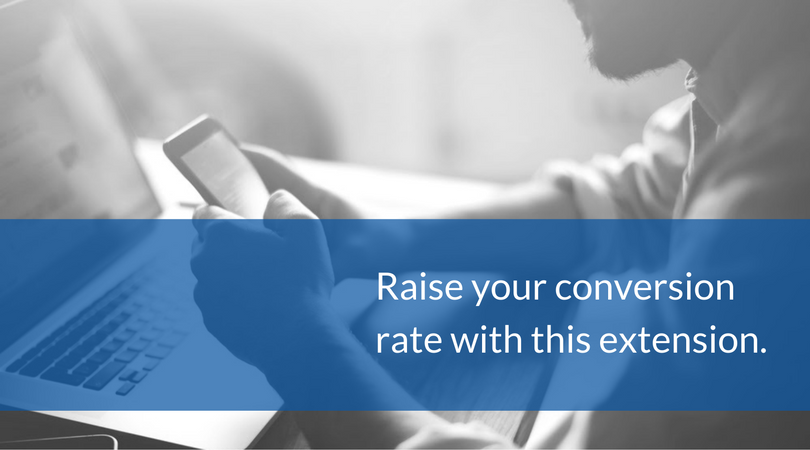 For the past few months, Google has been testing a new ad extension for sending SMS or text messages to users. Google officially announced that the click-to-text message feature will be rolling out of beta soon.
The click-to-text message extension, which is similar to the call extension feature will give users another option to connect with businesses faster and easier. The message extension will allow users to skip waiting on hold or connecting to the wrong person and receive immediate assistance.

According to Google, nearly two thirds of smartphone owners use messaging more than five times a day to communicate with others. And people aren't limiting their use of messaging to social communications – 65% of consumers say they'd consider using messaging to connect with a business to get information about a product or service, or to schedule an in-person appointment.
Mobile ads are extremely important as more users are researching and making purchases through their phones. By setting up message extensions, you'll give users an easy way to connect with your business and start a conversion and continue it whenever it's most convenient to them.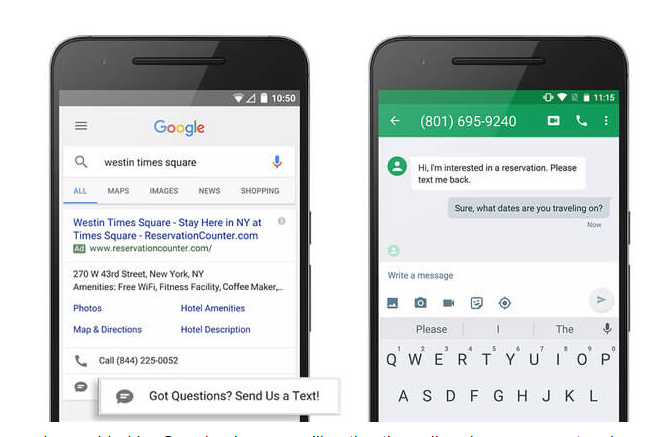 In the example above, you can see how the message extension feature will appear in your ad. Unlike the call extension feature, the message extension will include a call to action feature. For example, "Got a Question? Text Us!". Once the user clicks on the message extension a pre-populated message will appear.
For example, if you are in the storage industry and someone messages you after searching for storage units in Florida, they can send or edit your pre-populated message text, "I'm interested in renting a storage unit. Please text me back with more information."
Many advertisers are already using the click-to-message ad and have seen a higher conversion rate compared to other extensions.
Gabe Thayn, Director of Search Marketing, TravelPASS Group says, "Click-to-message ads have proven to be a great way to help prequalified customers start the hotel reservation process in a way that is convenient and easy for them. They can text an agent to get questions answered, continue the conversation on their own timetable, and trade booking information before completing the final checkout over the phone or on our website. It's a seamless and streamlined process that helps increase brand trust. The conversion rate on message extensions is 41% higher compared to other ad extensions."
The new feature is a great way to connect with users faster and more efficiently. Companies that have already been using the message extension have seen higher conversion rates when compared to other similar channels.
---