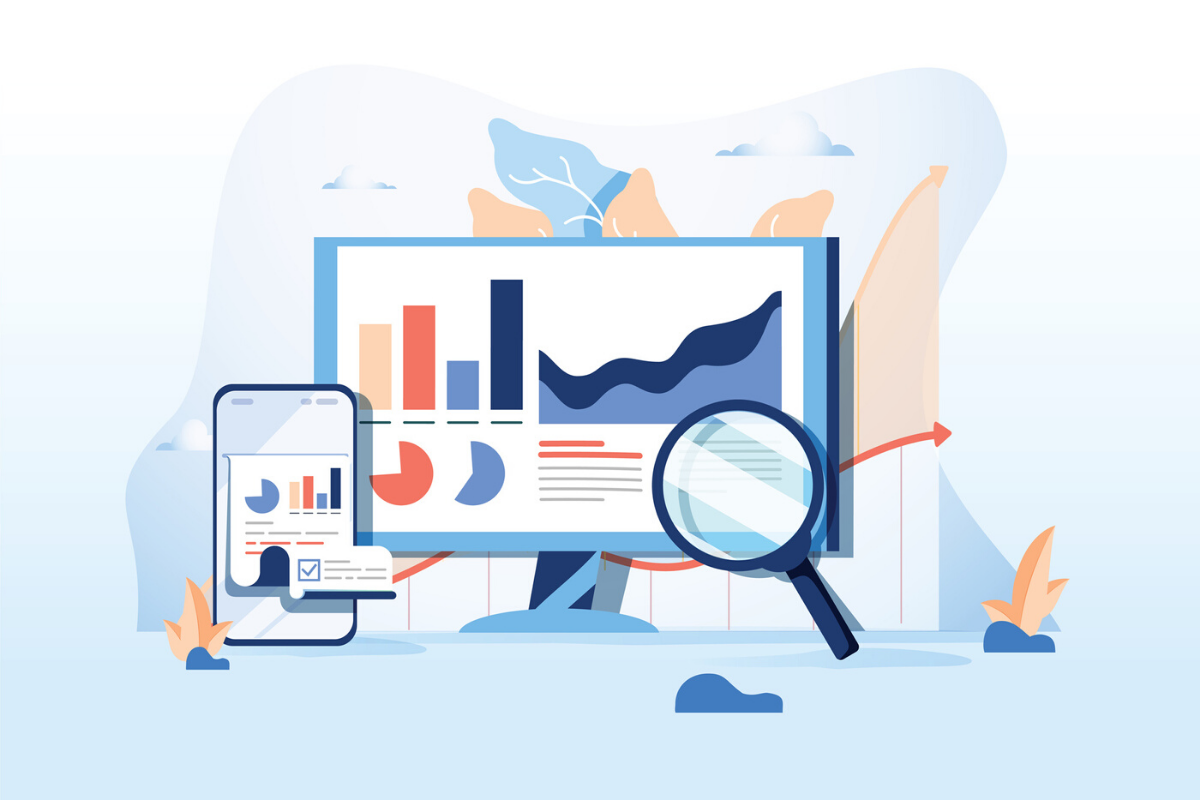 The only constant in the world of search ads is change. Google is always looking to create products that work better and more efficiently. Many of these new products are new ad formats, of which there have been many since mobile devices gained such prominence.
One such ad format—the carousel—has been an important part of other platforms' ad offerings, and is particularly effective and widespread on Facebook and Instagram. However, carousel-type ads haven't been a part of Google's ad offerings despite their effectiveness. Until now, that is. In May, Google announced that Gallery Ads would be making their way to search in 2019, and in August the Gallery Ads Beta began rolling out to Google Premier Partners, of which we at Go Local Interactive are one.
We've been testing Gallery Ads with select partners since August. While they aren't groundbreaking, the perfect ad, or a silver bullet for paid media campaigns, they have promise and unique strengths that are definitely worth pursuing.
What are Gallery Ads?
Gallery Ads are similar to carousel ads that display multiple pictures along with unique ad copy attached to each image. The ad copy consists of a headline and individual taglines for each image, similar to the standard expanded text ad. The only difference is that character limit is 70, and there is room for a disclaimer—up to 2500 characters—with hyperlinks that lead to your home page.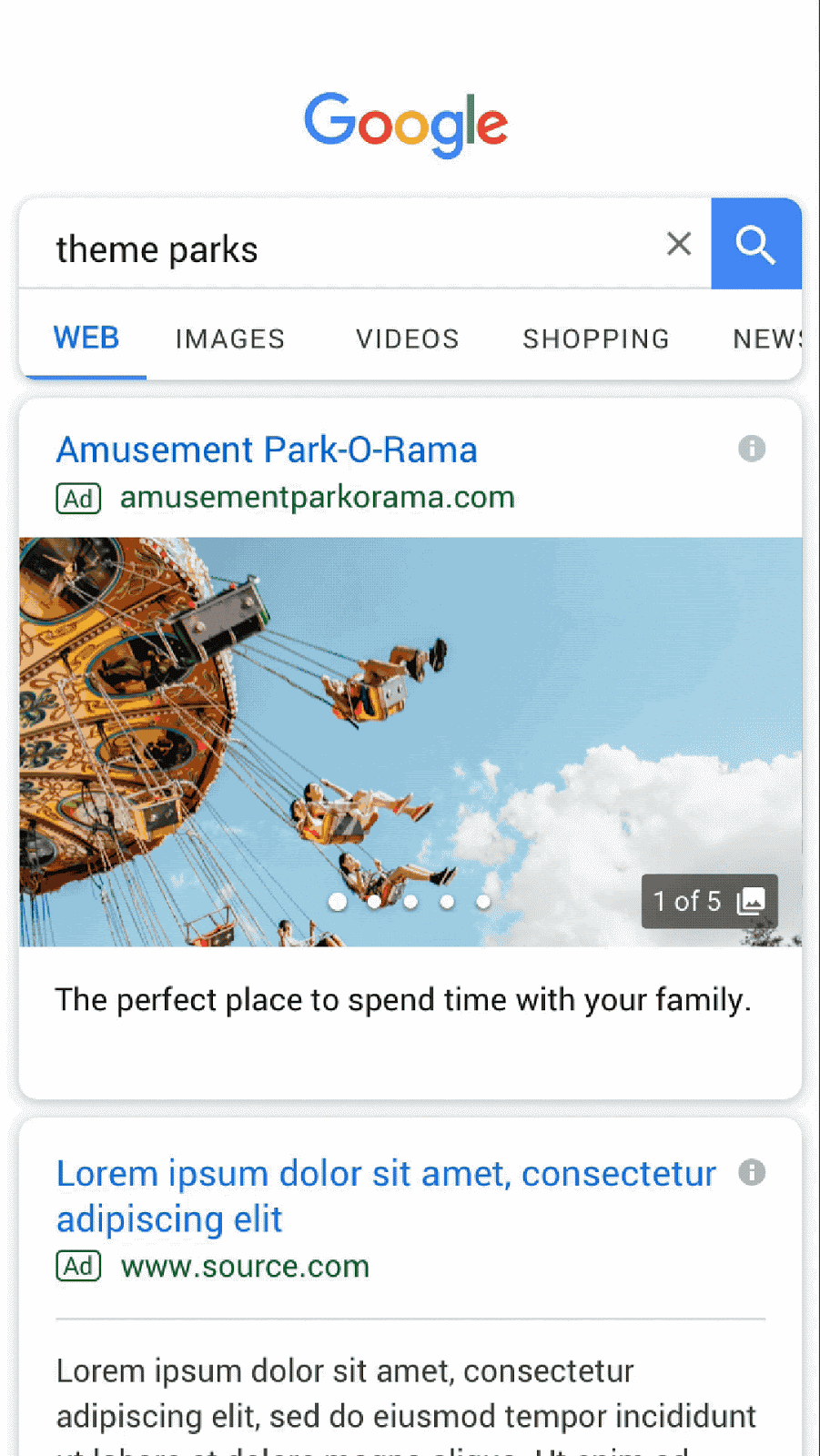 Importantly, Gallery Ads always appear at the top of a search. That's because you must win first position for your Gallery Ad to display. They are pretty wide, taking up a majority of the screen's real estate. Gallery Ads only appear on mobile devices as of right now, though as with anything Google related it could change as more and more companies adopt Gallery Ads and it exits its beta.
You're charged for the ad when a user makes either two swipes or one click. The actual dollar amount is based on your bid strategy, as with other ad types.
When Do Gallery Ads Roll Out?
Depending on your search, you might be seeing gallery ads on mobile devices right now! Google announced Gallery Ads in their Google Marketing Live event this May. The ad format finally kicked off in August.
Gallery Ads are currently in beta, which means they are not available to most advertisers (as for how long this will last, nobody knows—it's Google, after all). However, as a Google Premier Partner, Go Local is one of the advertisers that has access to Gallery Ads.
What this means is that, by partnering with Go Local, you can get a leg up on your competitors by offering Gallery Ads before they do. Should the Gallery Ads beta go smoothly, all advertisers will eventually get access to Gallery Ads. The full platform rollout is planned for Q1 2020, but Google has bumped back that rollout date before so it's possible it could happen again.
What Benefits do Gallery Ads Have?
Google says that Gallery Ads are a great way to "showcase your brand" with images that can help your brand "connect with consumers before they visit your site." Compared to the stark, text-only ads that comprise the current landscape of search ads, Gallery Ads are certainly more striking and memorable.
But is that the case? Are Gallery Ads the best thing in ads since sliced bread? Well, the truth is a little more complicated. We know that carousel ads perform better than non-carousel ads on Facebook, for instance. We know that images are very important to the conversion process. However, that doesn't necessarily mean that Gallery Ads are the Best Ads Ever.
Over the last few months, we've collected and crunched some data for our partners that have used Gallery Ads. We've found some interesting data points.
Engagement
Gallery Ads have a higher engagement than standard search ads. The Gallery Ads we've run have had a 63% higher engagement than their counterparts. It is, however, important to note that this figure counts both picture swipes as well as website clicks; in other words, it simply measures interaction with the ad.
However, only 25% of all engagements with Gallery Ads were actual clicks to the website. How much this matters to you depends on how much value you place on high-funnel activity.
Conversion Rate and Cost
Gallery Ads had a 62% higher conversion rate than our account average (specifically measuring clicks, and excluding interactions that were only swipes). The question to ask, though, is whether or not intent is different with Gallery Ads than traditional ads.
One of the big downsides to Gallery Ads right now is cost. Overall, we've found in our study that the Cost Per Action (CPA) of Gallery Ads was about two to three times higher than non-Gallery Ads. Why? Some of that is due to the potential for searchers to swipe and not click on the ad, which counts as an interaction and therefore costs money.
Overall Effectiveness and Factors to Consider
Ultimately, our investigation found that Gallery Ads:
Are more engaging than typical search ads
Don't directly lead to more conversions, but has a higher likelihood to convert
Have higher CPCs (when counting true website clicks)  than a typical ad
A higher CPA than average search ads
In other words, Gallery Ads right now function as expensive display ads that yield more conversions.
With that being said, your mileage may vary for a number of reasons. We took a look at only our self storage clients, but other industries may see different numbers. Store-level performance, budgets, seasonality, and market also might have something to do with it, as could the general novelty of it. Many searchers haven't seen gallery ads before, so there could be some inflation wherein searchers are exploring the format now, but might not later after they see them popping up everywhere.
We're going to keep an eye on the performance of Gallery Ads going forward, and as the format gets more commonplace we can hone in on more ways to make Gallery Ads more efficient. Google is rolling out some additional Gallery Ad-related services in 2020 as well, which we at Go Local will have access to.
Access Gallery Ads Through Go Local
If you're looking to stay abreast of the cutting edge of digital advertising, Go Local is a perfect partner to help you achieve that goal. Our position as a Google Premier Partner means that we continually get access to Gallery Ads and other beta programs, and our Paid Media, Organic Media, and Web teams are talented and experienced industry professionals.
If you're interested in partnering with a digital marketing agency that can truly make a difference, contact us today. We'd be happy to start the dialogue and offer a free digital marketing analysis.