Goal: A regional self storage client wanted to increase traffic to their website as well as grow revenue from online rentals.
Strategy: In order to achieve the client's goals, we created a plan of action that included:
A Comprehensive SEO Program Including Content Marketing & A Local Focus

A New Website Built with SEO in Mind Including Custom Content

Pay-Per-Click Campaigns Geo-Targeted & Budgeted for Maximum Occupancy

Ongoing Social Campaigns To Increase Website Traffic to Specific Locations

Measure the Success of Tactics & Repeat Most Successful Strategies
Results: After implementing search engine optimizations on the new site, our client saw a 64 percent increase in organic visits year-over-year and a 37 percent increase in organic traffic during peak months.
In combination with other services such as pay-per-click advertising, social media, and strategic campaigns based on data-driven metrics, we were able to more than doubled this company's website traffic and brought them to the highest occupancy to date.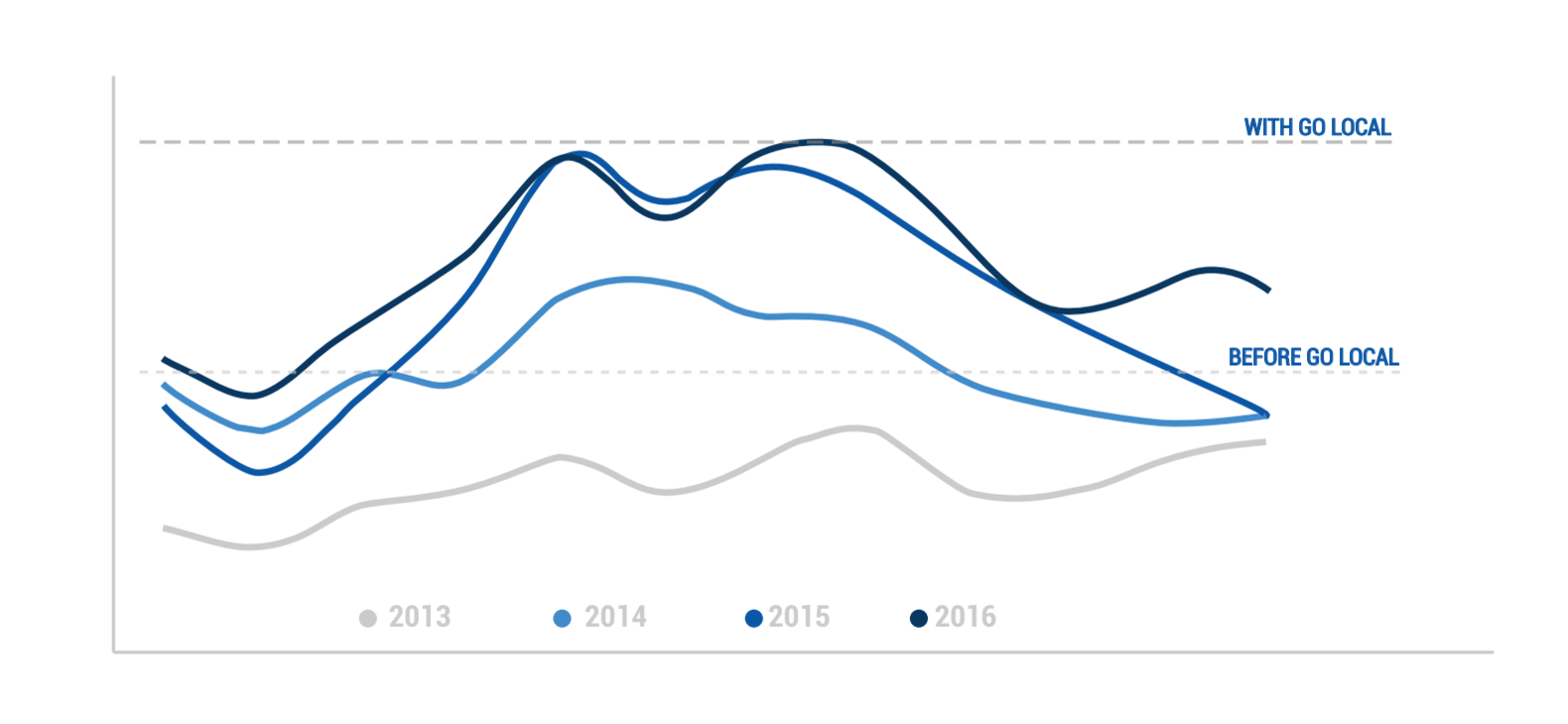 Do you know how your digital marketing is performing? Check out the most recent case studies and industry reports from Go Local to keep tabs on your industry, see what we can do, and keep an eye on your future potential.