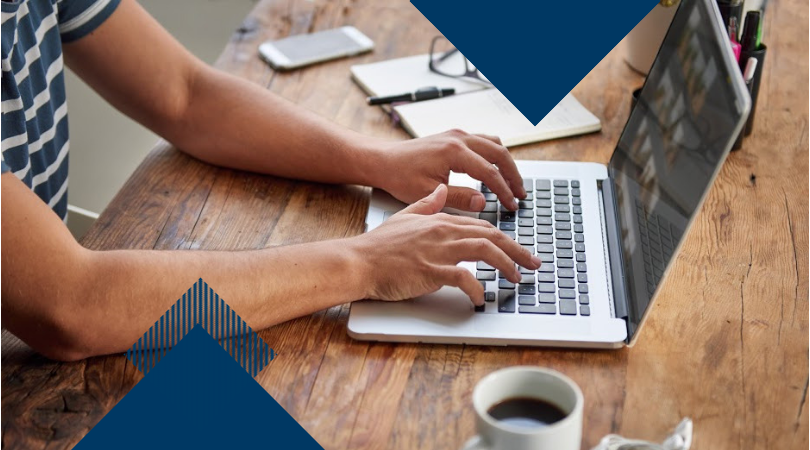 At Go Local Interactive (GLI) our mission is to connect our partners, as efficiently as possible, to the local customers who need them. So, it's no wonder that we believe in building web solutions that are cost-efficient, custom, stable and secure.
For these reasons, we focus on developing for the cost-efficient (free!), customizable, stable and secure WordPress platform. It's important to note that we have built websites using a custom CMS (Content Management System) for our partners, and such solutions can be beneficial for some businesses, but I want to take a  moment to show why, in most cases, we advocate for the unique flexibility that WordPress offers.
We know not everyone has experienced the benefits of using WordPress. With that in mind, allow us to show you how the pairing of WordPress + a superhero web development talent = happy customers (and because these customers chose to work with GLI they end up looking like superheroes too).
WordPress is Cost Efficient
WordPress is what's referred to as open source software, which means (among other things, which we'll get to below) that there is no cost associated with its distribution. Unlike many other CMSs that are developed and owned by a single company, WordPress has opened its source code (get it?) to allow any developer to build upon it. It may seem strange that a company would allow anyone to freely play with its intellectual property, right?
Well, it's actually not so crazy. Plenty of well-known software is open source. Magento (an e-commerce CMS used by 250,000+ websites including Nike, Ford, and Samsung), Mozilla Firefox, Audacity, Linux, and many, many more hugely popular software solutions are open source.
So, why would a company make its software open source? There are many reasons, ranging from the microeconomic (total cost of ownership is lower, for example) to the macroeconomic (developers can freely build upon the knowledge of others, for example), to less tangible motivations from contributing to the growth of development practices to simple transparency.
For our GLI partners, this all boils down to a cost-efficient solution. We don't need to charge you for the CMS software. We only charge you for those superhero web developers I mentioned earlier.
WordPress is Stable and Secure
WordPress powers 30% of all websites (60% of all websites tracked by W3Techs.com). That's a HUGE number. And because WordPress is open source, stability and security is a natural necessity. WordPress' large footprint combined with the public availability of its source code means the WordPress core code must be written well enough to pass public scrutiny.
Considering WordPress' open source nature along with the company's own dedication to security (as outlined in this detailed security practices white paper), security and stability is less a concern with WordPress than with proprietary CMS solutions where fewer developers have the opportunity to develop the code.
This isn't to suggest that WordPress is invulnerable. ALL software has vulnerabilities. To highlight this point, below is a list of entries from the Common Vulnerabilities and Exposures database (a listing of publicly known security vulnerabilities and exposures) for some keywords associated with popular CMS software. These counts were pulled on 9/11/2018.
WordPress: 1,429 – 337 excluding plugin mentions
Drupal: 1,036  – 1,031 excluding plugin mentions
Joomla: 655  – 640 excluding plugin mentions
But wait, WordPress has 1,429 known vulnerabilities? Well, not exactly. Of these 1,429 keyword mentions, 1,092 specifically involve plugins (standalone software that augments the functionality of WordPress). In other words, the majority of the security vulnerabilities are NOT WordPress vulnerabilities but are vulnerabilities in 3rd party software.
Further, consider the market share compared to reported vulnerabilities:

Your website security, no matter which CMS you use, is only as good as the developers you trust to maintain it. At Go Local Interactive, we have an incredibly talented team of web developers! If someone is telling you not to use WordPress due to security concerns, they are really telling you not to use WordPress because they aren't capable of developing for the most popular and most customizable CMS solution the world has ever known.
WordPress is Customizable
Developing for WordPress means developing for a platform that is built specifically to be customizable. The flexibility of WordPress themes and the huge library of plugins means additional website functionality is always within reach. Need a way for your customers to contact you via a webform? Plugins can do that. Do you want customers to be able to share your website easily with friends on Twitter, Facebook, or any other social platform? Plugins can do that. And if an existing plugin can't do that, refer to those superhero web developers you hired. They can make plugins that do that.
Beyond just being customizable, WordPress is portable. What does that mean? Though we strive to earn your business for years and years to come, we know that sometimes your business needs change. With change may come the need to shift your website management services to another company. At GLI, your business goals are our business goals, and WordPress makes website migrations easy should your business goals no longer include GLI.
With a proprietary CMS, migration can be difficult because the web development agency or design firm in question offers a solution that is–by its proprietary nature–restrictive. If you need to make a change from your web development agency or design firm, you will likely have difficulty finding another company that can service your website built on a custom CMS. You could become locked into an agency partnership until you are willing to invest in a completely new website.
With WordPress, the universal, open source platform means more developers are able to help you reach your business goals. Choices are good.  At GLI we want to be your #1 choice, but we don't want to force you to work with us.
WordPress is Great
Ultimately, the choice you make regarding which CMS to build your website upon is a choice you should make with an agency you trust.
WordPress provides the cost-efficiency, stability & security, and customizability to suit many needs. At Go Local Interactive we've spent years establishing and building trust with many partners. Sure, we're continually on the Inc. 5000 list of Fastest-Growing Private Companies in America. Yes, we've been credited with providing Best Marketing Services by Inside Self Storage (ISS) multiple times. It's true we've appeared on Ingram's Corporate Report 100 consecutively over the last three years and the Kansas City Business Journal has featured us on lists including the Fastest-Growing Area Business, Top Advertising Agencies, and Biggest Advertising Agencies. But what really matters is that we are trusted by dozens of businesses just like yours to build websites that meet their specific goals.
Let us earn your trust. Contact us today.