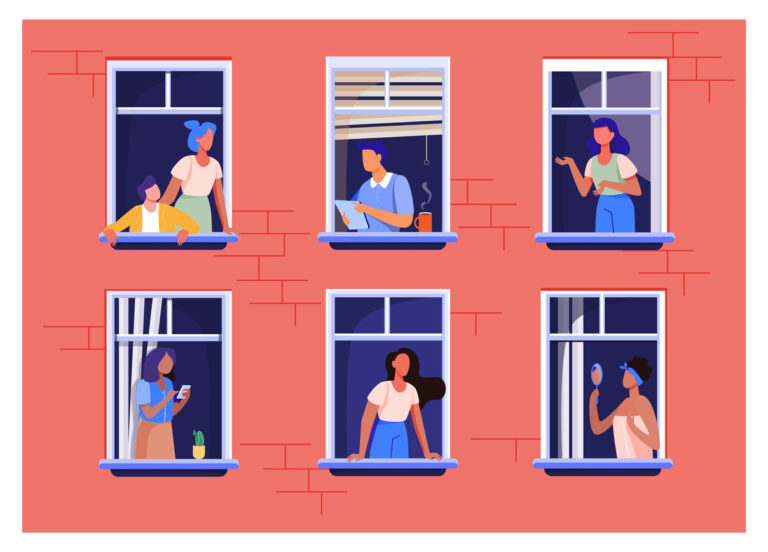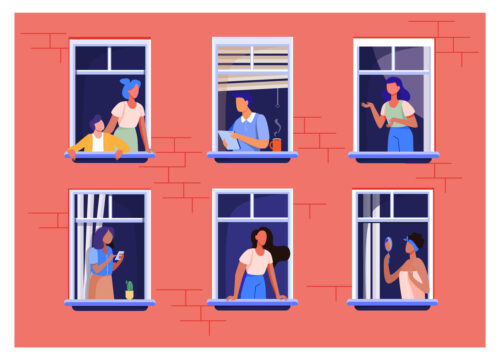 Also contributing: Amijah Jackson, Julia Jorgensen, Matthew Lippe
After a year unlike any other due to the COVID-19 pandemic, the world has seen many industries go virtual out of necessity. More and more people are opting to do tasks online that they would have previously done in person, such as shopping for clothes, purchasing groceries, and visiting the doctor. Even the search for housing has gone online, with would-be renters opting to peruse virtual tours, pictures, and floor plans of facilities before setting up an official walk-thru of the property. With so many essential services now being offered on the web, being able to reach potential customers virtually is more important now than ever before.
The multi-family home market is emerging in the digital marketing world, and we want to make sure you are reaching as many potential tenants as possible. To do so, it's imperative to embrace quality digital marketing strategies to best serve your potential customers.
Quality Content Brings Quality Leads
When people scroll through your website, they read and interact with the words on the page—the content. Content is there to answer questions they may have about your apartment complex and direct the customer to your facility with contact information. Whether it's through simple lists of important amenities or long-form blogs, the content on your website builds trust and loyalty in your brand with potential tenants and can convince them to go with your apartment complex over competitors.
Quality content is something Google looks for on every website, and is the single biggest organic ranking factor. Better content on your website that is optimized with keywords leads to a higher quality score, which means that you will be placed higher on search engine results pages and more likely to get extra traffic to your page. Plus, better content can simply help prospective customers understand what you have to offer.
Put SEO In The Spotlight
Search engine optimization (SEO) is the process of optimizing your website to better rank on Google and other search engine results pages, or SERPS. Obtaining a high rank involves multiple factors, but one key factor is keyword research, which can help you best optimize your title tags, meta descriptions, and content for relevant searches.
SEO can also help you better rank for local search terms, which are highly valuable because they are unique and often communicate clear intent. Common local keywords for the apartment industry include "for rent" and "near me," as well as terms such as "near Interstate-35.". These phrases cater to the audience of users that are eager to find an apartment.
Know Your Audience
No matter how much keyword research you do, knowing your target audience is vital in designing and optimizing your site. In the apartment marketing industry, audiences like pet owners, families, and young adults are key demographics. Consider these audiences when creating title tags or meta descriptions with audience-specific keywords such as "pet friendly".
Once a user is finally on the page, it's important for there to be features to interact with. Always keep a call to action (CTA) on your homepage so it can lead users further down the sales funnel. In the apartment industry, some popular call to actions are to "schedule a tour" or "fill out an application." SEO is a vital part of digital marketing and partnering with our SEO team at Go Local can help advance your apartment company.
Get Paid
Paid Media is a key part of digital marketing and, if utilized effectively, can lead to success in the apartment industry. Paid Media allows you to directly reach consumers at varying stages of the buying decision process. By utilizing video and display ads, you can build brand awareness and reach those who are at the initial stages of the buying decision process. Additionally, video and display ads utilize compelling visuals that highlight your apartment's amenities in a way that efficiently communicates with younger audiences.
Your multi-family property should also take advantage of remarketing strategies. Remarketing will help your apartment complex reconnect with users who already know your brand. Remarketing strategies primarily utilize search and display ads to provide quality leads. Remarketing can also use geo-specific marketing, so you reach users that are near your complex and will be more likely to convert.
Finally, search ads will lead your apartment complex to more conversions and reach those who are ready to rent. By updating ad copy with location-specific amenities, such as "close to the mall", your property will stand out in more specific search results and connect with serious buyers. All in all, using Paid Solutions with Go Local can help you reach customers at different stages of the buying decision process, and will allow for your apartment complex to thrive now and in the future.
Don't Tank Your Rank With Bad Online Listings
Incorrect digital listings creates a poor organic presence that can lead to a negative impact on your site and on your business. Not only will customers not be able to find your business if there is incorrect information listed, but accurate online listings can actually help your business to rank well on the SERP. All phone numbers, addresses, pictures, and even lobby or pool hours ought to be up-to-date in your Google My Business listings. By including these factors in your digital listings will help your ranking and bring more insights to your business.
By partnering with our Local Listings team at Go Local we ensure that your digital listings are correct and will increase traffic to your website, and boost your apartment rental sales.
Your Web, Your Way
Your website is often the first impression your customers will get of your business, and utilizing Go Local's effective Web Development strategies can help your website stand out. Our websites have a custom URL structure which helps optimize your website for the SERP and provides a user friendly experience. A great website URL makes it easy for users to navigate the site and backtrack from where they originally came from.
Our web development team also makes sure that your website is specifically optimized for mobile devices. Utilizing a mobile-first approach will ensure that your website is effective on all devices and that users can access your website from any device. We also help design your website with responsive designs and collapsible content to help your site stand out from competitors.
The structure of your website should have important information above the fold, which will lead to your site gaining higher conversion rates. Customers want to be able to easily access the information they need, so having the most important data above the fold is vital for a great user experience. A great website is the first step to having a successful digital marketing campaign and using Go Local's custom Web Solutions will help your apartment complex distinguish itself from competitors.
Advance Your Multi-Family Home With Go Local 
Go Local Interactive focuses on not only driving traffic and leads to your site, but making sure these visitors are qualified. Qualified leads are what will ultimately increase capacity in your multi-family home property and drive more business.
Our Web, Paid Media, SEO, and Content teams work hard for our partners and are professional experts in their areas of expertise. If you're interested in partnering with Go Local to advance your website in the multi-family industry, contact us today!