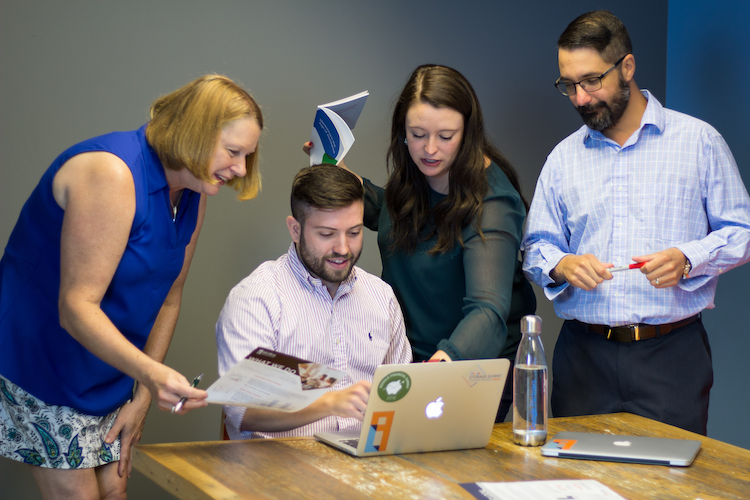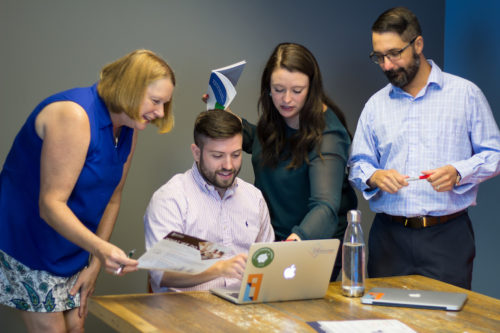 Recent and upcoming college graduates trying to find their way in the professional world are in a tricky spot. It's hard enough to pick your major and stick to it—in fact, four out of every five college students change their major at least once. But that doesn't make the decision itself less important.
Despite this, picking your major and your classes is only one piece to the professional puzzle. That's because, after you pick out your major and get your diploma, you've got to figure out at what kind of place you want to work. Choosing your major and graduating with your English or Marketing or Business degree is an achievement, but it's just the first step in a longer journey.
Whether you're a graduating senior, a young professional, or someone looking to make a career change, the world of digital marketing agencies can seem awfully opaque. Here at Go Local Interactive, a digital marketing agency in the Kansas City metro area, we'd like to pull back the curtain a little and talk about what it's like to work at an agency.
Without further ado, let's go!
What's the Difference Between Agency Work and In-House Work?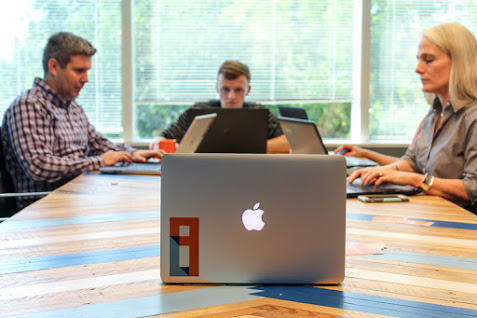 Like nearly every other type of business, marketing agencies vary widely in size. They can range from privately-owned, tiny teams of fewer than a dozen to publicly-traded behemoths with hundreds or thousands of workers across multiple countries. And not all digital marketing agencies do the same work; while SEO, paid media, content, and web development form the core of any digital marketing agency's product array, every agency has its own specialty and its own spin on things.
However, there is indeed a common thread that makes a marketing agency a marketing agency: Agencies, by definition, do work for external clients. Each agency pursues its own type and size of clients to do business with, but client work is the common denominator.
This stands in contrast to in-house marketing departments. These groups operate fully under the umbrella of their organization and produce work solely for their company. As such, the culture and work cadence for in-house marketing agencies is closely tied to the parent organization. There are pros and cons to working for each, and nearly all digital marketing professionals end up working on both sides of this coin at some point in their careers.
Every Day a Different Adventure
If there's one word to describe what agency work is like, it would probably be variety. That's because, when you work for an agency, you don't work for one company—instead, you're working for many different businesses.
For example: Our content team at Go Local produces content for multiple different industries. It's not unusual for our team to write pest library pages for a pest control client in Florida, bank branch pages for a financial institution in Kansas, and some blogs for a self-storage company in Ohio—all in the same day.
By working with multiple different industries and businesses, unique challenges and opportunities come up all the time. In other words, at a digital marketing agency, you wear a variety of hats. Sure, you might wear one hat or one style of hat really well, but there are other hats you can wear if you want.
If you hate being bored on the job, a digital marketing agency should be at the top of your shortlist of places you should work. If variety is the spice of life, let's just say that digital marketing agencies are definitely spicy enough for Hot Ones.
A Like-Minded Team of Professionals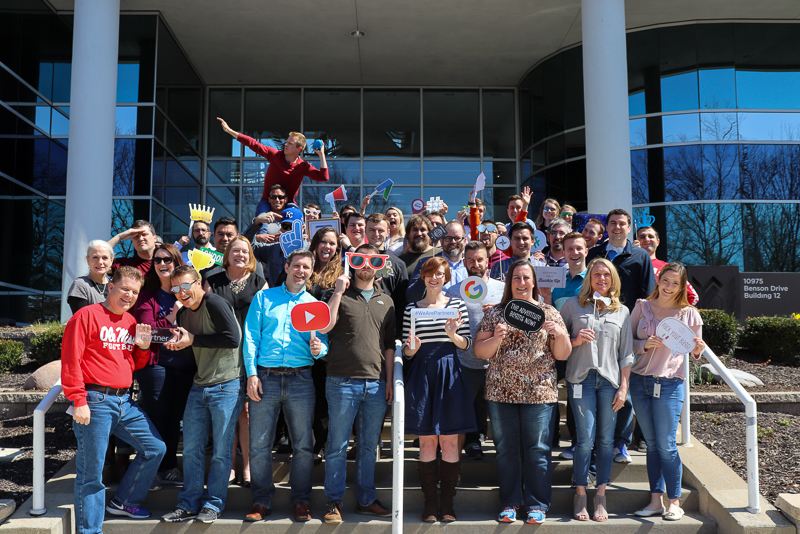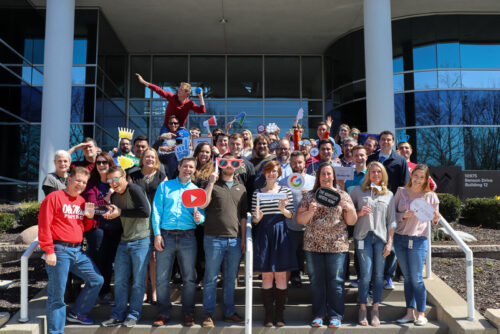 You'll find talented people at any quality workplace. But what makes digital marketing agencies different is the type of talent at play. That's due to the structure of an agency as a creative powerhouse. No matter what your specialty is (paid media, web development, client strategy, or something else), you'll be guaranteed to work with other people who share your passions and your skillset.
There are many work-specific benefits here—specialization, innovation, and more—but the unique culture of agencies is in large part due to the collection of larger teams of similar talent and diverse backgrounds, which is simply not an option for all but the largest in-house marketing departments.
And although you may have to convince your clients to continue paying for your marketing agency's services, you don't usually have to convince the agency itself that what you do has value. That's a big relief.
Innovation and Self-Empowerment Are Key
There are lots of marketing agencies out there, and if another agency can do a better job for your client at a similarly competitive price, you are in trouble. As a result, establishing yourself at the forefront of your field is necessary; for digital marketing agencies, innovation is more than just a good idea.
That drive for innovation permeates agencies down to the individual level and encourages experimentation and ideation. Marketing agencies empower their employees to tinker and think big. If you don't like resting on your laurels, or being told that "this is just the way it is," then a marketing agency could be just the employer for you.
A Casual, Energetic, Flexible Environment
Everyone does their best work when they are rested, comfortable, and motivated—and this is especially true for creative work. Since agencies are entirely about this kind of work, they tend to have a particularly casual environment.
What does this mean, exactly? Well, a casual dress code, for starters. An option to drink an adult beverage on a Friday afternoon, perhaps. All-around levity in the office and a high potential for some good-natured shenanigans, definitely. Let's say this: Nobody at a bank or accounting firm is getting into a Nerf blaster shootout with their boss during the workday, that's for sure.
Perhaps most importantly, agencies are also at the forefront of workplace flexibility. Working from home and remotely is an option for many digital marketing agencies, including Go Local, which provides tangible benefits for those with longer commutes, children, or other necessary appointments.
Work at One of Kansas City's Fastest-Growing Agencies
Interested in working at a digital marketing agency? Thankfully, Go Local Interactive is hiring. We were recently recognized as one of the Inc. 5000's fastest-growing companies in the United States. We're always looking for talent, so explore our job openings, join a digital marketing agency, and kick off a rewarding career.
Explore current open positions at our careers page today!