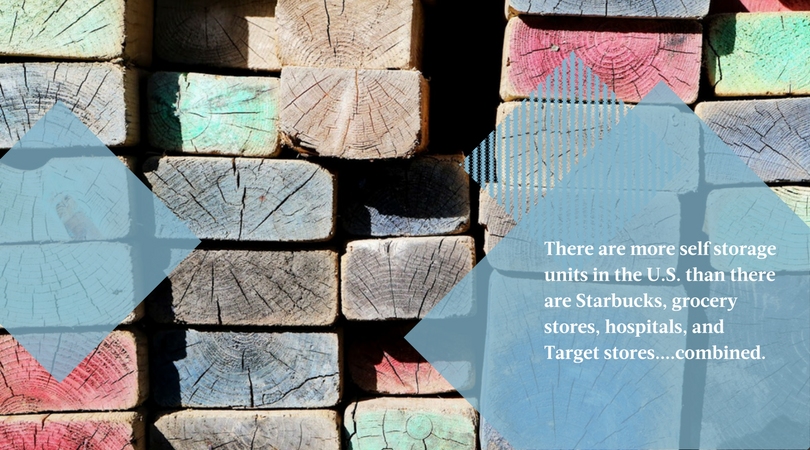 The self storage industry has been one of the fastest growing U.S. commercial real estate investments for many years. With such widespread knowledge of the growth of storage and a constant growth in new investors, the industry shows no signs of slowing down. This is largely in part of the continual supply to demand ratio being in favor of storage owners, maintaining a high and constant rental cost. While new facilities are being built everyday, the demand is also increasing as people more and more depend on self storage during many of life's transitions.
With all this added competition in the marketplace, it is important for storage companies to stay ahead of the competition to meet their goals. As more and more people are renting online – and expecting to not have to leave their home to rent space and make transactions – digital marketing is continuing to be a growing need for business owners. With current total return-on-investment (ROI) for storage facilities hovering around 10%, switching from more traditional marketing efforts (print, billboards, radio, etc.) and using that budget to invest in digital storage marketing solutions can increase total ROI with more qualified leads, at a lower cost-per-rental.
The below infographic on the self storage industry highlights some of the key points from this year's report on storage industry consumer trends for 2017. From storage website design through social media campaigns, SEO, targeted email campaigns for storage, and much more, the report highlights all of the latest, best practices and some tips to get you ahead of the competition!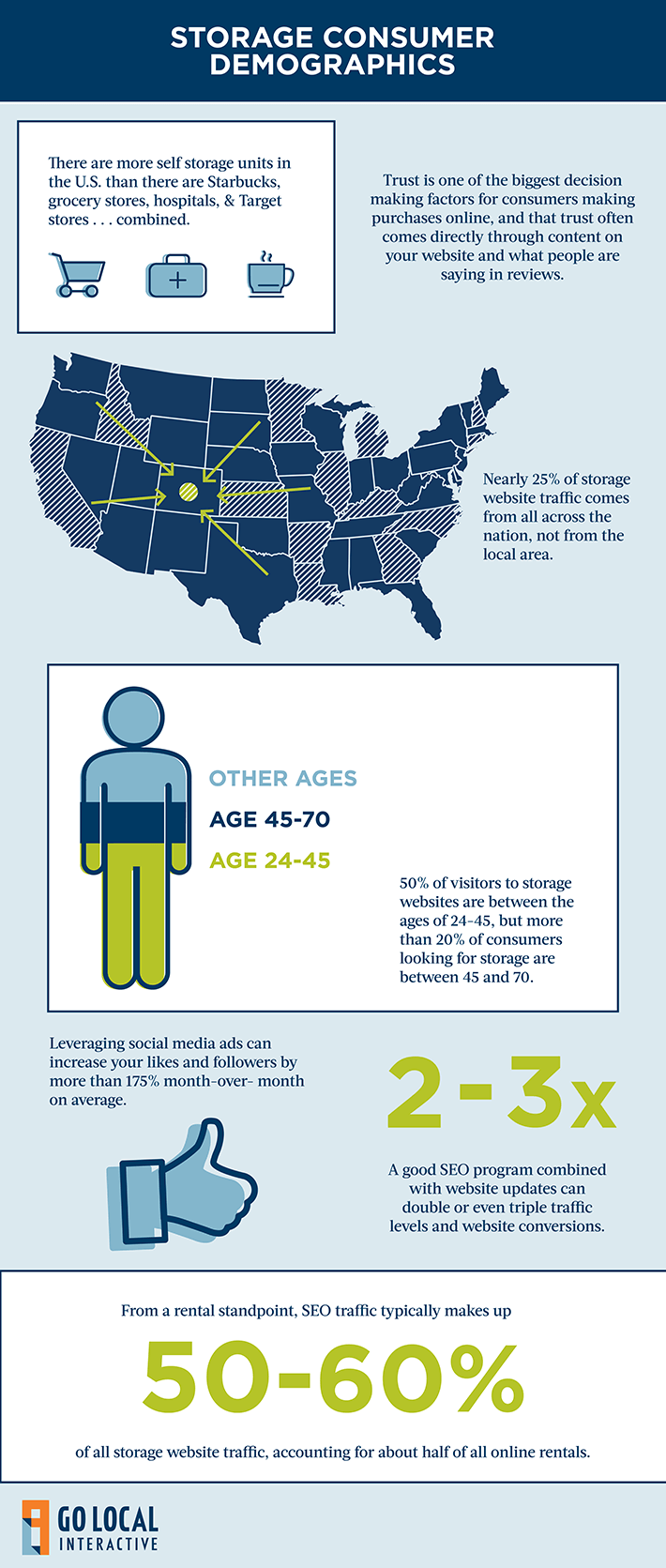 Check out The 2017 Storage Report brought to you for free for a limited time only from Go Local Interactive!