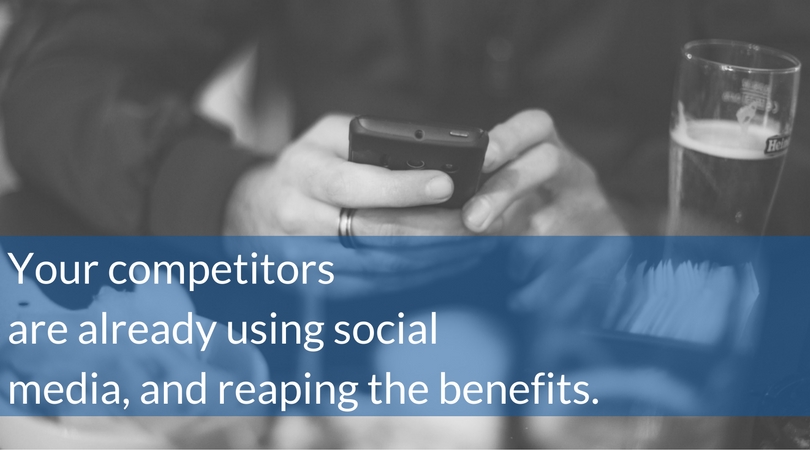 If you are tentative to believe your customers are using Social Media – think again. Two-thirds of American adults (65%) use multiple Social Media platforms and they are also on average checking their various accounts 17 times a day. Smart Insights reported digital internet usage accounts for 57 percent of daily media time and on average 5.6 hours of media consumption.  If consumers are spending nearly a fourth of their day online, isn't digital advertising the most logical solution? Here is a look at just a few of the ways Social Media advertising can improve your business.

1. Decreased Marketing Cost
Spending marketing budget on traditional advertising (billboards, print ads, etc.) is becoming less and less effective.  Our company's client reports reflect the success found in digital advertising. Meaning that our client's marketing budgets have also dramatically changed in favor of this strategy. Depending on your Social Media goals, Social Ads are relatively inexpensive. Starting with a low budget and gradually growing how much you spend month-to-month will help your businesses Social platforms grow organically and quickly. But, if you are promoting and advertising on Social Media, you have to have optimized Social Media pages to send customer's back to. This also means taking the time to create engaging and interesting content.
2. Increased Brand Recognition
 Every opportunity you have to increase your visibility is valuable. Social Media platforms are great channels to promote your brand's voice and content. This is also extremely important because it creates an easy way to be accessible for new customers. Social Ads work in your favor to repeatedly show up on your targeted audience's profile. Even if these consumers do not like or follow your pages, your name can consistently appear in their news feed. This is a great way for people to become familiar with your brand name and area of expertise.
3. Increased Inbound Traffic
Without an inbound traffic source like Social Media, your site traffic is limited to the people who already know or need your business. Every Social Media profile you have is another path leading back to your site and every Social post is an opportunity for a new visitor. The more quality content you post and generate, the more inbound traffic you will have. Social Media ads only help promote this further. Effectively promoting an ad that directs users back to your website will increase sales and leads.
4. Improved Customer Insights
 Social Media gives you an opportunity to gain extremely valuable insights into what your customers are interested in. Facebook Insights will help you understand and see exactly who is looking at your brand and what they like. For example, if you think your target market is 25-40 year old women who enjoy shopping online, But Facebook insights says 35-50 year old men who like to golf are looking at your profile, then your target market should shift accordingly. This then allows you to create content and boost posts that are more targeted to your demographic. Social Media opens the door to a better, more educated relationship with your consumer.
5. Instant In-depth Analytics
 After placing a Social Advertisement, just like any other type of advertising campaign, you are able to look back at the performance of the ads and learn from the results to improve the campaign strategy for the next go-around. Within the Social Advertising analytics you can easily access everything from clicks, impressions, frequency, engagement, and more. This allows you to create goals and touch points to see how your business has grown over the campaign or quarter.
The benefits from utilizing an affordable social media campaign help you reach your target audience more effectively. But, if you are still hesitant consider this – your competitors are already utilizing social media and reaping the benefits. Social Media Ad spending is likely to exceed $35 billion in 2017. Social Media Advertising, when done right, can lead to decreased marketing costs, increased brand recognition, increased traffic, more conversions, and so much more.
If you are interested in getting started but aren't quite sure where to begin, contact a Social Media Professional at Go Local Interactive to learn about our different packages and how we can help your business grow.
---