As we celebrated a Kansas City Chiefs Super Bowl win, we also took the time to celebrate our new team members here at Go Local Interactive during the month of February. Between our HR department, Client Services/Strategy team, Content team, and Paid Media team, we were thrilled to welcome six new team members throughout the month of February. We are excited to cheer these new hires through all of their wins as they have already been having a huge impact within each of their respective departments as well as the company as a whole. 
As you join us in welcoming these new members to Go Local Interactive, learn more about each of them below as well as the openings we still have.
Meet Our February New Hires
We are always excited to add more talent to our teams, but we are even more excited to get to know each of these unique personalities. Meet our February new hires and find out why we are so excited to have them on our team. 
HR Department
The growth we've had at Go Local would not be possible without the help of our HR department. Luckily, this team also grew with the addition of Erica Gingrich (second from the right) as the new Talent Acquisition Specialist. Prior to arriving at Go Local, Gingrich was the HR Specialist at Grace Church in Overland Park. She applied for this new role because she has always wanted to work for a digital marketing agency after majoring in marketing in college. Once she saw Go Local had an HR position open and spoke with Senior Talent Acquisition Specialist Grant Leonard at an HR roundtable, she knew it was a perfect fit. In her free time, she creates custom house, pet, and people portraits for her business, Shea Lettering, and hangs out with her cat, Charlotte. 
Client Services Team
Kody Onnela (far left) joined the Client Services team as a new business coordinator. Prior to joining the Go Local team, he was an operations manager at Windward Way Recovery. Onnela is very excited to join the Client Services team and learn all about the ins and outs of the sales process. When not at work, you can find him at the gym. Join us in welcoming Kody Onnela to the Client Services team!
Strategy Team
Veronica Carroll (far right) also began her new role as an account coordinator on the Strategy team. After managing a rehabilitation center in California for the past three years, Carroll decided to come back to Kansas City to join the Go Local team. She is looking forward to "learning more about the industry and how to give our partners the best experience with GLI." She has already been pleased with the atmosphere of the team and loves how welcoming everyone has been. When she's not at work, you can find Carroll spending time with her family or at her favorite Kansas City restaurant, Joe's BBQ. 
Content Team
Over on the Content team, Austin Klinock (not pictured) joined in February as a Content intern. He is currently finishing up his degree in History and Communications with an emphasis on media coverage of the United State Space Program between the 1960s and 1980s at the University of Kansas. His background in research and writing is what drew him to apply for this position as he wanted a position where he could utilize these skills in a new and different way. Even though he grew up in Overland Park, he has still felt incredibly welcomed by everyone at Go Local and states that the company culture is "hard to beat." In his free time, Klinock enjoys exploring as many music genres as he can while playing his new 12-string guitar. 
Paid Media Team
The Paid Media team was also lucky enough to welcome two new faces. First, Hannah Degner (second from the left) came on board as a Paid Media Coordinator. She came to us as an E-commerce Coordinator for a local medical ID company where she assisted with website development, social media marketing, and email marketing. Degner was looking to learn something new, and Paid Media was "on the top of that list." She's very excited to learn more about all the different aspects of marketing through the different departments here at Go Local. Find Degner enjoying local coffee and a leisurely bike ride in her free time. 
The second new face on the Paid Media team is Caleb Heeney (not pictured) who is joining as a Paid Media intern. While he is still a student at the University of Missouri-Columbia, he does have experience working part time at another marketing agency in the paid space. He is most looking forward to growing in his knowledge of paid media and "understanding the 'why' behind things" as well as learning how to be proficient at speaking with clients. When not at work or planning for his upcoming wedding, Heeney enjoys playing video games and producing woodworking projects.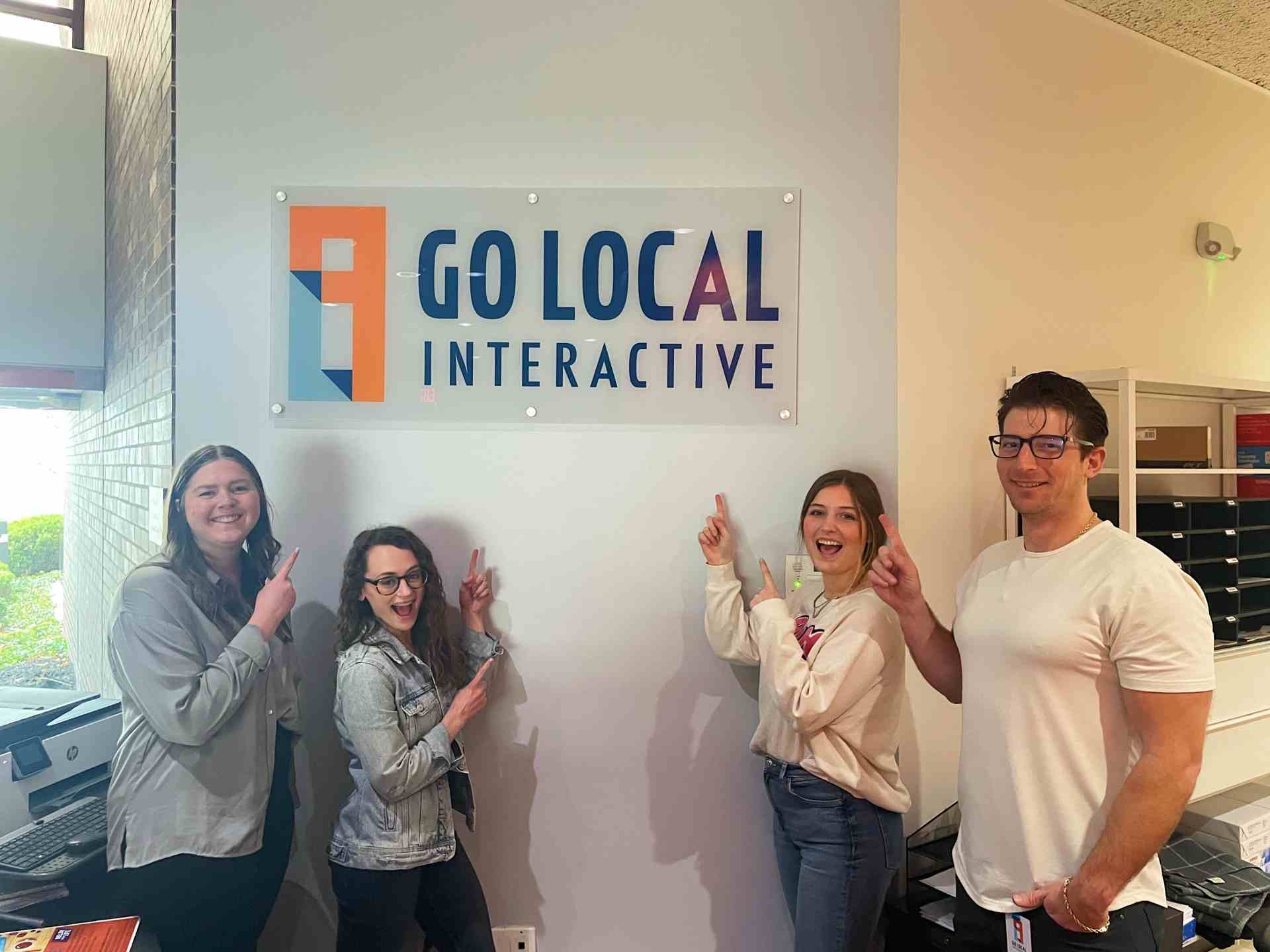 Grow Your Marketing Career at Go Local Interactive 
Interested in furthering your career in marketing? We have several openings in all our departments here at Go Local. From SEO and Content to Strategy and Client Services, there are plenty of opportunities for you to join our team. Browse through our list of available positions and apply for the one that best fits your skills and interests today.