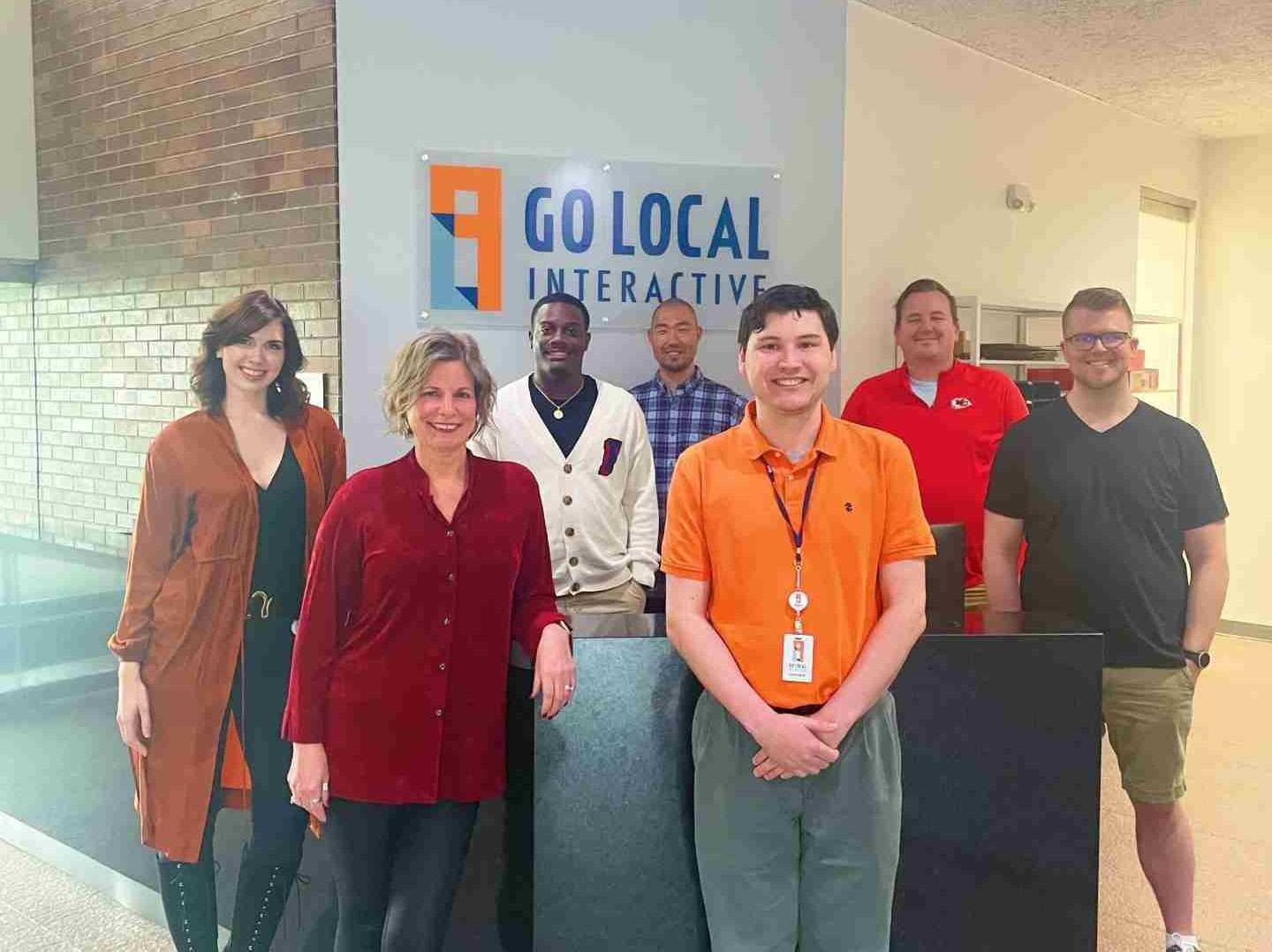 As our initiatives continue to grow at Go Local Interactive, so do our teams. We're proud to introduce our seven new hires who recently joined the #GLIClub. Our team members are essential to the great work we do, and we wanted to take the time to share their stories. Interested in learning about the marketing services that GLI provides? Browse our marketing solutions to learn more.
Meet Our New Team Members
Over the course of March and April, we welcomed a handful of teammates into various departments. Teams that gained a team member or two were Human Resources, Search Engine Optimization (SEO), Content Marketing, Paid Media, and Strategy. We're excited to see the contributions that these team members bring to their departments!
HR Team
On the HR team, Employee Experience Coordinator Taylor Mahon and Payroll and Benefits Specialist Jana Jansen both started mid-March. Since she started, Taylor has created a warm and inviting environment at Go Local. If you have the chance, ask her about her vintage clothing collection! 
Jana has also been instrumental in ensuring that GLI employees have everything they need, and she's happy to guide them with any questions that arise related to benefits and insurance. When she's not answering questions, you can find her with her Mardis Gras krewe. 
At this time last year, our HR department was a team of one, and now we have over five team members! We're thankful for the support their team brings to making the GLI employee experience a positive one each and every day. 
Strategy Team
Our Client Strategy team are the superheroes of our digital marketing agency. Keeping everything organized and on-time is a special skill. Avery Woodard, Account Strategist, joined us in late March and brought previous account management experience with him. We're happy to have him share his expertise with us and our partners, both in marketing and vegetable gardening. 
Albert Lee has also joined the strategy team as Manager of Client Services. We're impressed not only with his marketing and analytical skills, but also by the fact that he is a veteran and can solve a Rubik's Cube in two minutes. 
SEO Team
Our SEO team also welcomed two new members! SEO Coordinator Teddy Carlson joined our team in early March. Teddy fit into the #GLIClub immediately with his love for dogs and playing games with friends.
Alex Mathis, SEO Specialist, joined the company mid-April. Alex is looking forward to continuing to grow his career in Search Engine Marketing at GLI. Believe it or not, along with being an SEO wizard, Alex is a former pro basketball player. 
Content Team 
The Content team was grateful to have another Content Production Coordinator join the team at the end of April. Graham Wilhauk is a graduate from the University of Kansas and is looking forward to gaining more writing experience. So far in 2023 alone, he has read over 180 books! 
Paid Media Team 
Not pictured is Senior Paid Media Coordinator, Tyler Savaiinaea. Tyler joined our Paid Media team in mid-March. He's happy to be a part of the collaborative culture that GLI brings, and we're happy to have him too! While not diving into Paid Media reports, Tyler hosts a few different podcasts and enjoys spending time outdoors. 
Join Our Team at Go Local Interactive 
We think our team is pretty special at GLI, and we're always looking for new talent as we continue to grow. If you are a hard worker looking for a collaborative environment, GLI could be the right fit for you. Ready for your next challenge? Take a look at our open positions to get started.