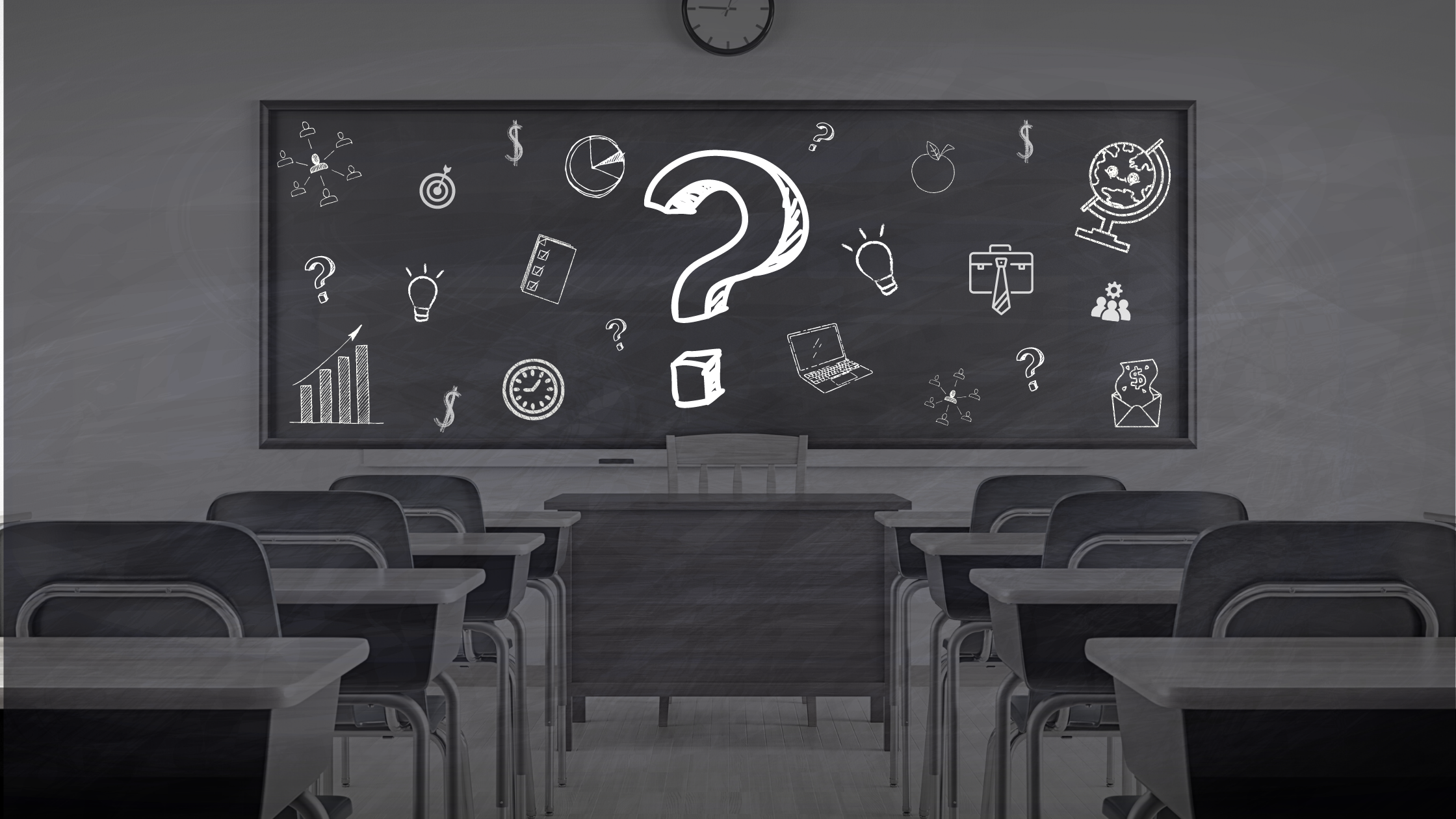 We've all seen the stories of the thousands of teachers leaving to find a career that is more sustainable and better for their mental health. Some are leaving after decades of teaching, while others are leaving after only a few years in the classroom. The state of education at the moment is not in a good place, and many who have made the decision to leave are worried about what careers are available with an education degree outside of teaching. If you are like me and have decided to leave the field of teaching to explore other options, rest assured that there are opportunities out there for those with an education degree—one of which is a career in digital marketing. 
My Transition From Teacher to Content Coordinator at a Digital Marketing Firm
After spending three years teaching high school English at a rural Kansas high school, I decided I needed to make a change. I was tired of taking work home with me almost every single night, spending my weekends doing supplemental work through the school in order to earn enough to make ends meet, and not receiving the respect I deserved from patrons, parents, and society as a whole. These are the same reasons thousands of teachers are leaving every day. However, I was nervous to leave, and it took me a while to finally decide it was the right move. 
My biggest concern was what exactly I was going to do once I left. Between four years of college and three years of working in the field, teaching was all I had known or thought about for seven years. While that doesn't seem like a large amount of time, it's hard to think about leaving a career you lived and breathed every second of the day. All teachers know that this career takes over your life in a lot of ways, and it's hard to make time for much else when you're in. This is what makes it so hard to leave because this career has consumed you for so long that you are unsure of who you are once you leave it.
Luckily, I at least had some idea of what I wanted to do after I made the decision to leave. As an English teacher, I had some writing skills and loved the idea of being able to write all day long as a job. This is what sent me on my journey of looking for copywriting jobs or careers that involve writing. In all honesty, it was hard finding a company that was willing to see how my skills as an educator could translate into a career in copywriting. Luckily, Go Local Interactive was able to do just that and allowed me to begin my transition into digital marketing. I was incredibly nervous at first, given my lack of experience in the field, but I quickly learned that my career as a teacher helped me a lot more than I anticipated in my new position. 
Skills That Translate From Education to Marketing
Digital marketing offers a welcome change to those switching careers and exploring more sustainable jobs. Not only is this field expanding and growing every single day, there are many facets of digital marketing that allow you to showcase a wide range of skills that you are sure to have built throughout your career in education. Through digital marketing, you can showcase both the hard and soft skills you have already developed while also growing and learning about a rapidly changing field. 
At Go Local Interactive, we have several departments in our firm, including content, SEO, paid media, web and IT, strategy, and sales. Within these areas, there are several skills that teachers already have that translate well into a career in digital marketing. In my experience here at Go Local Interactive, these are the top skills that have helped me the most as I moved from education to digital marketing:
Time management

Written and oral communication

Data interpretation

Resilience and adaptability 
Time Management
One of the greatest skills gained as an educator is the ability to manage your time effectively. In the classroom, you are expected to plan a vigorous day of learning activities that can last bell to bell and fulfill the objectives you have set for the day. You must also learn how to use your planning period wisely as you work through stacks of grading, parent emails, and the meetings that seem to pop up out of nowhere. You must be able to do things on the fly and rearrange your schedule when more time-sensitive items pop up randomly. 
For those already in the marketing field, you know this skill is exactly what's needed no matter what area of marketing you are in. Setting up your schedule each month and knowing what needs to be prioritized is a top skill when it comes to marketing. As a content coordinator, I am assigned pages, or content to write, at the beginning of each month and must create my own schedule to determine when I need to have each task completed to meet deadlines. 
However, there is also the occasional page or task that must be prioritized over other things. As a teacher, these things happened frequently, and I could use the skills I had already built in this area immediately when I began at Go Local Interactive. I was also able to manage my stress and not immediately shut down when these things popped up, as disasters happened in the classroom daily. Lessons were often derailed for fire drills, planning periods had to be given up to cover a class, and it was up to me to roll with the punches. This skill can translate into multiple careers, but it is especially good in the fast-paced field of marketing. 
Written and Oral Communication
Great communicators are highly sought after no matter what career they are trying to enter. While advocating for yourself and speaking publicly are part of being a good communicator, it is just as important to communicate in a diplomatic and constructive way. As teachers, we must be careful not to offend students and parents and effectively communicate areas of weakness in a constructive way through email and in person. You must be clear when giving instructions and know how to handle any communication style.
With marketing, it is exactly the same. If you are like me and entering an area that requires a lot of writing, you must write in a clear, concise manner that is consistent with brand guidelines. English teachers in particular are highly skilled at adjusting to different writing styles and learning how to adhere to each style. If you are in a client-facing role, you must be able to communicate with partners on a regular basis, offering viable solutions and ensuring quality control. You must also be able to communicate project expectations if you are a supervisor or manager and provide feedback to those you are overseeing. Knowing how to ask questions and properly communicate with coworkers is also crucial and something teachers know how to do well.
Data Interpretation
As an educator, you are in charge of creating accommodations and interventions based on state test scores, classroom benchmark scores, and social-emotional data. In the organic search realm of marketing, you are constantly looking at data based on your partner's website performance such as how traffic is being funneled onto partner websites organically each quarter, how different keywords are performing, and if partners are ranking well for those keywords. 
You must also be able to communicate what this data shows and what recommendations you have moving forward. 
Resilience and Adaptability
One of the most daunting things about changing careers as a teacher is learning all the new terminology and technology required in the field. I will admit, this was the hardest part of entering into a marketing career when I first began. I had to do a lot of research and a lot of training on the different tools at my disposal and the correct verbiage for certain tasks. I knew absolutely nothing about Search Engine Optimization (SEO) prior to this job and certainly had no experience with performing keyword research or the difference between an entrance and a lead. Luckily, my managers and supervisors at Go Local were incredibly patient as I learned and gave me the tools I needed to succeed every step of the way. I was able to explore this new field on my own while having the resources and people I needed to lean on throughout. 
Teachers are nothing if not resilient and have been learning how to adapt to changing technology, curriculum expectations, and the general scope of education for many years, especially since remote learning entered our lives. We understand the importance of professional development and adapting to the trends better than anyone, and we understand how important it is to stay up to date on new technologies. No matter what your market is, you will always have to adapt and come up with viable solutions frequently—something teachers are more than capable of doing.
Jump-Start Your Marketing Career at Go Local Interactive
If you are a teacher who has made the decision to transition out of education and into a career in marketing, check out the job openings we have at Go Local Interactive. Whether you are looking to join our content, SEO, Paid Media, Web, or Client Services team, you are sure to find a position that interests you. Apply at Go Local Interactive today!