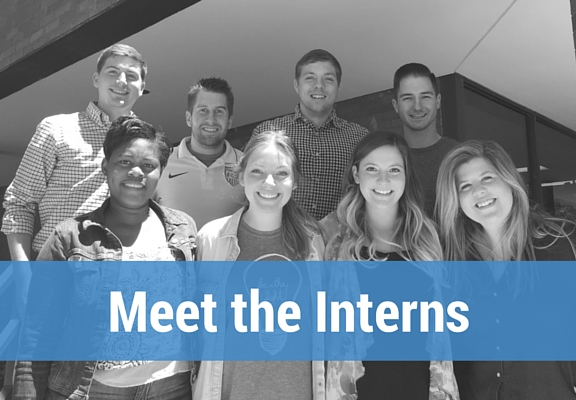 Go Local Interactive has invited eight interns into the office this summer for a Handcrafted Experience. They're doing big things here, and we are excited to introduce them to you. Also, be sure to check out the end of this blog for our very own Jarred Mosher's "A Day in The Life of a Go Local Intern" video.

Taylor Leann Cain
AKA: The Caingaroo or T-Cain
HOMETOWN: Louisburg, KS (Yes, home of the Louisburg Cider Mill)
ALMA MATER: University of Kansas (Rock Chalk!)
GLI ROLE: Marketing Intern
HOOKED ON: Watching YouTube videos, Game of Thrones and online shopping
EXCITED FOR: The rest of my life! For the first time, the next step isn't planned and I'm excited to see what's to come.

Sara Soph
AKA: Some people call me Soph and some even call me Small-Town Sara (not a huge fan of that one)
HOMETOWN: Ottawa, KS
ALMA MATER: Still attending Kansas State University – one more year!
GLI ROLE: Social Media Intern
HOOKED ON: Bachelorette! I'm kind of in love with JoJo.
EXCITED FOR: The day I own my first dog. I'm in love with Bernese Mountain Dogs currently. Go follow @bernesedaily on Instagram for your daily dose of cuteness. I promise you won't regret it.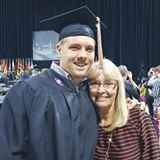 Chris Garten
AKA: Since there are two Chris's in the office and I don't really have nickname someone called me Luda"Chris".
Alma Mater: Kansas State University
GLI Role: Local Perceptions Intern
Hooked On: Game of Thrones
Excited For: Where my next step in life will take me!

Jarred Mosher
AKA: No nicknames as of now, but being 5'6″ makes it pretty easy to be at the end of short jokes.
HOMETOWN: Olathe, KS
ALMA MATER: Kansas State University
GLI ROLE: Search Engine Optimization (SEO)  Intern
HOOKED ON: Climbing! I love to rock climb! (indoor gyms and outdoor on cliffs if I can get away from Kansas). I have been climbing for three years and have trained for a while. It is fun going outside, camping with friends, and climbing with them. The views at the top of routes are amazing!
EXCITED FOR: Two things – I will (hopefully) be backpacking in Colorado this summer! Also, I am excited to be living in KC so I can go to Joe's KC every week!

Aitya Thornton
Hometown: Raytown, Missouri
Alma mater: Northwest Missouri State Univeristy
GLI role: Content Development Intern
Hooked on: OITNB and Sons of Anarchy
Excited for: My birthday! July 4th!

Brooke Turrell
AKA: Brooke Danger
HOMETOWN: Lee's Summit, MO
ALMA MATER: University of Notre Dame, G'Irish!
GLI ROLE: Branding and Design Intern
HOOKED ON:
Seb Lester's Calligraphy Instagram. Check it out
@seblester
EXCITED FOR: One of my best friends is getting married in a month, so I'm super excited to go to the wedding!

Alex Edwards
AKA: (don't really have a nickname, in grade school my friends used to call me 'AE')
HOMETOWN: Lee's Summit, MO
ALMA MATER: Northwest Missouri State University
GLI ROLE: Web Development Intern
HOOKED ON: Fitness and Supernatural
EXCITED FOR: Learning more about the industries Go Local Interactive is apart of.

Jack Jones
AKA: Spruce
HOMETOWN: Kansas City, Kansas
ALMA MATER: I will graduate from Kansas State University in the Fall of 2016
GLI ROLE: Paid Search Intern
HOOKED ON:  a podcast called Serial
EXCITED FOR: I am excited to attend the Olympics this summer in Rio.
---
Now enjoy a recap of the time Jarred Mosher took over our Snapchat account for a "Day in the Life of a Go Local Intern".