Go Local Interactive is well-versed in the self-storage industry, with a multitude of clients large and small. Many of these clients rely on our Paid Media Team to optimize their pay per click (PPC) efforts to increase ranking, leads, and rentals. We surveyed our self storage clients who have been with us for more than a year and discovered incredible results.
Through Go Local's Paid Media programs, our clients more than quadrupled their PPC leads while decreasing cost per rental by more than 70 percent in the past year alone. One of our partner's experienced more than 20 million interactions via paid search ads in one year as well as a year-over-year increase in rentals directly from paid search ads of more than 80 percent. For example, one client experiences a significant increase in their click-through rate in just one year.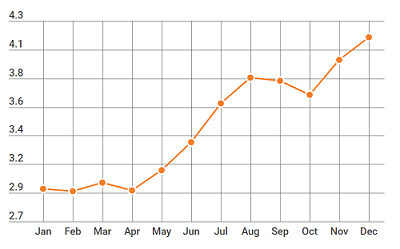 Go Local Interactive is a Google Premier Partner and our Paid Media Team specializes in optimizing campaigns for local markets in a way that brings distinct, actionable results to impact your bottom line. We partner with our clients to advise them on a strategy that works and implement marketing services focused on trackable metric-based goals.
Want to know what optimizing your paid media can do for you? Check out our recent blog posts and additional case studies to see what else Go Local can do to help.