The focus of many businesses today is on millennials. This is par for the course as this new generation begins to encompass a larger percentage of the economy and workforce. But it still doesn't do a great job of illustrating the bigger picture. Although millennials can make up nearly 40% of a business's daily interactions and sales, the majority of consumers are not millennials – at least not yet. That's why it's important to understand this new demographic. However, there are some additional things to keep in mind before switching up your business model entirely.
For the banking and financial industry, you need to keep one eye on current consumer trends and the other on earning millennials' trust. This is the life cycle of banking: Get 'em while they're young and help them succeed by opening financial avenues along the way. "Already bank with us? Great, here's a credit card application!" Trust vs. banking is an old adage that is sure to cause many advisors to roll their eyes, but it holds true with millennials – perhaps even more than the baby boomers that witnessed failures in the Great Depression. This is one way to continue focusing on a larger percentage of potential consumers without alienating anyone. Finding ways to appeal to as many consumer groups as possible is what makes so many businesses successful, and this holds true for banks as well.
The infographic below gives some additional tips and tricks on how you can market your bank to win new customers while not alienating some of your most loyal long-term members.
Learn more by checking out our full Bank Report  – free for a limited time only.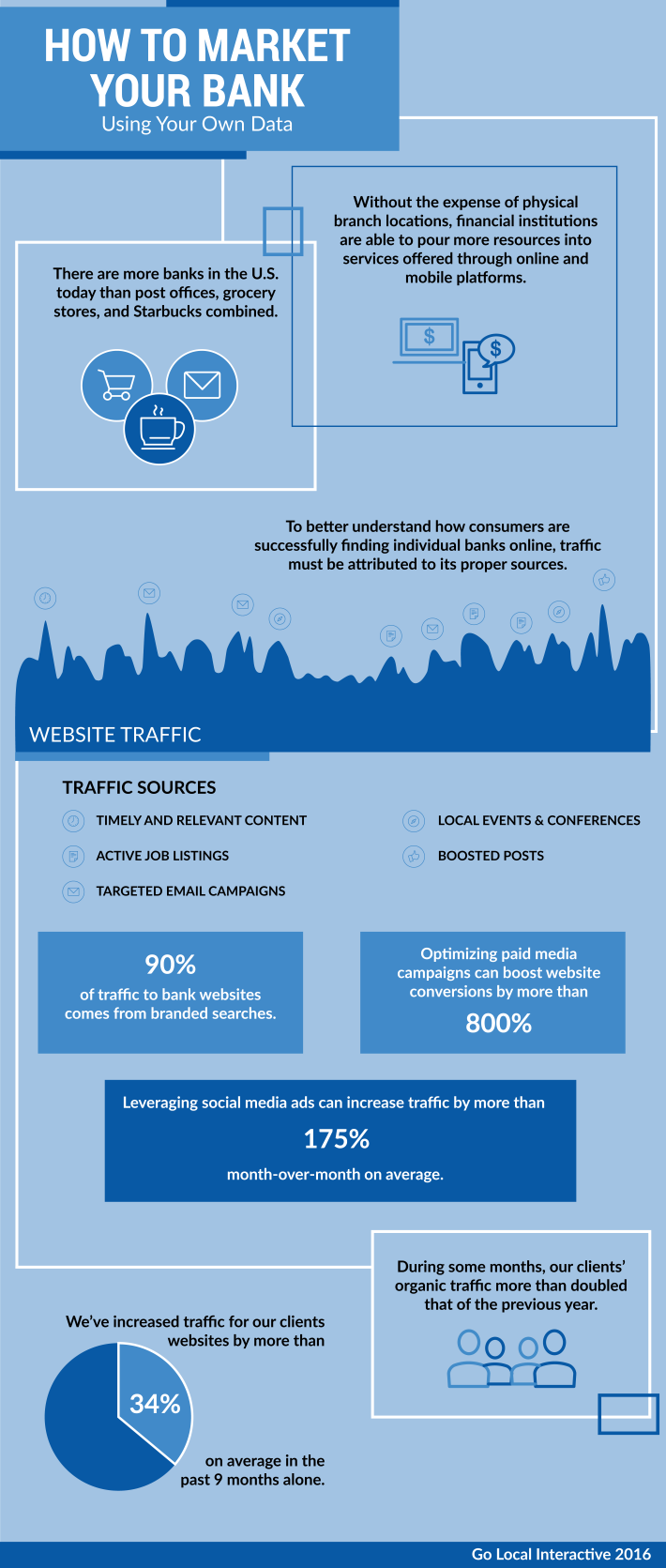 Learn how you can win business for your bank by visiting our full report on Marketing for the Banking Industry.