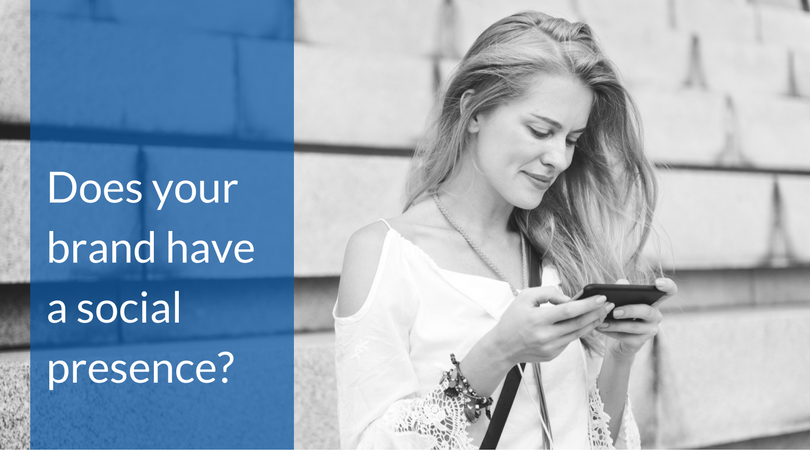 Why Social Media is Crucial to the Success of Your Business
In Part 1 of this series, we shared the first six reasons why social media is crucial to the success of your business. Today, we're back to share the final six reasons. Here's a quick recap of our first six reasons:
1. Increased Brand Awareness and Loyalty
2. Gain Valuable Customer Insights
3. Run-Targeted Ads with Real-Time Results
4. Generate Higher Converting Leads
5. Increase Website Traffic and Search Ranking
6. Keep Better Tabs on Competitors
7. Geo-Target Content
Geo-Targeting is an effective way to distribute your content to a specific audience based on their geographic location. Not only can you use geo-targeting strategies through Social Messaging, but you can also make use of it through Social Media Advertising.

Social networks like Facebook and Twitter have tools that allow you to communicate content to your intended audience through geographical and demographic parameters. Social Media Advertising (specially Facebook Ads) targeting also allows you to precisely define who you want to receive your message by using city names, states, location addresses, or zip codes. The Facebook Ads Platform also allow you to create a specified radius around your targeted location, so you can reach other locals with the same interest from between 5 to 50 miles around your targeted location.
8. Increased Relationship Building with Customers
Part of what makes Social Media marketing different from traditional advertising is the constant interaction that you can have with your customer base. Social Media allows you to get insight in to the daily lives of your customers through reading status updates, tweets, or viewing their posts on Instagram. What kinds of products are of interest to them and why? What kinds of services are they in need of? What do they enjoy doing in their free time? Finding the answers to these simple questions can help you adjust your marketing strategy to best reach your target audience. Social Media isn't supposed to be a constant sales pitch either. It is a two-way street that provides you the opportunity to enrich your relationship with your customers through open dialogue. It also helps you to maintain a relationship with customers before, during and after they have purchased a product or service from you.
9. Decreased Marketing Costs
Although it comes as no surprise, Social Media is absolutely free! As long as you have a computer and an internet connection, you can participate in the conversation. As far as updating your pages, posting content or engaging potential customers, there is no other expense than your time. In terms of a monetary budget, Social Media is about as affordable as it gets from all angles. Even Social Advertising costs are significantly cheaper than a Google Adwords campaign. The average cost per click on Google Adwords is between $1 to $2, whereas the average cost per click for targeted Facebook Advertising averages out to about $0.27 (although we have seen it quite a bit lower in our experience). If you are intimidated by the idea of interacting with your customers online or your team does not have the writing skills needed, hiring an Agency to do your Social Media Management is sure to give you a return on your investment.
10. Increased In-Bound Traffic
Without Social Media, your inbound traffic is limited to people who are already aware that your brand exists or people who are searching the right keywords that you already rank for. Every Social Media profile that you add creates another path leading back to your website and every piece of content you place on those profiles is an opportunity to attract a new visitor. The better the quality of the content you put on your Social Media profiles, the more inbound traffic you will generate. This means more leads and more conversions for your business.
11. Helps You Deliver Better Customer Service
Another benefit of Social Media is the ability to provide better customer service by allowing your customers an alternative method for contacting your business. Even if you have a dedicated customer service department, not all of your customers are going to be comfortable contacting you via phone or email. It is important to handle any service issues or product concerns via the method of communication that your customer prefers. The fact that customers can contact you directly if they have any concern is reason enough for you to stay active and responsive to customer issues on Social Media. If you want your customers to be assured that you will quickly and efficiently handle problems or concerns with your products or services, being receptive to their needs will increase the loyalty of customers to your brand.  
12. Helps Drive Brand Building and Differentiation
Social Media is a great avenue for building your brand's identity. Through customized content, you can effectively establish your brand personality and give your company a voice that people can relate to. To make sure your brand is standing out from your competitors, you want to make an emotional connection with your customers and show your brand's personality to gain their trust. You can also point out what makes your company different through Social Media Posts or Advertising. What makes the product that your company offers unique? What does the product or service do to improve your customer's current situation? What problems does your product or service solve? Differentiating your business offerings from those of your competitors will help your customers to justify their decision to make a purchase.

In conclusion, Social Media is clearly an essential part of your digital marketing strategy. Without it, how can your business stay relevant in a digital age? Don't let your business fall behind because of its lack of Social Media presence. Our Social Media team at Go Local can provide strategies for benchmarking and goals that will set your business up for success. Contact one of our professionals today for a free social media analysis.

---