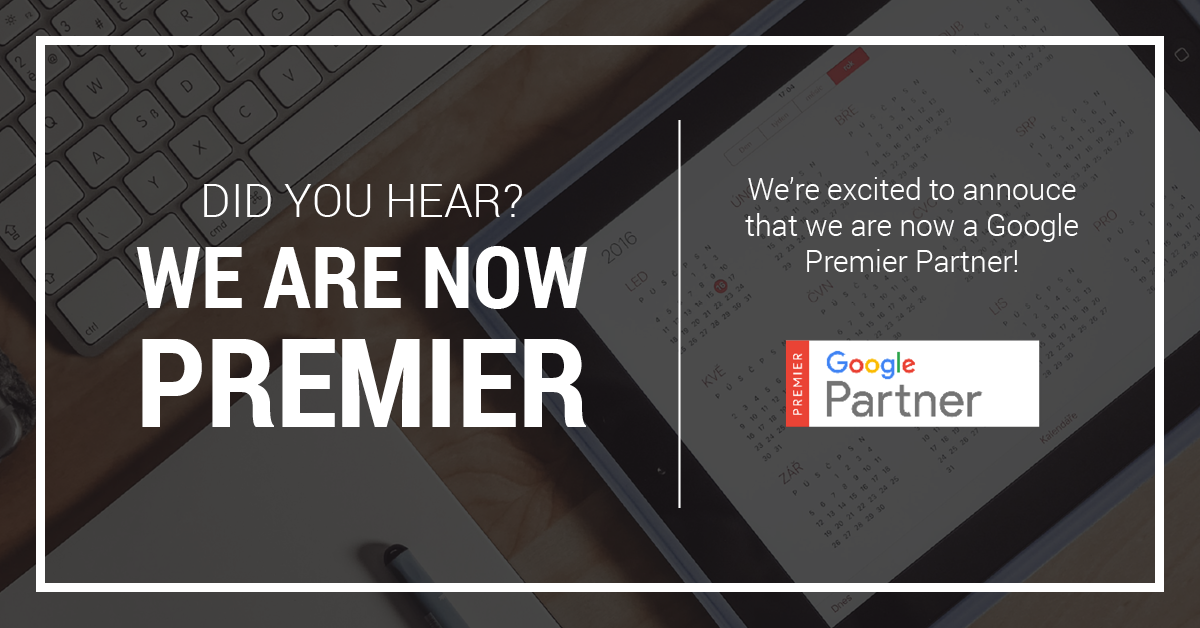 We are thrilled to announce that Go Local has been named a Google Premier Partner. As a long-standing Google Partner, we can't wait to add "Premier" to that accolade.
Google has also awarded us specializations in:
Search Advertising
Mobile Advertising
"We're really proud of our Paid Media Team and all of our AdWords Certified Professionals here at Go Local. Google Premier Partner status is a prestigious recognition," said Chief of Operations, Chriss Thompson.
What is a Premier Partner? Google recognizes that GLI has a(n):
Growing customer base
Extensive AdWords expertise
Established sales force
Great customer support
Operational Infrastructure & Advanced Reporting
For our clients, going "Premier" means you've made a smart decision by partnering with Go Local, since Google reserves this title for its most valued agencies. Teaming up with us ensures your marketing is personally taken care of by people who put in the time and effort to do it the right way. Our clients know they will always be heard, always receive a solution tailored to them, and always be advised by industry experts.
"This certification reflects our team's hard work, quality service, and client-focused approach. We've always taken note of this, and now that Google has too – it is very exciting," said Thompson.
We could not have gotten where we are today without all of the clients who have trusted us for years, allowing us to build in-depth industry knowledge and expertise. From all of us at Go Local, thank you for celebrating with us!