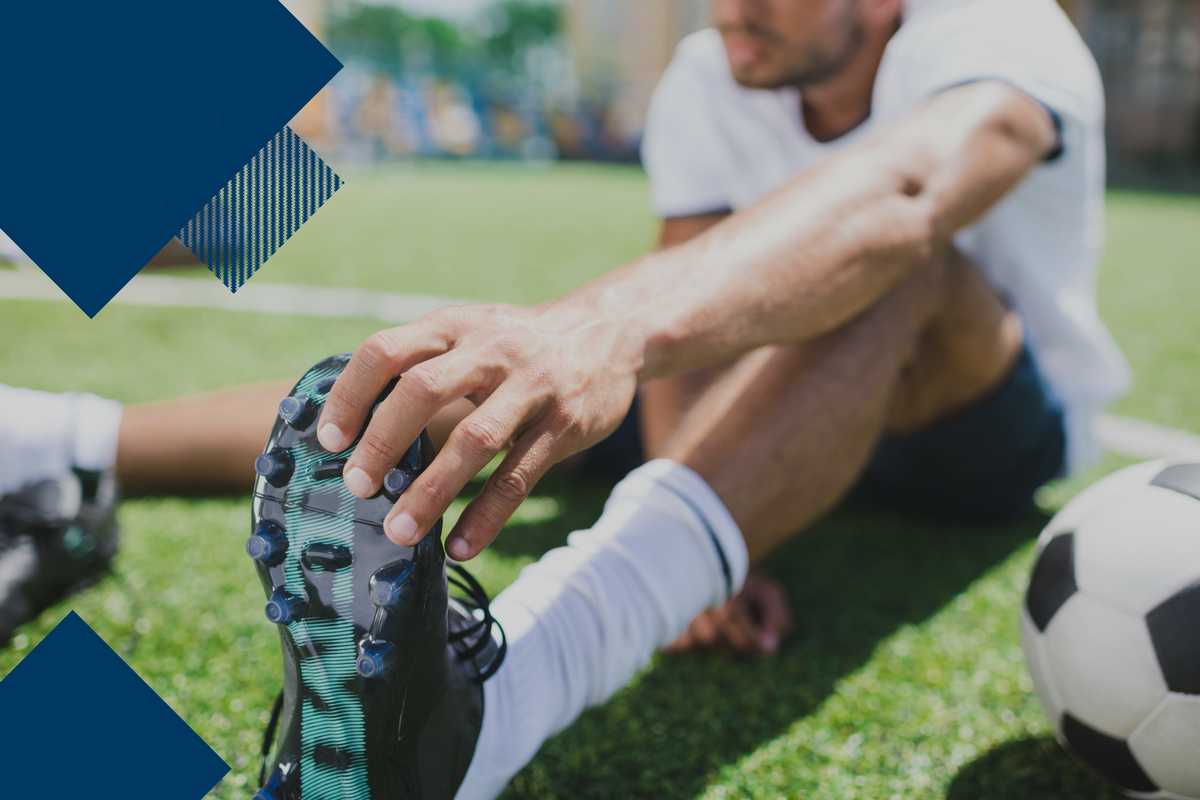 Tom Brady, Cristiano Ronaldo, and LeBron James — ever heard of these guys? I would bet that you have. Now, before we dive into this I want you to stop reading and think about your day leading up to right now. Have you been able to escape the sports world? In today's day and age it is nearly impossible to escape exposure to the world of sports and that's because sports marketing is booming. Whether it's on tv, online, in person, or in print, sports are everywhere. Sports marketing focuses on the promotion of sports teams and other products and services through those sports teams. Now, let's go back to the little activity I had you do, I would bet that you had some type of interaction with sports today. If this is the case, why have companies outside of the sports world not capitalized on sports marketing and on a partnership that would expand their brand to the millions, if not billions, of people interacting with sports on a daily basis? Well, this question might have found its answer: jersey sponsorships.
Jersey Sponsorships
I don't mean the companies who make the jersey like Nike, Adidas, or Under Armour. A jersey sponsorship is when a company is willing to pay millions of dollars just to have their logo put on the front of an athlete's jersey. Sports marketing allows companies to reach millions of customers through sports. Most sports played in the US are very behind on this trend (believe it or not) of allowing companies to put their logo on a professional sports team jersey. Being the world's most popular game, soccer has been the leader in this new age of sports marketing. Soccer was the first sport in the US to catch on to this idea, all thanks to the teams overseas that have really become the leaders in this lucrative idea.
The Real Champions of Jersey Sponsorships
The jersey sponsorships for some of the world's biggest clubs are some of the profitable deals in the world today. Take for example the worldwide powerhouse Manchester United, in 2014 they signed a record seven-year $560 million deal with Chevrolet. Yes, you read that right, Chevy is going to pay Manchester United $80 million a year to have their logo be front and center on the club's jersey.
Now, I know what you're thinking, why would a company pay $80 million dollars a year just to have their logo plastered on the front of a soccer jersey? Well the answer is simple: exposure and reach. The overarching goal of marketing is to help companies gain new customers and also retain old ones. The way you gain new customers is to reach new audiences, then expose your brand to them. Manchester United has one of the biggest followings in the world. They have fans that scatter the globe from east to west and north to south. Just like you and I, fans want to feel as close to the team as possible and one of the best ways to do this is by buying your favorite player's jersey. In 2016, Manchester United sold 2.85 million jerseys – the most of any soccer club in the world – and, yes, all 2.85 million jerseys had that iconic, silver-outlined, gold bowtie Chevy logo on it.
The reach of Manchester United does not stop there, the stadium where they plays is called Old Trafford and has a capacity of over 75,000. Think about that every time the Red Devils play at home they are being watched by over 75,000 people and that's just in person. Claiming to have a following of 659 million people, Manchester United is arguably the most popular and followed team in the world. Are you starting to see why Chevrolet would want to have their logo front and center on Manchester United's jersey? The global reach of Manchester United, as well as other big name clubs like Real Madrid and Barcelona, make jersey sponsorships a no brainer. Soccer teams are the leaders of this new age of sports marketing but next season they won't be alone.
The NBA Takes Charge
In 2016, the NBA made the decision to mimic soccer teams around the world and allow companies to put their logo on jerseys. The move to allow jersey sponsorships in the 2017/2018 NBA season is said to have the possibility to generate $100 million annually. More importantly, this change puts the NBA ahead of the NFL, MLB, and NHL in this new age of sports marketing. The three year trial will start at the same time as the NBA's new deal with Nike begins. The logos will appear on the top left part of the jersey and will be about 2½ by 2½ inches. This is a huge difference from the logos that appear on the soccer jerseys, as they are front and center. Below you can see the difference in sizes of the logos placed on the sport jerseys.

As the 2017/2018 NBA season approaches, 13 of the 30 NBA teams have announced partnerships with companies that will display the logos on their jerseys. The whole idea behind this is to generate revenue, and if that is the case the question has to be asked: why aren't all 30 teams partnered with companies yet? Could it be that companies don't see the NBA as a viable way to expand their reach? The answer to this remains unknown. Even if not all 30 NBA teams have jersey sponsors at the beginning of the season, this will be a huge step in the right direction for the growth of the NBA.  
Which Would You Choose?
Now, if you're still not sold on this idea, hear me out on this one last thought. We've all been driving on the highway and seen those boring, oversized billboards on the side of the road. Do they really capture your attention? Do they really help bring in new customers? Let's pretend you're the CEO of Fly Emirates or Goodyear (and if you really are the CEO of Fly Emirates or Goodyear well then kudos to you and for the sake of this thought play along) and you are asked: how are we going to expand our reach? How are we going to reach millions of people across the globe? In this hypothetical scenario, money isn't an issue. Now, it's time to come up with marketing ideas. Do you really think billboards, commercials, or print ads are going to do the trick? Or would a jersey sponsorship be better? Take a look at these examples and think which would appeal to not only you but a diverse audience:




According to a study that was conducted on consumer's responsiveness to human faces in advertising, it was found that people associate human faces with trust and positive attitudes. Based on these conclusions, wouldn't it make more sense to incorporate a person in your advertisement? On top of that, why not one of the most well known and respected athletes in the world today?
Adaptation is Key
Personally, I believe jersey sponsorships are a no brainer, especially if I can partner with a team that has players with global recognition. Cristiano Ronaldo and LeBron James are two of the biggest athletes in the world. Fly Emirates and Goodyear realized that a partnership with Real Madrid and the Cleveland Cavaliers was more than just putting a logo on a jersey. It would also allow for their company to expand its exposure to a worldwide audience.
In order for a company to stay relevant in the marketing world, it must be able to adapt and change with the times. Being the first to adopt a new idea offers a competitive advantage but only for a little while, until others adopt this new idea as well. Soccer teams around the world have been able to tap into this new age of sports marketing and they have reaped the benefits. Don't expect it to be too long before we see other sports leagues allow jersey sponsorships and enter this new age of sports marketing.