Each month, we spotlight one of our spectacular employees here at Go Local Interactive and give you the scoop on the people behind the scenes who are working Go Local magic every day! This month, we are focusing on Daniel Wesley: Web Developer by day and jazz musician and Royals baseball enthusiast by night.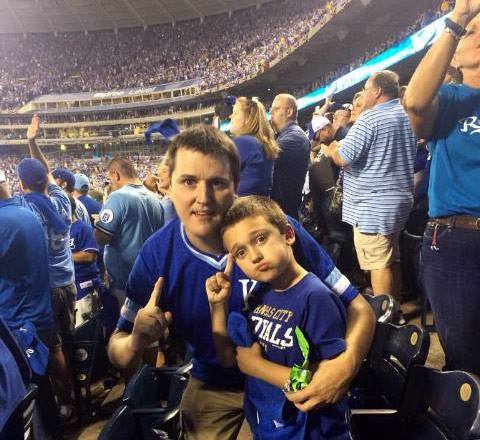 School/Degree: I attended Kansas City Kansas Community College and studied Music and Computer Science and have my Associates Degree in Music Performance.
Job Title: Senior Software Developer
How did you find your way to Go Local? Towards the end of 2013, I knew there was no room for growth in my previous developer position, and given that the industry they work in was in overall decline, it felt like the right time to make a move. I spoke with a recruiter, who eventually hooked me up with an interview here at Go Local with the infamous Barry Smith. The rest is history!
What do you love most about working at Go Local? It's a fantastic mix of laid back and professional environment. Everyone is relaxed and  enjoys the time they spend here, but at the same time great work gets done and we're profitable! I've been here almost a year and the amount of personal and professional growth I've seen from everyone is amazing. I know from experience that not every agency is as great as this one.
What do you enjoy most about Web Development? I love building things and Software Development isn't very different than playing with Legos or Tinkertoys. (I may be dating myself with the Tinkertoy reference). To conceptualize the creative solution to a problem, build that solution in software, and then to see it running and working like you want it to is a great feeling.
What is your favorite Go Local memory? When I first came to Go Local one of the first projects I was assigned was updating Ogio.com to the newest version of Magento. It took several weeks of planning and testing, and when we finally flipped the switch and everything worked, it was a great moment of relief and success.
When you're not at work, what do you do for fun? I love spending time with my wife and my kids. 4 young boys will keep you busy! I try to do a mix of outdoor/sports things and indoor/game things with them. My two oldest kids both play baseball and we also love to sit down together and get a good game of Minecraft started.
Between the months of March and October you'll almost always find me watching or listening to a baseball game. It's the best.
When I'm not with my family, I love composing and performing music. I'm a big classical and jazz nerd.
What's your favorite KC restaurant? Oklahoma Joe's, or whatever they just changed the name too. I've never stood in that long line and thought to myself, "I'm going to regret standing in this line."
What is your dream vacation? If I had two weeks I'd spend one week on a beach in Hawaii, and another week touring classical music landmarks in Europe.
OK, pretend you have the day off. What would we find you doing? In no particular order: Sleeping in until 9am, if my kids let me. Playing Minecraft for an hour or two. Make the kids an extravagent lunch and watch them eat 20% of it. Relax and watch a little MLB Network. Do a couple loads of laundry. Take an afternoon siesta. Make the kids an extravagent dinner and watch them eat 20% of it.
Do you have a go local nickname? If I do, it's probably something people giggle about and not tell me.
Have you ever given a Go Local nickname? I was fond of calling Barry, "Barold" and Minjia "Minjia the Ninja" but I'm not creative enough to have come up with those on my own.
What is something that no one would know about you by looking at you? I love composing piano solos in the style of Bach and Haydn. Also, when I was 14, I pitched a one-hit shutout in the Kansas 4A state baseball tournament. It was the greatest moment in my life until I got married.
Do you have any vices? Coffee and coffee flavored beverages.
Describe yourself in 3 words. Computers. Baseball. Music.
We know you are a big Royal's fan. How long have you been a fan? How do you feel about them and their World Series performance this year? My mom loves to tell everyone I attended my first game when I was in the womb, sometime in late 1977. The first Royals game I actually have a memory of attending was back in 1982. Those were the days of a young George Brett and Famous Amos Otis. I'm a lifer.
Losing the World Series, especially because we were so close to winning it, was really tough and it will take some time to get over. But how we got to that point was an amazing experience that I will never forget. The good definitely outweighs the tough ending.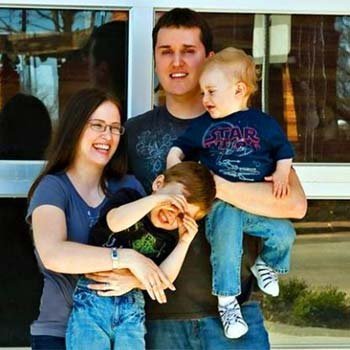 Your family recently grew again a couple months ago. Can you tell us a little about them? I'm a few weeks away from my 10th wedding anniversary with my wonderful wife Melissa, and we have four boys, James (8), Jonathan (5), Jackson (2) and Jared (0). We didn't orginally intend to go with all J names, but it snowballed out of control. I've made them all Royals fans, so I'm hoping they don't have to go through 20+ years of losing like I did!