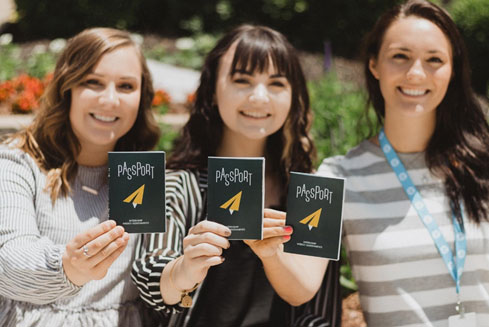 Hello, all! My name is Elissa Zerr, and I have spent the last nine weeks as the organic media intern at Go Local Interactive. This fall I will return to Kansas State University (Go Wildcats!) to complete my senior year of college where I am earning my Bachelor of Science in Business Administration with a major in marketing and a minor in mass communications.
I met Go Local during my spring semester at a career fair after learning about them through my marketing fraternity. When they reached out and encouraged me to apply for the organic media intern position, my mind was blown. The job description was everything I had been looking for in an internship: data analytics, content marketing, strategy implementation. 
However, there was one small caveat: I knew next to nothing about the inner workings of digital marketing. 
Like many students with aspirations of digital marketing careers know, the wheels of higher education turn excruciatingly slow. In a time when the internet plays such a crucial role in how business is transacted, colleges have been slow to update their curriculum to encompass these new skills. Even though I spent the past three years learning about marketing, search engine optimization (SEO) had only been mentioned once throughout my curriculum, leaving me feeling very unqualified for my dream position.
While I was frustrated by this situation, I knew this was the position and company I had been looking for. Fast-forward through interviews, lots of Googling about the industry, and a few weeks of freaking out—here I am! Since digital marketing has turned into a vocational skill that is best taught by those who work in the industry, I knew this internship would be about learning anything and everything I could. Each day brought a fresh set of experiences and opportunities I never imagined having when I first applied for the internship, so I hope that walking through my summer as a digital marketing intern gives you a sneak peek of what you might expect if you apply in the future. 
Mentor Program
On the first day, the interns—Hannah, Haley, and I—were each assigned a mentor to help guide us through our internship experience. Mentors were responsible for training, delegating work, and hosting one-on-one conversations with their interns. They empowered us with the knowledge and resources to do our jobs effectively . 
After talking with my fellow interns, we came to the conclusion that this program was the key to us having a successful internship. Learning from mentors streamlined the training process and allowed us to learn about the day-to-day tasks of our jobs. Our mentors also challenged us to think critically and strategically about everything we worked on. 
Morning Huddles
Every morning, each team starts the day with a huddle, much like those you see football teams doing but in an air-conditioned coffee bar with tables and chairs—and no helmets. Huddles are designed to share announcements and news with your team, as well as any goals you have for the day. I have never experienced something like this in the workplace before and have grown to love this time with my team. From an intern's perspective, I found huddles very beneficial because they helped map out my priorities for the day and held me accountable for the work I needed to get done. Furthermore, I gained a better understanding of my fellow colleagues' workflow and responsibilities from being able to hear about the rest of the team's day. 
On Fridays, everyone comes to huddle prepared to share a win and an area of opportunity/improvement for the week. While this time can often veer off-topic into discussions about hanging chads, River Sam (you had to be there), and the crazy pests common in Arizona, it is a great time to share knowledge with your peers. Learning about others' areas of improvement can help start a conversation about how we can all improve and become better marketers.
Weekly Assignments
During an internship, there is a lot of learning to do and little time to do it. To take advantage of my time at the company, I had to prioritize learning about all the products and services offered and the flow of the organization. Go Local made this daunting task easy by using weekly assignments to highlight key areas of each department. Every Monday we received an assignment for the week that touched on a new skill and the department it correlated with. Through these assignments, we were able to learn about marketing, strategy, sales, SEO, paid media, content, local listings, and web development, which really gave all of us the big picture of how the company thrives and operates.
These weekly assignments also allowed us to meet and network with everyone in the office. As interns, we were never confined to our teams but were encouraged to ask questions anywhere and everywhere. This is something that's benefitted me (and my LinkedIn profile) greatly throughout my time at GLI.
Tasks for Specialists and Coordinators
"Assisting coordinators, specialists, and manager as needed by providing data, reports, deliverables, etc."—this was the first line of the job expectations and also happens to be the area where I discovered my love of combing through data and acquired the skills to do so effectively. Through compiling data for partner reports, I was able to get hands-on experience at using some of the top tools in the digital marketing industry: Google Analytics, Google AdWords, Hotjar, Screaming Frog, URL Profiler, Google My Business, and many more. I'm nowhere near the level of proficiency to call myself an expert with these tools, but now I can confidently navigate these platforms that I hadn't even heard of nine weeks ago.
Additionally, this work included learning the ins and outs of how search engines interact with websites, writing title tags and meta descriptions, making updates in the partners' CMS, and updating and performing keyword research.
Intern Project
The interns spent our summer launching and analyzing a real paid search campaign for a partner. The objective of the project was to increase lead generation for the partner by creating new landing pages and running a paid search campaign. As a group, we had to work together to strategize how to utilize each of our skills to launch a successful campaign that generated real results. This was no easy task, especially for three wide-eyed interns who had only just begun learning the ropes of their craft. Nonetheless, we were able to create, launch, analyze, and optimize the campaign. After our launch, we had the opportunity to present crucial findings to our company's leadership team.
Throughout this project, we learned a lot about what it means to run a successful campaign:
The partner's needs always come first. Regardless of how strong we felt about our campaign, it's important to listen to the client's goals and concerns. This helps us better understand our partner, which allows us to work strategically as a team and plan accordingly.

 

Always be ready to change your strategy to achieve your goal. In an industry as volatile as digital marketing, you can't afford to stand flat-footed. Listen to the data and be proactive instead of reactive.

Ask questions! One of the best things about this project was that the interns held the reins the entire time, and because of this, we had to ask a lot of questions. Asking for input and advice from other team members allowed us to learn more than we could have by simply attempting to complete the task at hand without additional input.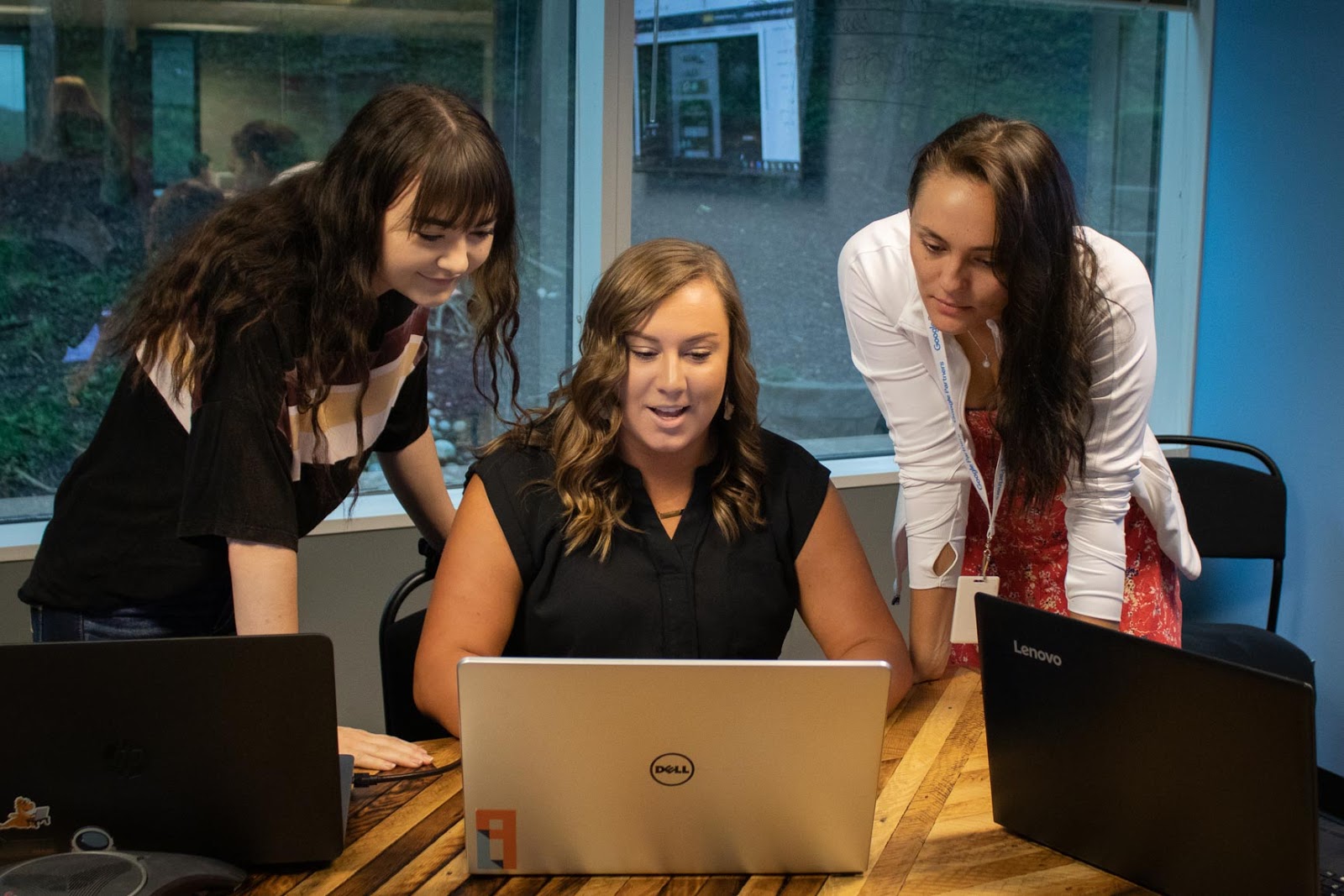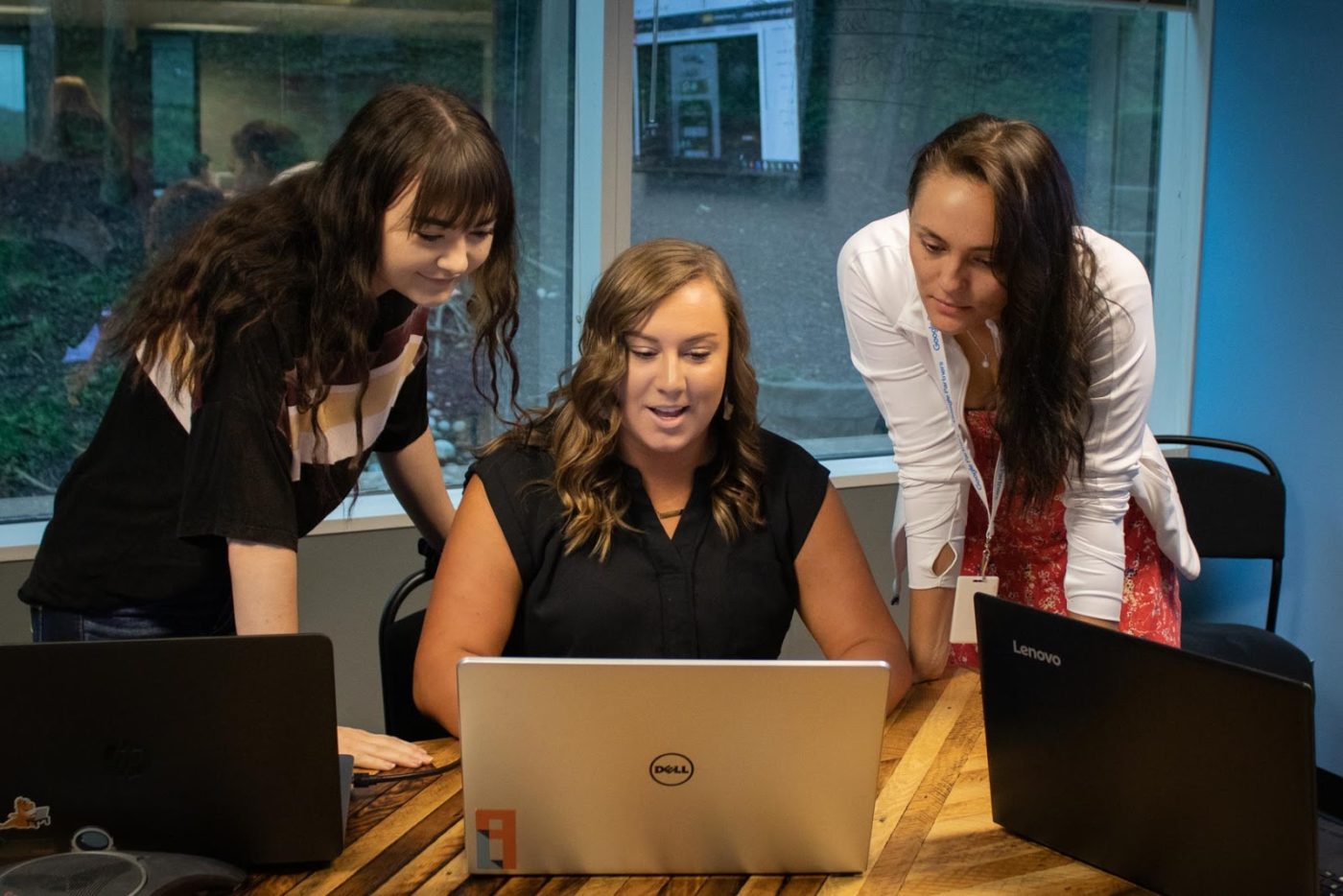 Company Events
This is the information students look for in job descriptions, right? Who cares about what your day-to-day will entail; you want to know about the perks. I'm only kidding, of course, but here are some of my favorite events from the summer.
 

Go Local Games for Charity

: Imagine taking the morning off to compete in a series of games with your team members for the chance to win a donation to the charity of your choice. It was as fun as it sounds. Not to brag, but my team won the Spirit Award and a $500 donation to the Kansas City Community Kitchen.

Company Happy Hours

: For those over 21 years of age, this was a great way to get to know coworkers outside of work and experience the culture in Kansas City.

Go Local's Google Storage Summit

: Every year Go Local hosts summits for their partners where they bring in experts from Google and present on findings and trends in the industry. I was lucky to attend the Storage Summit in July and learn more about how digital marketing can be utilized in the storage industry.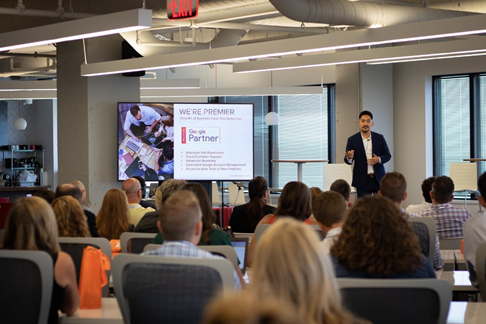 Takeaways
Starting your own internship search for next summer? Here are some of my key takeaways from the summer that I believe can benefit everyone during and after your own internship experience:
Continuously learn about your industry. Read books, subscribe to newsletters, listen to podcasts, earn certifications. Do anything to keep learning, stay current, and expand your knowledge about your craft.

Keep track of your accomplishments. This one may seem unusual, but at the beginning of my internship, I was challenged to record my accomplishments each day and why they were important. Now I have a list of everything I learned and improved upon this summer that I can continue to reference as I grow and learn more. I plan to continue this throughout my last year of school and into my career.

Find a mentor. No matter your age or skill level, mentors can help stimulate your personal and professional growth. They provide a wealth of knowledge and provide constructive criticism where others can't.
After looking back on my experiences here through this blog post, it's hard to put into words how beneficial this summer at Go Local has been for me. Before I came into this internship, I felt very insecure about my abilities as a digital marketer. Today, I am leaving with a new sense of confidence and a new set of skills that I will be able to take with me forever. Most importantly, these nine weeks have taught me that I'm on a career path that I love, and I owe a lot of that to the people I have had the pleasure of working with and learning from. Thank you, Go Local.
XOXO
Elissa Zerr