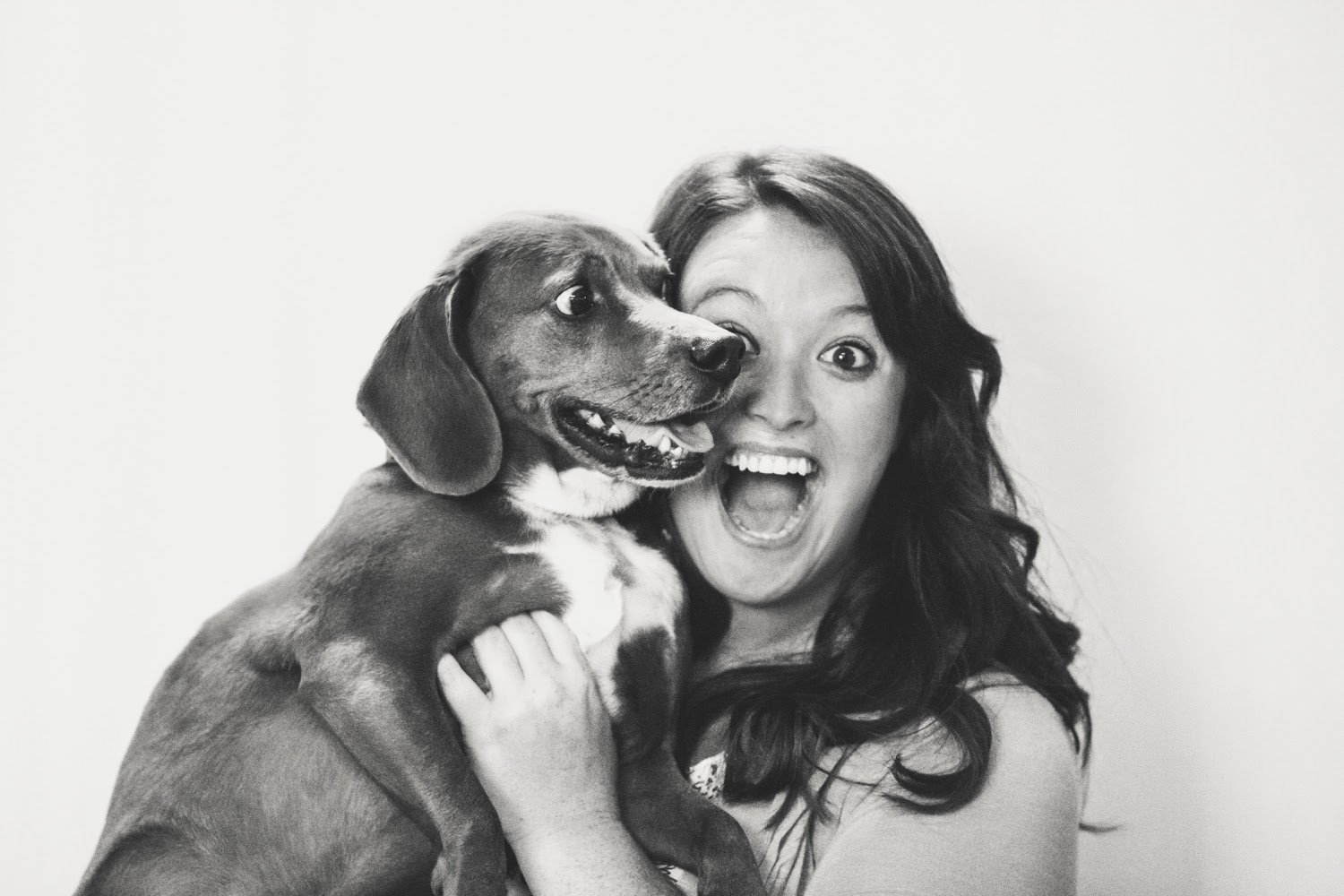 Each month we shine the light on one of our spectacular employees and give you a behind the scenes look into who they are.  Here at Go Local, we know her for her contagious laughter and desire to always do better; this month we're highlighting our Marketing Specialist, Melanie Thaden.
What is your alma mater? I went to Truman State University where I studied Communication with an emphasis in Public Communication and a Business Administration minor.
How did you find your way to Go Local? It is kind of a weird story. My sister in law went to elementary school with someone who worked here and saw that she had been posting a lot of cool things to social media about her job. I saw that they were looking for interns and I applied for the social media internship position. I've been here ever since!
What do you love most about your job here? The amount of experience I have gained over my two years here is incredible and I love that I get to have my hand in so many different things. I get to work with everything from Content and Social Media to New Business Development to leading our culture initiatives and helping build up the Go Local brand. I seriously look forward to coming to work every day because I am always learning something new and exciting.
What do love most about working with your product/department? I love the GLI Marketing team so much. It's a very unique mix of personalities and we all work really well together. It amazes me how hard working everyone is and that we all have each other's back. Michael is an amazing leader and is always helping me learn everything from leadership and management skills to just general marketing knowledge.
What is your favorite Go Local memory? I have so many! But if I had to choose one it would be the President's Club trip we took to Cabo last April. We had such an amazing time and made so many fun memories.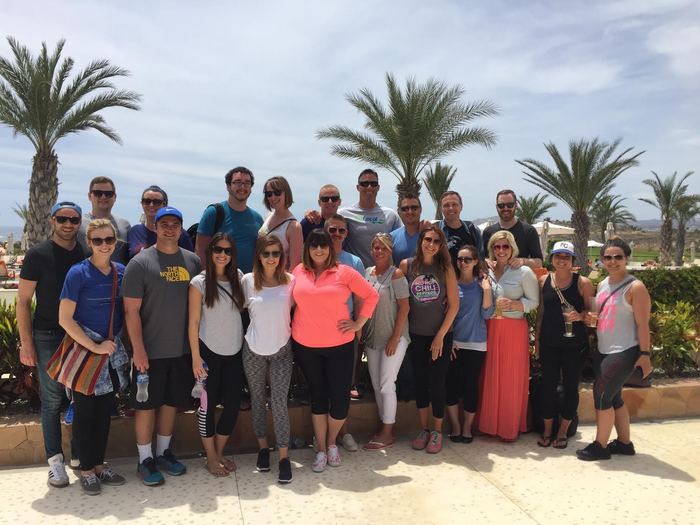 GLI President's Club trip to Cabo.
When you're not at work, what do you do for fun? I love spending time with my dog and do a lot of dog sitting through "Dog Vacay" so I typically have multiple dogs in my home at one time. I also love exploring Kansas City! Neither my boyfriend, Eric, nor I are from here originally, so we love to find new things to do around the city or cool places to eat. We also go to A LOT of concerts and sporting events.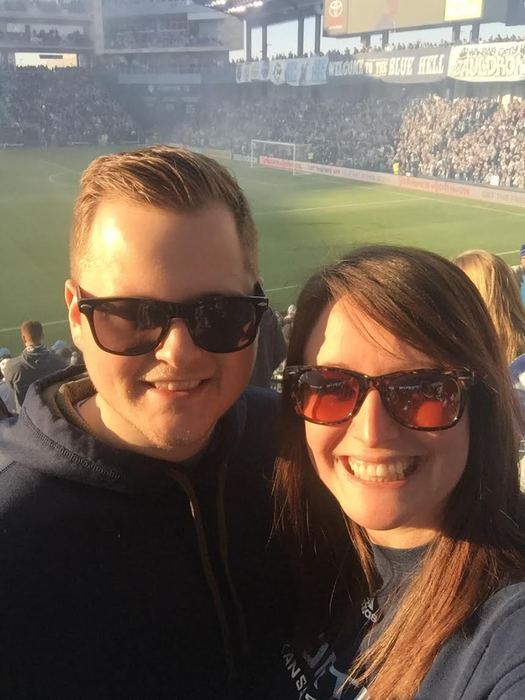 Melanie and her Boyfriend, Eric, at a Sporting KC game. The only KC sports team they both agree on.
OK, pretend you have the day off. What would we find you doing? I would probably be doing all the little things I don't get to do during the week. I would clean the house and catch up on laundry. I would also probably go to a little coffee shop to chill and read. There is something about the buzz of a coffee shop that just makes me really happy.
Do you have any office nicknames? When I first started, the SEO team came up with Mel-T (like melty cheese) because there was another Melanie in the office. I thought it died, but somehow the New Business team has started bringing it back.
What's your favorite KC restaurant? Char Bar. I always take people who are visiting there because the games and food are fun. They also have amazing brunch. (Dogs are also allowed on their huge patio) The best thing on the menu is the Chicken and Waffles.
What is something that no one would know about you by looking at you? I come from a very small town and a big, very close family. Being the youngest, I got (and actually still get) picked on a lot, but it is all out of love and has really helped shape my resilient personality. I also have 4 nephews and 5 nieces (and one more on the way!) who I love with all my heart. Holidays are definitely never boring.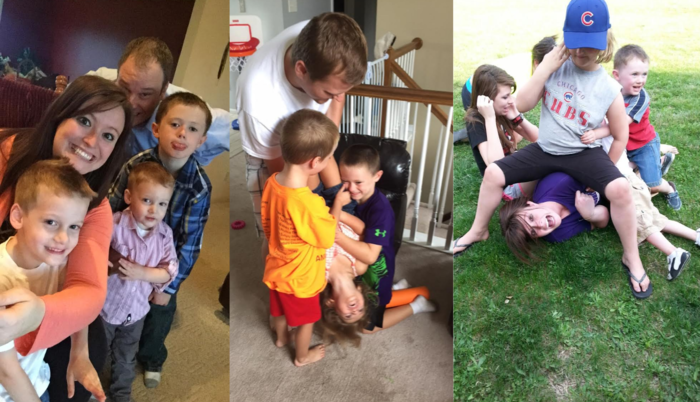 Some of Melanie's nieces and nephews.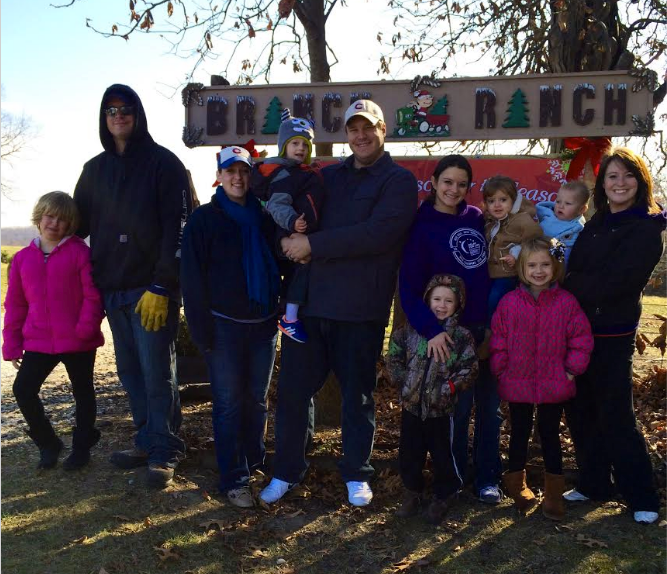 Melanie's family picking out their Christmas Tree.
Alright, here is where you get to brag about your pet:
Name: Copper
Age: 5
Breed: Beagle mixed with something
Favorite Treat: String Cheese. He begs for every kind of food; but string cheese he goes above and beyond.
About: I got Copper when he was 9 months old from a shelter the summer before my senior year of college. I wasn't supposed to have pets at the house I was living in but I just could not leave him! He was so scared.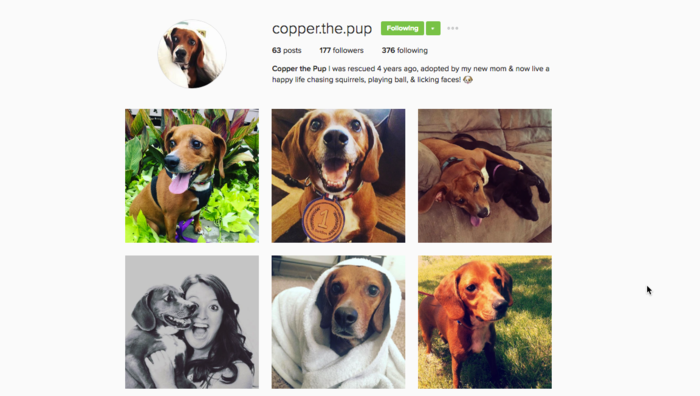 Copper's Instagram! Go Follow: copper.the.pup
If you could travel anywhere in the world, where would you go? I would go to Barcelona, Spain or Ireland. I have never been to Europe but I have always wanted to. They both seem to be beautiful places with fun cultures.
Any Pet Peeves? People that physically slow me down. For example, if I am walking in a crowd of people or driving in traffic and I can't get around them, it drives me crazy!
Describe yourself in 3 words: vivacious, steadfast (meaning both dedicated and stubborn) and an advocate (not really an adjective, but I think it works).
Who or what is something that inspires you? My mom, family and Eric. They are always pushing me to do better and reach for the stars. They are my amazing support system and have taught me to never settle for anything.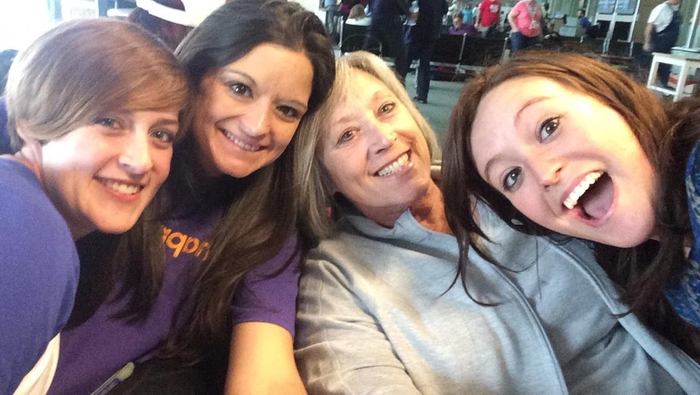 Melanie's sister-in-law, sister, and mom. Melanie can always count on them to give her great advice.