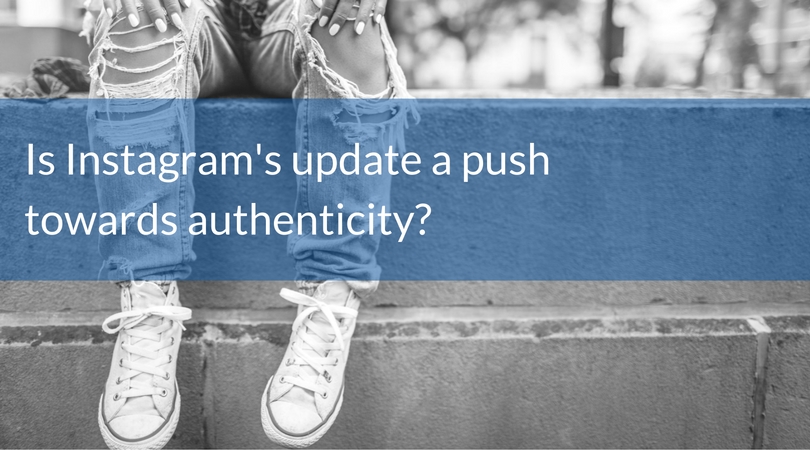 Instagram, one of the most popular social media outlets, is following the footsteps of Snapchat – some say almost too closely.
On Tuesday, Instagram launched Instagram Stories. It works exactly like Snapchat Stories, allowing the user to post photo and video slideshows that disappear after 24 hours. Owned by Facebook, Instagram has made numerous attempts to copy Snapchat with standalone apps such as Poke, Slingshot and Instagram Bolt. But these did not take off as expected because the users did not want another app. With these failed attempts in mind, Facebook instead offered their Stories on the Instagram App, which appear at the top – front and center.

A Push for Authenticity
The thing about Instagram is that people are able to spend an endless amount of time perfecting their post in hopes of receiving a flood of likes. Many people enjoy this because it allows them to post pictures that are visually consistent and appealing to their followers. But for some this can lack authenticity and skew the idea of normal.
Kevin Systrom, co-founder and chief executive of Instagram mentioned this very topic in a recent interview. "Our mission has always been to capture and share the world's moments, not just the world's most beautiful moments," he said. "Stories will alleviate a ton of pressure people have to post their absolute best stuff."
Instagram Stories aim to lower the bar for sharing all types of photos and video – and not just the carefully planned and touched-up photographs, Systrom said.
Pros/Cons
Because Instagram is new to the game, it lacks some of the advanced features that Snapchat made popular. Instagram Stories do not currently have location filters, native selfie lens filters, 3D stickers, and speed effects.
But, there are features that Instagram has that Snapchat doesn't. For instance, you don't have to be following someone to view their Instagram Stories, which can be viewed from their profile as long as they're public. This means that if your Instagram account is public, so is your story. However, you can easily hide your entire story from anyone you don't want to see it, even if they follow you. Another feature is the ability to go back a slide, as opposed to Snapchat's time-limited, constantly progressing Stories.
Since these Stories are in the beginning phase, we can all expect to see new things rolling out in the future, depending on the success of the launch. Instagram has always been the place to post pictures of the highlights of your life. Now you can share your highlights and everything in between those picture-perfect moments.
---