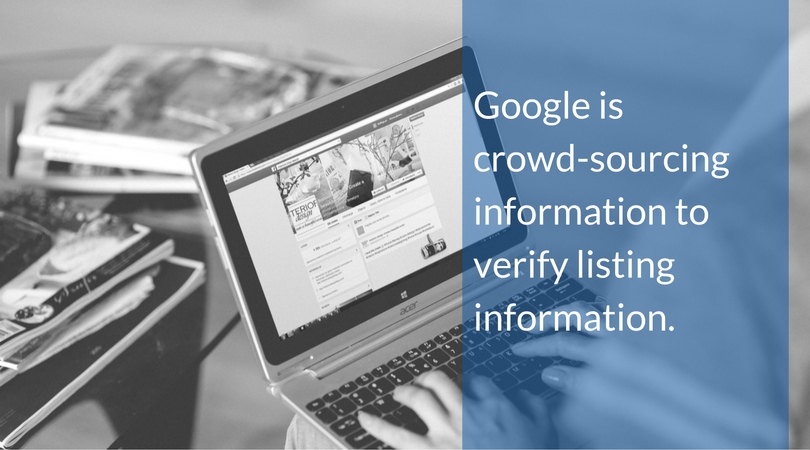 With the Local SEO landscape getting more competitive for local businesses and marketers grasping to catch up, Google announced another change to Google My Business listings: The removal of the Business Description option.

While this is not a complete shock to SEO's that have been paying attention to the changes to GMB listings throughout the years (starting with the Pigeon roll out in late 2014, when the business description was removed from live listings), it does prove a few different theories about Google's future plans for these listings.
If Google Asks, Give
For years now, Google has allowed the option for business owners to include a business description in their GMB dashboard, even though it was not visible to any end users. This seemed to point to the fact that although it wasn't appearing on the live listing, Google was still utilizing the data in some way — otherwise why would it be an included option? Business owners were still receiving opinions from their SEO consultants to include the data, because if Google is letting you provide them with data, it is a best practice to do it, even if you do not know exactly where the data will end up.
Attributes are on the Horizon
When a business owner logs into their GMB dashboard now, the business description box is completely gone, with nothing to replace it. It won't be this way for long, though, as Mike Blumenthal explains, "It is soon to be 'replaced' with 'attributes' that offer more granular characteristics of your business." You may have already seen this process in action, as Google is inviting users to provide them information about a specific business that will help Google identify data such as, "Is this place child friendly?" or "Does this place offer takeout?" Google will then compile this data into the listing information that will appear to users.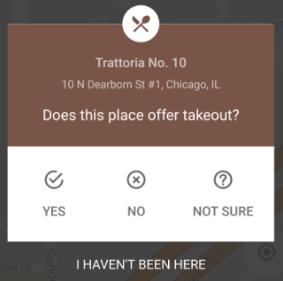 So what does the change mean for Business Owners? While this is not currently an option (as of 8/2/16), it does look like Google is yet again focusing on crowd-sourcing information from users in order to verify what the Business Owner is adding to their listing. Once the attributes process rolls out and Google starts to include this information in the dashboard, business owners will have the opportunity to accept or reject them from appearing on the listing. This is definitely not a perfect science, as Google will ultimately post whatever they think is the most accurate data. But it is more important than ever to claim and verify your listings, and ensure that you are continuously checking the account for any Google Updates so Google is not publishing data without your knowledge.
Google is in Charge
In the ever-changing world of Google, it's important to remember that ultimately, Google is in charge. Mike Blumenthal put it perfectly in his article:
"Once they have in place enough sources that they can predict with some big data based broad strokes what any given business listing's attribute should be, they will then give the business owner the "privilege" of adding them. This effectively gives them both a way to extend the reach and depth of their data AND check it for veracity.
Don't for a minute think that you somehow own or even are a primary source for Google My Business data. You are one source for that data and a not very trusted one at that." 
---