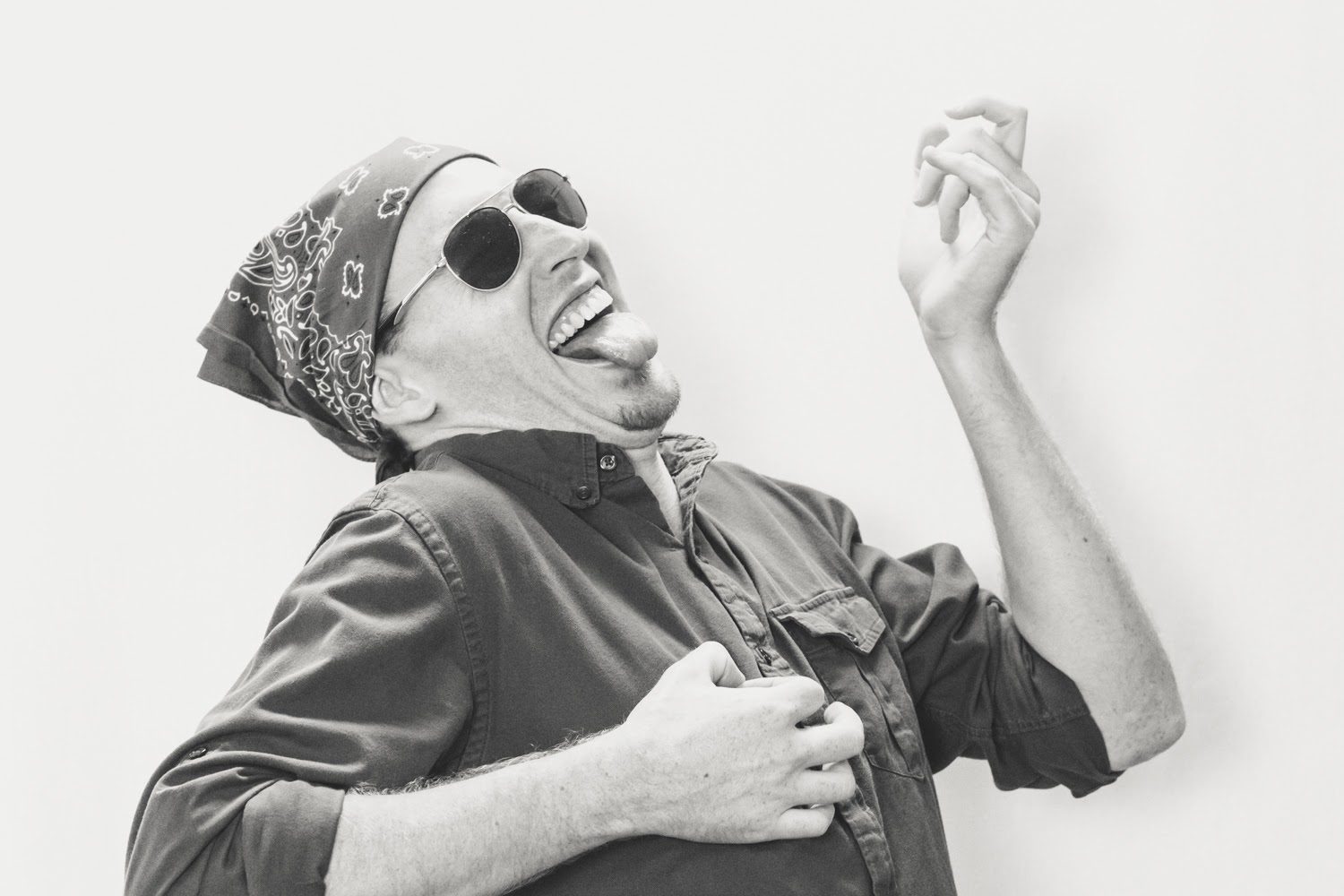 School/Degree:  B.A. in English from the University of Kansas
Job Title: Content Specialist
How did you find your way to Go Local?
A (now former) GLIer recruited me from another local agency where we had worked together previously. They didn't need to do much convincing.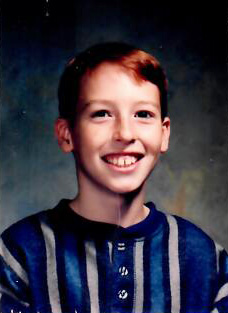 What do you love most about your job here?
The people here are competent, creative, and driven. Watching them work inspires me to always try my best. Plus, everyone here is the right kind of weird, so I don't feel like I need to hide my oddball tendencies all the time. The fact that I haven't been run out of the building yet by a pitchfork-wielding mob shocks me.
What do you love most about working with your product or department?
Content is Love. Content is Life. My team is like a secret club where we've all got each other's backs. I've always wanted to write for a living, and now I get to do it with a handful of incredibly smart and talented coworkers who inspire me to keep improving. I feel like I should pinch myself.
What is your favorite Go Local memory?
Winning the inaugural Go Local Mario Kart Tournament and cementing my status as the best Kart racer in the office, long may I reign.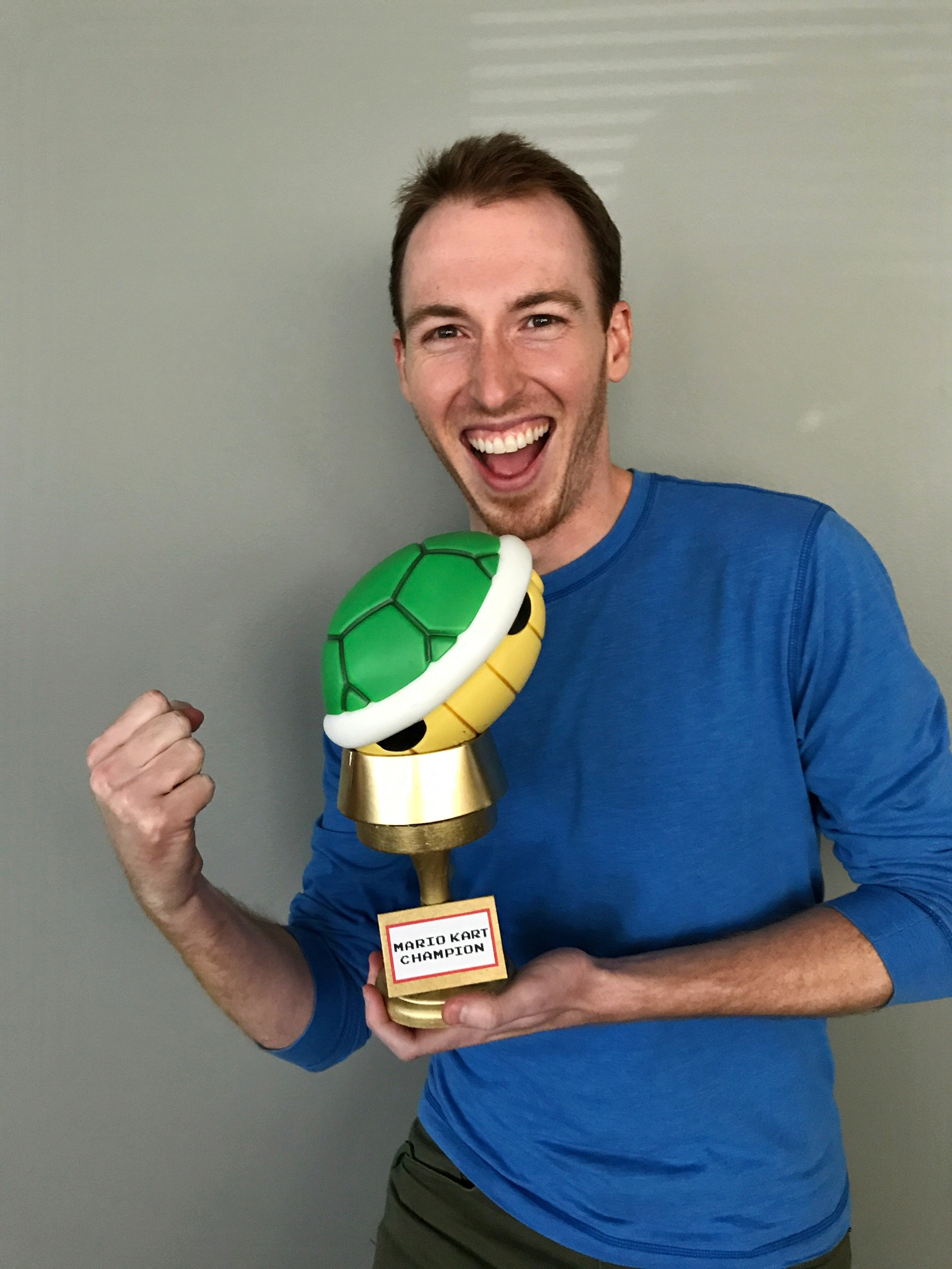 When you're not at work, what do you do for fun?
Board games and movie nights with friends, hiking in national parks with my wife Sally, pretending to be a snob at local beer festivals, putting off writing that podcast I've been working on for years, squeezing in a jog when I can.
OK, pretend you have the day off. What would we find you doing?
Hanging out at a cafe or bar in downtown Lawrence, KS with a good book and a pint of too-expensive craft beer (because I'm worth it).
Do you have any office nicknames?
Mikey Poo (courtesy of Ashley B.)
What's your favorite KC restaurant?
The cultured city-dweller in me says the Vietnam Cafe in the River Market/Columbus Park area, but the Kansas country boy in me says the Stroud's Restaurant in Fairway near my mom's house. I would do unspeakable things for their pan-fried chicken and cinnamon rolls.
What is something that no one would know about you by looking at you?
I've been told I look younger than I really am. I'm incredibly vain, so I consider this an interesting fact.
Alright, here is where you get to brag about your pets: Pictures, Names, Etc.
Sadly, no pets at the moment, unless houseplants and a tank of saltwater coral count. People find this surprising, since my wife and I are positively mental for dogs, but we're both too busy to adopt a pupper right now.
If you could travel anywhere in the world, where would you go?
I love mountains, and I've always wanted to visit Austria and northern Italy to go hiking in the Alps. My wife and I love to travel, so I think it's merely a question of when, not if, that will happen.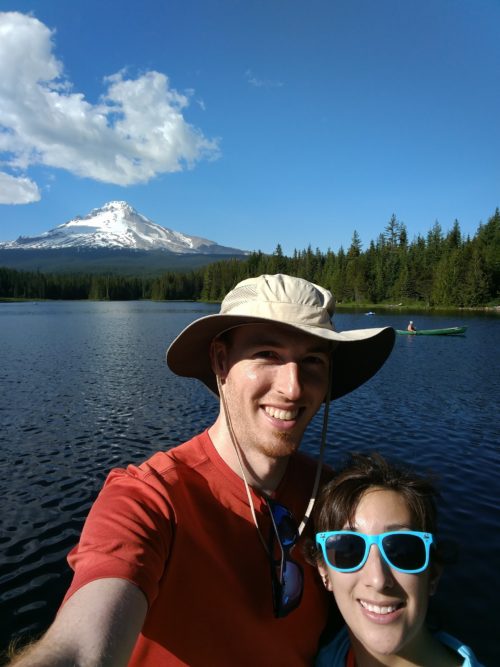 Any Pet Peeves?
Those who lack a basic grasp of spelling, grammar, and punctuation. I understand that few people can spell "antidisestablishmentarianism" off the top of their heads like me, but if you can't use "its/it's" properly, I've lost respect for you as a person.
Describe yourself in 3 words.
"Who's that guy?"
Any other fun facts about you?
My go-to karaoke song is "I Want You Back" by the Jackson 5.
Bright sunlight makes me sneeze.
I have read the IMDB trivia for every movie I've ever watched (and some I haven't).
I share a birthday with Dr. Seuss – different year, though.
I pronounce GIF like the peanut butter, and I will defend this to my grave.