Google recently announced that users will now be able to view a mobile search results carousel when searching for Pinterest Pins, Vines, Houzz idea books or recipes. The interactive carousel will let you slide from left to right through the featured content without needing to leave the SERP (Search Engine Results Page.)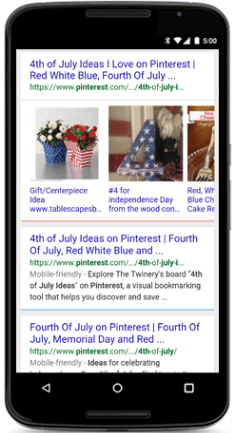 What does this mean for you?
Optimizing for Pinterest can now potentially lead to more visibility for your business in a Google search.  Spending time optimizing your Pinterest pins, boards and followers will help increase your visibility on Google search, which can turn into leads, new customers and increased visits to your website! Those businesses that do not use or optimize Pinterest risk not appearing in the SERP or ranking high enough to be featured in the carousel.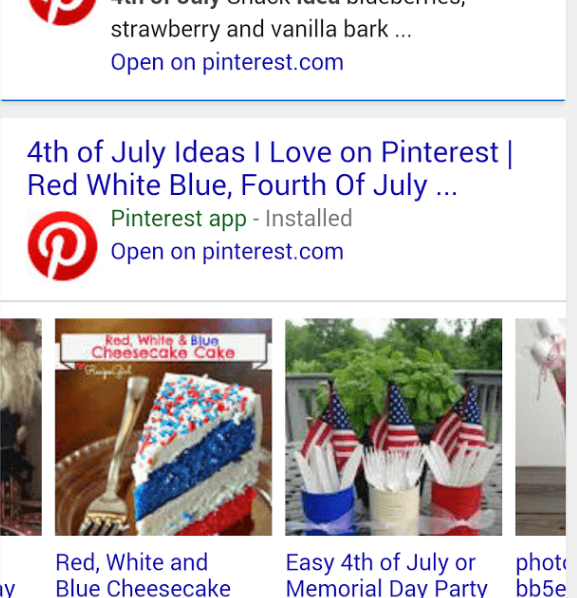 Where can you find this update?
Some carousels will appear in the middle of the results page while others appear right at the top. Pinterest will also display multiple carousels if it thinks more than one topic or collection of photos are relevant.
This feature is similar to the feature that was released in February that allowed users to easily explore videos and important news from their favorite sites. When you search for a topic, a carousel of recent articles and videos on that subject will appear. You then simply tap any link to read or watch what you are interested in.
Want to learn more about how Pinterest and other social media sites can help enhance your marketing campaign? Check out our social media page or contact one of our experts today!