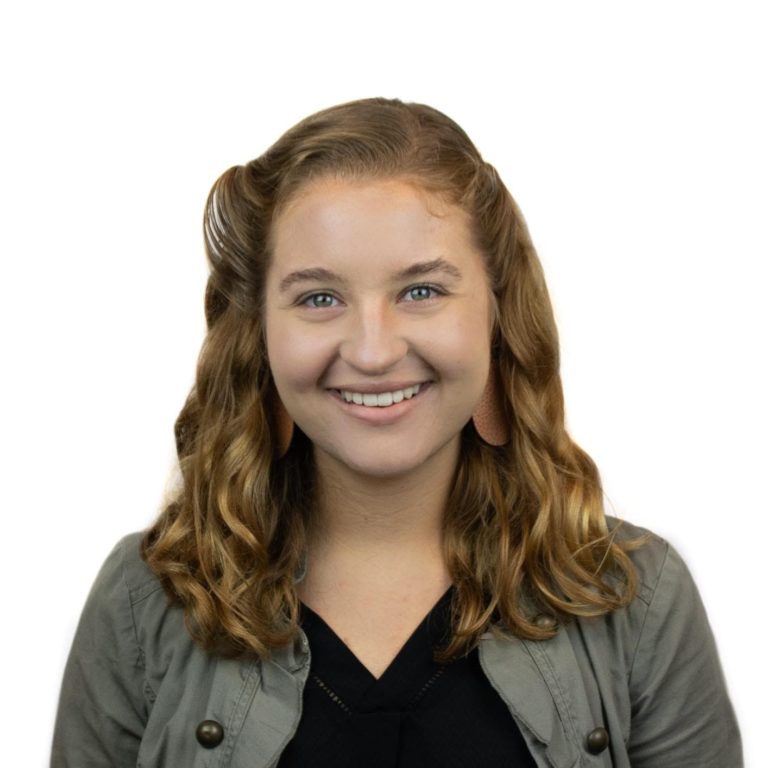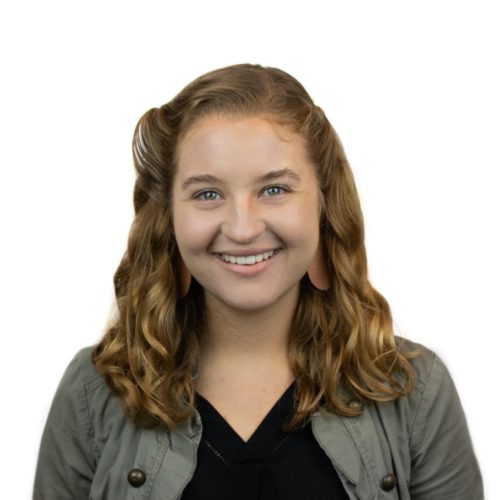 Every so often, we like to shine the light on one of our spectacular employees and give you a behind-the-scenes look at who they are outside the office. We know her for her dedication to helping clients manage their online reputations, passion for service, and DIY spirit that can make anything work with the right power tools. Introducing: Jesse Gunkel.
School/Degree: 
Park University, B.S. in Business Administration with a Marketing concentration
Job title: Local Perceptions Coordinator
How did you find your way to Go Local? 
I was looking for a job in my field while I finished up my last year of college, and I stumbled upon the Go Local listing in Google Maps. Little did I know how much I would get to work on Google Maps when I applied for this position.
What do you love most about your job here?
Reputation management for sure! I've always loved scrolling through Amazon reviews before making a purchase. Then, coming to this job where I explain to our partners why people read reviews and why it's so important to have a reputation strategy, it all just makes sense from the perspective of both a company and an online user. As an added bonus, there are some very entertaining reviews out there.
What is your favorite Go Local memory?
My favorite memory is when a group of us volunteered at the Cornerstones of Care—an organization that provides care, treatment, and support services for children and families in the KC area. We helped clean up their landscape and gardens, then led the kids through rotations of games. It was a blast getting to play games with the kids while getting to know my co-workers better through serving our community!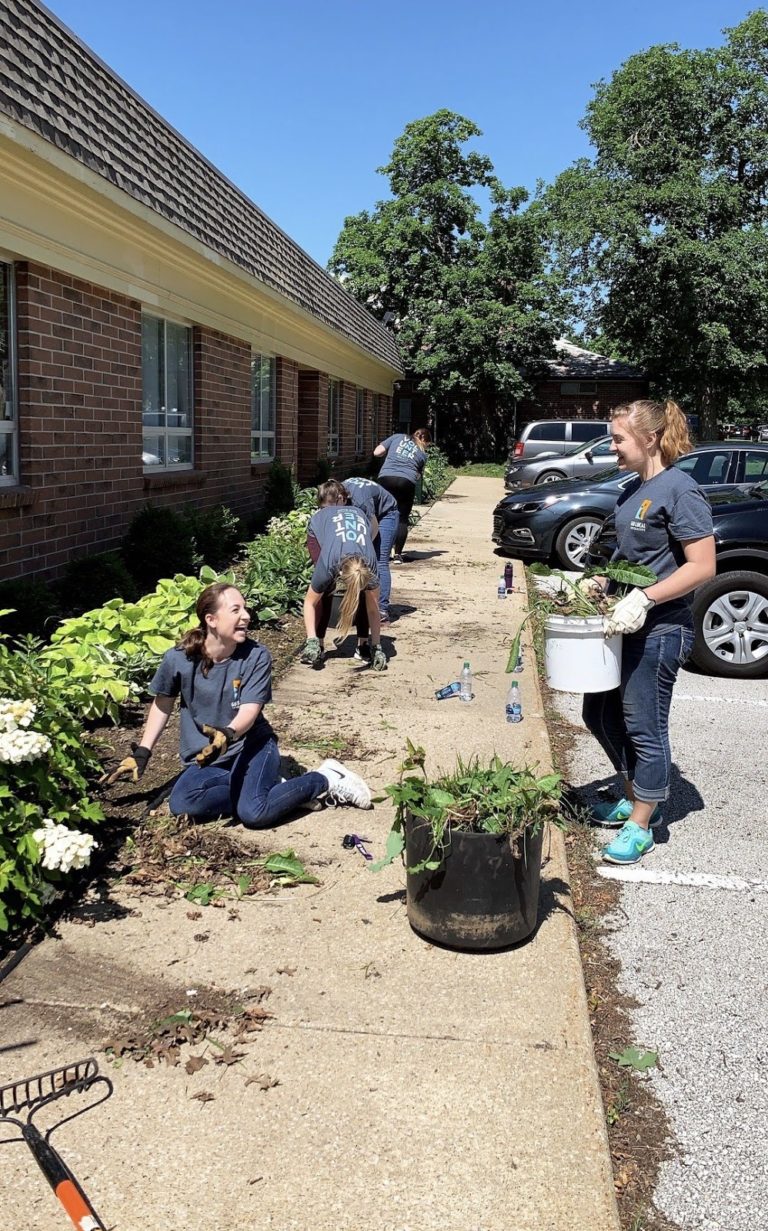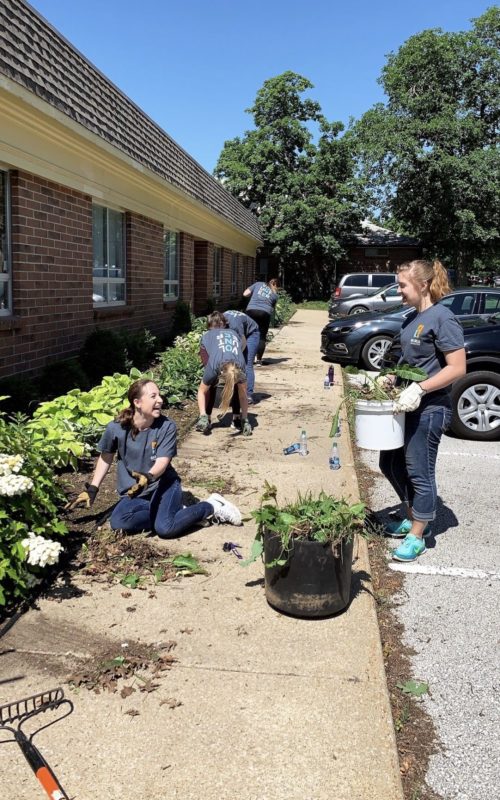 OK, pretend you have the day off. What would we find you doing? 
Probably walking the trails and paddleboarding at Shawnee Mission Park with my sister and brother and/or friends. Then grabbing coffee/boba tea afterward and heading home to watch a favorite movie.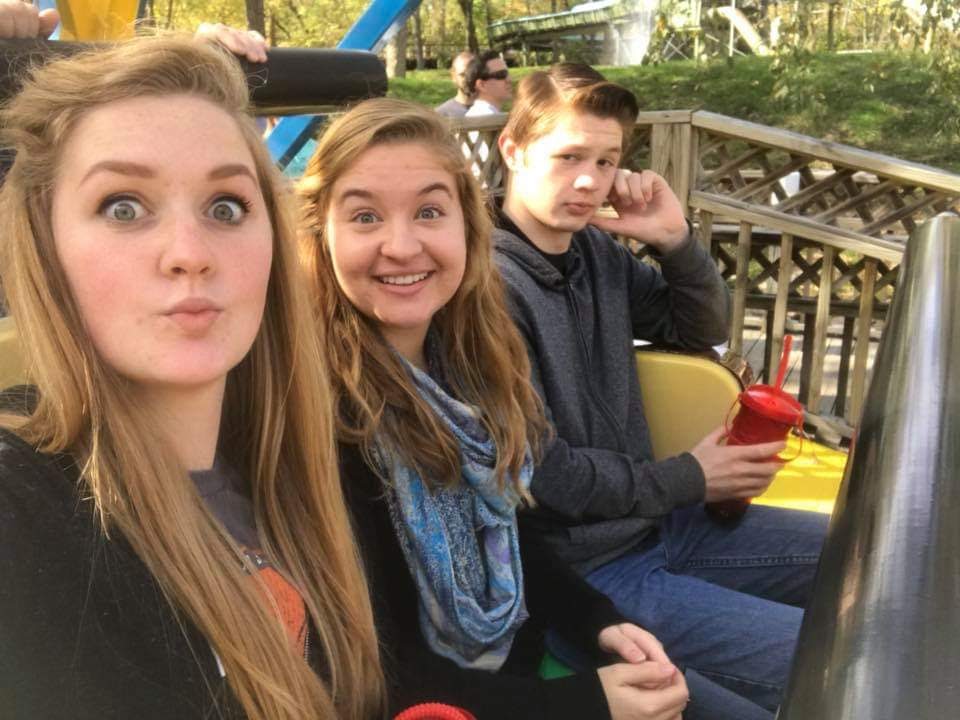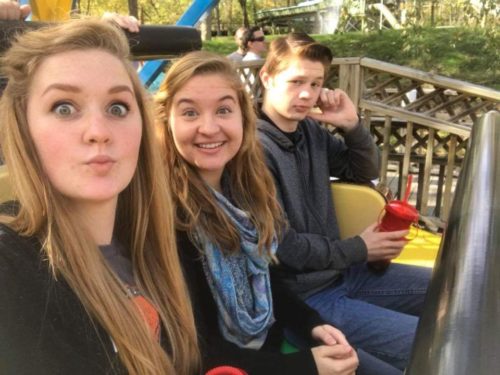 Do you have any office nicknames? 
Thankfully, no! At least none that I'm aware of…
What's your favorite KC restaurant?
I love Hawaiian Bros. Their mac salad beats all the ones I tried in Hawaii.
What is something that no one would know about you by looking at you?
Because my parents are so industrious, they would often look at things and ask, "How can I make this myself or make it better/cheaper?" So, because they always had projects going, I would often work alongside them—sometimes voluntarily, sometimes not). Because of this, I've learned how to use quite a few power tools. I definitely inherited the same mindset as them, as I generally have some sort of a project going. One of my current projects is creating a paddleboard from pink foam insulation sheets. (BTW, sanding is always the worst part of any project.)
Alright, here is where you get to brag about your pets: pictures, names, etc.
I don't personally have any pets, but here is my family's childhood dog, Riley. He's a fluffy pup with an underbite! Although I don't have any pets of my own, I hope one day to have a corgi and name him Rigatoni, or Tony for short.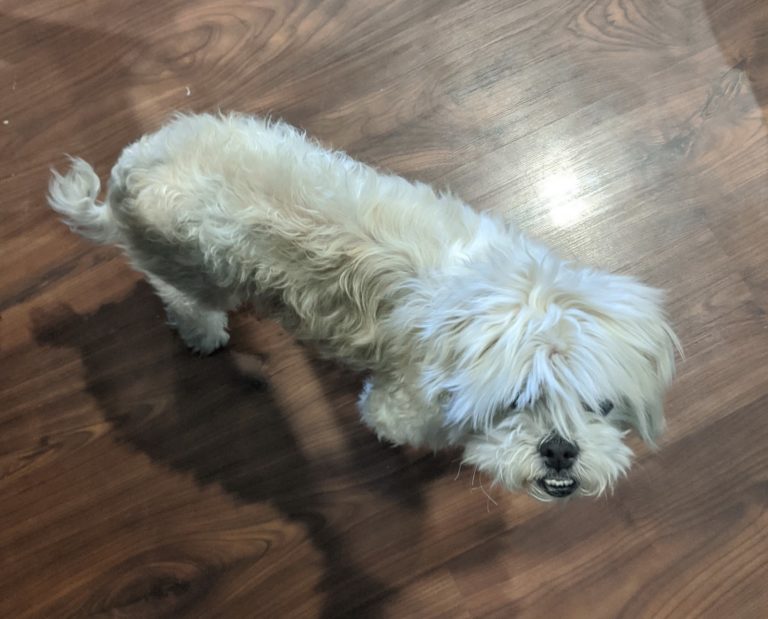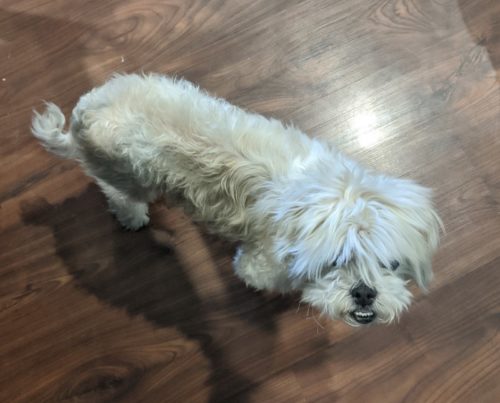 If you could travel anywhere in the world, where would you go? 
Honestly, there are very few places I wouldn't want to go, but Greece would have to be at the top on my list! I've always loved Greek mythology, and the ancient history that's still standing in Greece is part of the appeal to me, but I also want to visit the islands/beaches and view the villages on the mountainsides. Oh, and the food! I mean, have you ever had Baklava before?! 
What is the luckiest thing that has happened to you?
Honestly, my family and friends. My family has always been so close (figurative and literally because there's so many of us) that many of us are genuinely great friends, and some of my friends are like family. I couldn't be more blessed! 
Any pet peeves? 
I can't stand it when people eat with their mouths open. Definitely not a fan of Mukbang!
Describe yourself in three words. 
Dedicated, a helper, and self-motivated.
Any other fun facts about you?
I have a gigantic family: four older sisters, one older brother, one younger brother, and eight nieces and nephews, for a total of 20 with my parents and three siblings-in-law. Before my youngest nephew was born—when I had seven nieces and nephews—the siblings were the exact opposite of what my siblings and I are (five boys and two girls), whereas my parents had five girls and two boys.