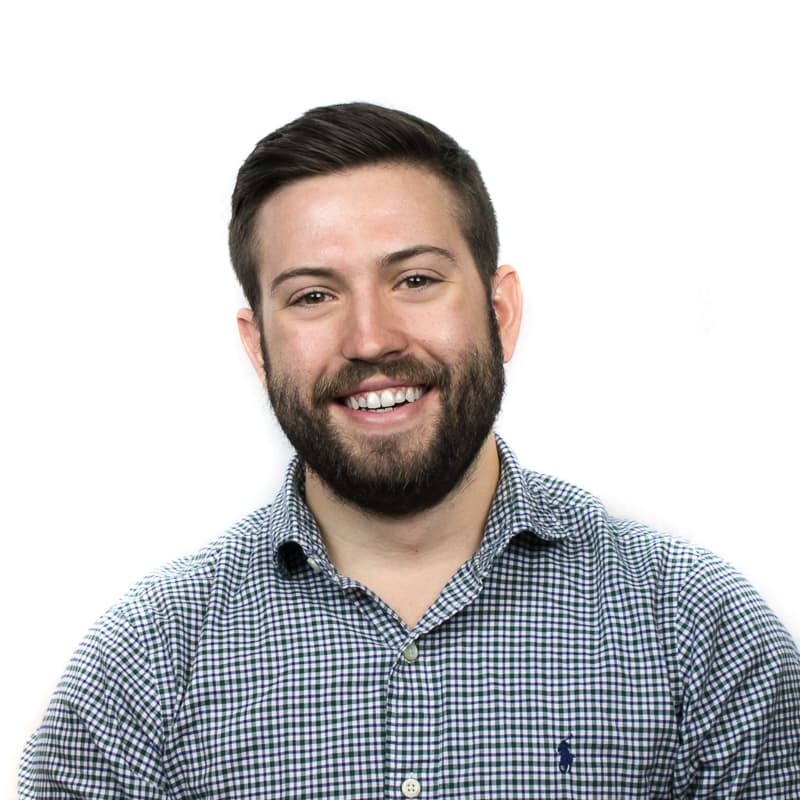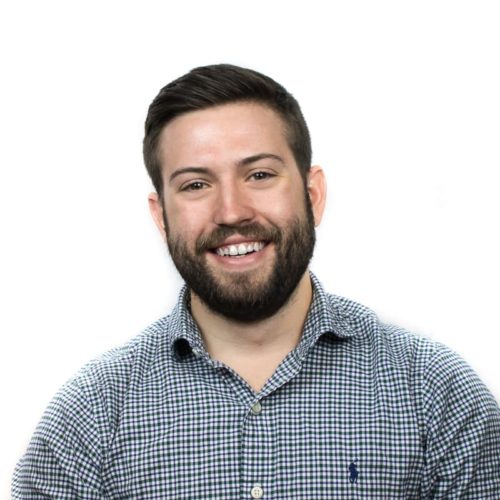 Every so often, we like to shine the light on one of our spectacular employees and give you a behind-the-scenes look at who they are outside the office. We know him for his innovative mindset, knack for treasure-hunting, fondness for cheese fries, and Netflix binge-watching habits (but for good reason). Introducing: Jared Roseberry.
School/Degree: 
Pittsburg State University, Business Administration
Job title: 
Paid Media Specialist
How did you find your way to Go Local? 
My interest had been primarily set on marketing. I had a friend from my previous sales job tell me a little bit about Google Ads. At the time, I did not understand what it was or how it worked. I took several weeks of studying it on my own, which led to the search of companies that partnered with Google and serviced Google Ads as a product. In the beginning, I interviewed at a few places, but the culture of Go Local and its team structure really caught my eye.
What do you love most about your job here? 
What I love most is having the freedom to be innovative. Go Local is a melting pot of extraordinary people, and we continue to find ways to further raise the bar across our industries we partner with. Everyone here is innovative, and I have learned so much just by being able to work alongside them.
What do you love most about working with your product or department? 
The entire team! Every day working with the Paid team is exciting and fun. We always come together as one group in order to face challenges. Outside of them helping me mold my skillset, they're also helping me develop into an overall better person.
What is your favorite Go Local memory? 
If I had to only choose one, it'd have to be the Office Olympics (aka Go Local Games for Charity). Now, I'm not here to brag and tell you about my involvement on the winning team or anything. I just want to comment that to me, this day highlighted why our competitiveness continues to push us to be more successful in what we do as a team compared to the day before. Who knew office chairs could roll so fast??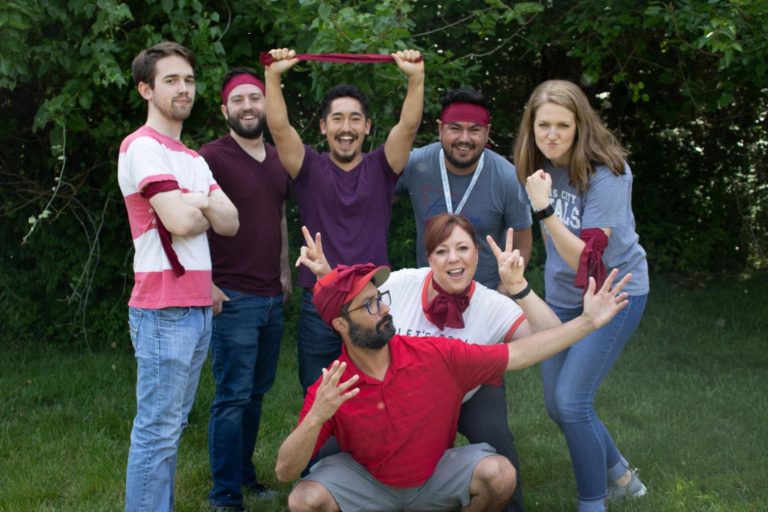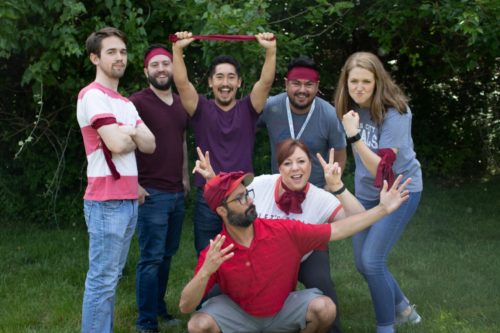 When you're not at work, what do you do for fun? 
I feel like I have many hobbies, but one of my favorite things to do outside of work is research lost treasure across North America with the friends I grew up with back home. Who knows, maybe one day we'll actually find something!
OK, pretend you have the day off. What would we find you doing? 
This is a hard question, and it depends on what's currently going on or even what day I have off. No matter if I drive down to the lake to do some fishing or stay home to binge-watch a new Netflix series, cheese fries will be involved. You cannot have a day off from work without enjoying some cheese fries.
What's your favorite KC restaurant? 
In KC, I'd have to say Oklahoma Joes. However, if Hog Wild BBQ ever ventured here from Lawrence, then Hog Wild would definitely be the winner without contest.
What's your claim to fame? 
At this point, it would probably be my Quarantine Beard. That's all that needs to be said.
What is something that no one would know about you by looking at you? 
A random fun fact about me that most people wouldn't know is that I didn't have television until my junior year of high school—and people wonder why I now binge-watch shows. All I'm doing is trying to catch up.
Here is where you get to brag about your pets: pictures, names, etc. 
No pets here in the city; however, my family's dogs are always fun to go back to at home. You have Katrina, a Great Dane who does nothing but trip over herself, and then you have Bella, a shepherd who controls all the chickens out back.
If you could travel anywhere in the world, where would you go? 
Alaska. I've already visited, but I feel like I'll never get enough of that place.
Any pet peeves?
You wouldn't believe how many times I open the calculator app to make a phone call ever since the Stay-at-Home Era began.
Describe yourself in three words. 
Probably "always learning more," but then there's also "unavoidable tragic comedy."
Any other fun facts about you? 
I am starting to become a fan of hot tea.