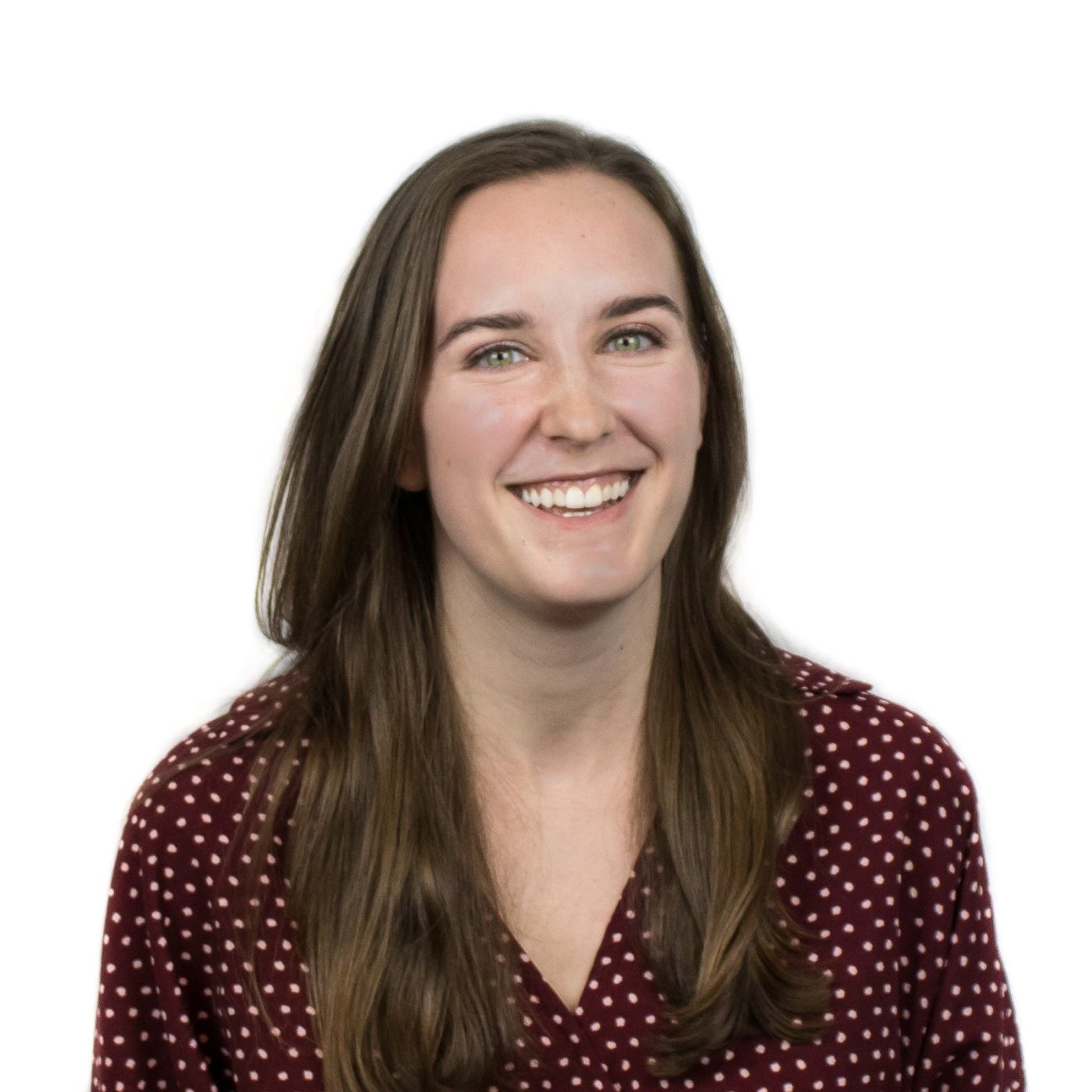 Each month, we shine the light on one of our spectacular employees and give you a behind-the-scenes look at who they are outside the office. We know her for her beekeeping background, enthusiasm for psychology and team potlucks, as well as an alarmingly robust knowledge of Harry Potter trivia. Introducing: Grace Gallagher. 
School/Degree: Washington University in St. Louis, B.A. in Psychology
Job title: SEO Coordinator
How did you find your way to Go Local? 
When I moved to Kansas City, I connected with the Go Local recruiter on LinkedIn. I had background working on a user experience (UX) project in St. Louis, but I was looking to learn more about SEO and digital marketing. I've enjoyed pairing my UX and SEO skills ever since! 
What do you love most about your job here? 
Whatever you're passionate about, Go Local allows you to explore and grow as a professional. A couple of weeks after I started, I was already trusted to take the lead on different projects and initiatives that matched my interests. 
What do you love most about working with your product or department? 
The Organic Team is full of brilliant and innovative people. The SEO, Content, and Local Perceptions teams collaborate often to help better our processes, and we can see how that benefits our partners in the long run.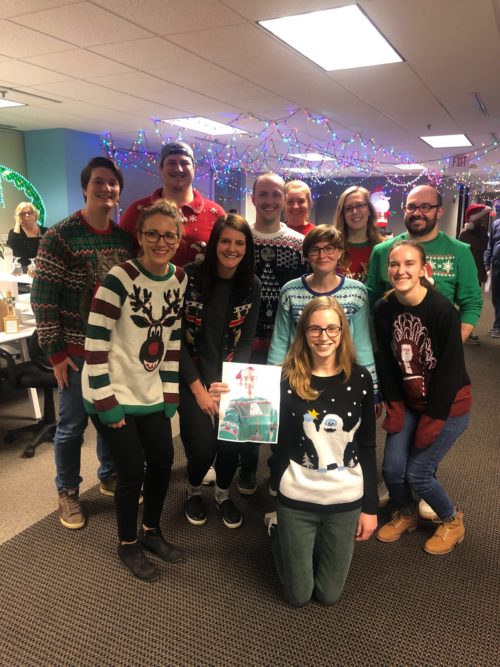 What is your favorite Go Local memory? 
Definitely the Organic Team potlucks. Quality bonding time over Cap'n Crunch chicken tenders and ranch.
When you're not at work, what do you do for fun? 
Reading, yoga, baking, spending too much time on Twitter, and hanging out with family and friends.
I also started taking some beekeeping classes at the local community college. I'm not sure if I'll make this a full-time hobby since the equipment is pretty expensive, but maybe one day!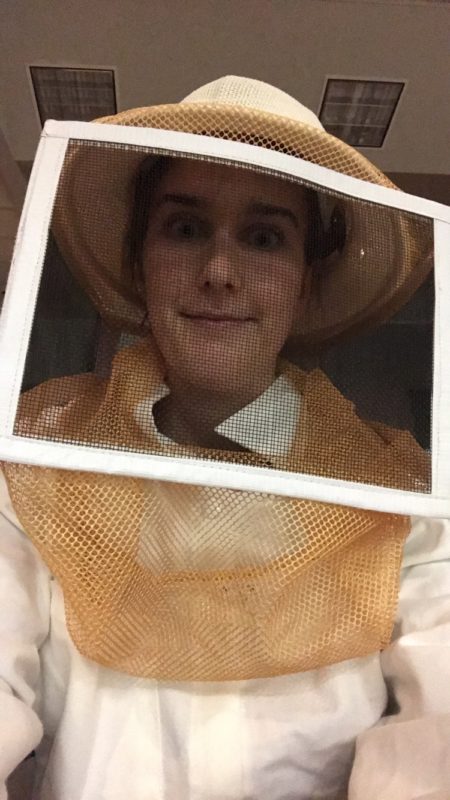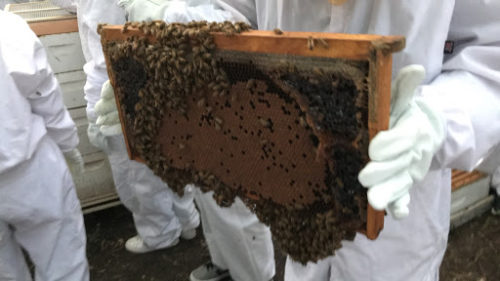 OK, pretend you have the day off. What would we find you doing?
If the weather's nice, I would drive somewhere scenic and go for a long hike with friends, maybe enjoy a nice picnic. Then I'd end the day with more snacks and a movie from my Netflix queue.
Do you have any office nicknames? 
I tried to make G-Squared a thing for a while, but it didn't quite catch on.
What's your favorite KC restaurant? 
If we're talking barbecue, I'm Team Joe's KC. Also, I was delighted when I found out my favorite STL place, Mission Taco, had some locations here in town. So, that technically counts?
What's your claim to fame? 
I won a Harry Potter pub trivia night entirely by myself. The rest of my team never read any of the books or saw the movies, so I had to carry us to victory.
What is something that no one would know about you by looking at you? 
I don't have siblings, but I'm one of 12 cousins on my dad's side. You can never manage to get all of us in the same place, but here's most of us: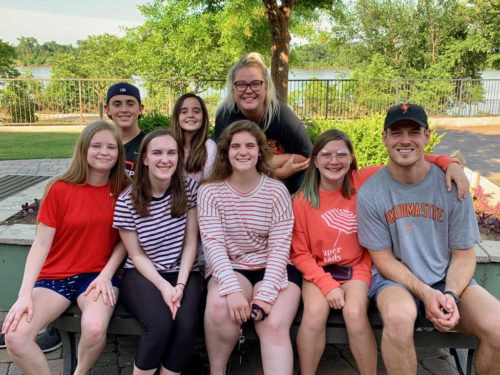 Alright, here is where you get to brag about your pets: pictures, names, etc. 
I definitely want to get a dog later on, but for now, here's a pic of a teddy bear dog I frequently pet-sit named Theo. He loves cuddles and stealing socks: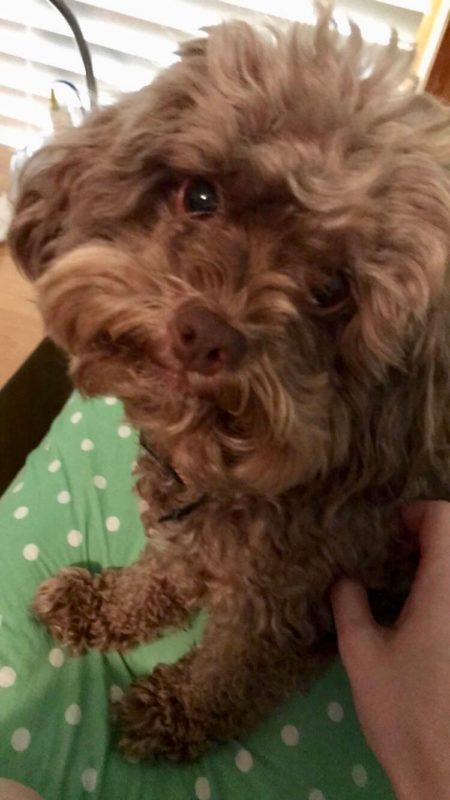 If you could travel anywhere in the world, where would you go?
I'd love to go to Switzerland someday! 
What is the luckiest thing that has happened to you?
I met my best friend in a ballet class we both took when we were 4 years old.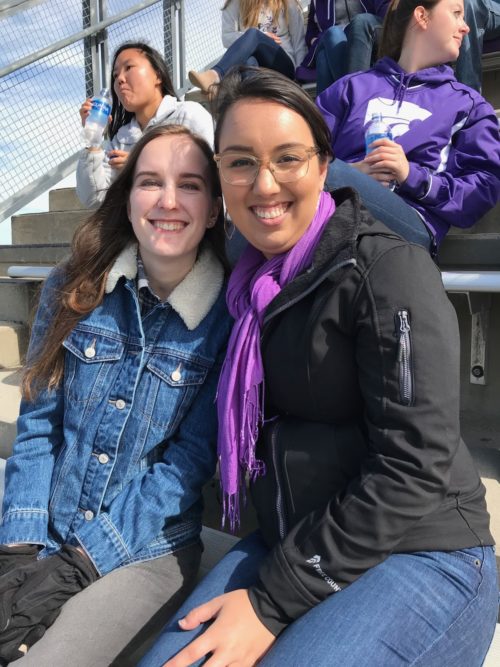 Any pet peeves?
Chalk—hate the texture, hate the sound it makes. 
Describe yourself in three words. 
Ambitious, friendly, optimistic.
Any other fun facts about you?
In college, I worked in a lab studying personality disorders.

I love painting, drawing, and anything creative.

I make a mean guacamole.