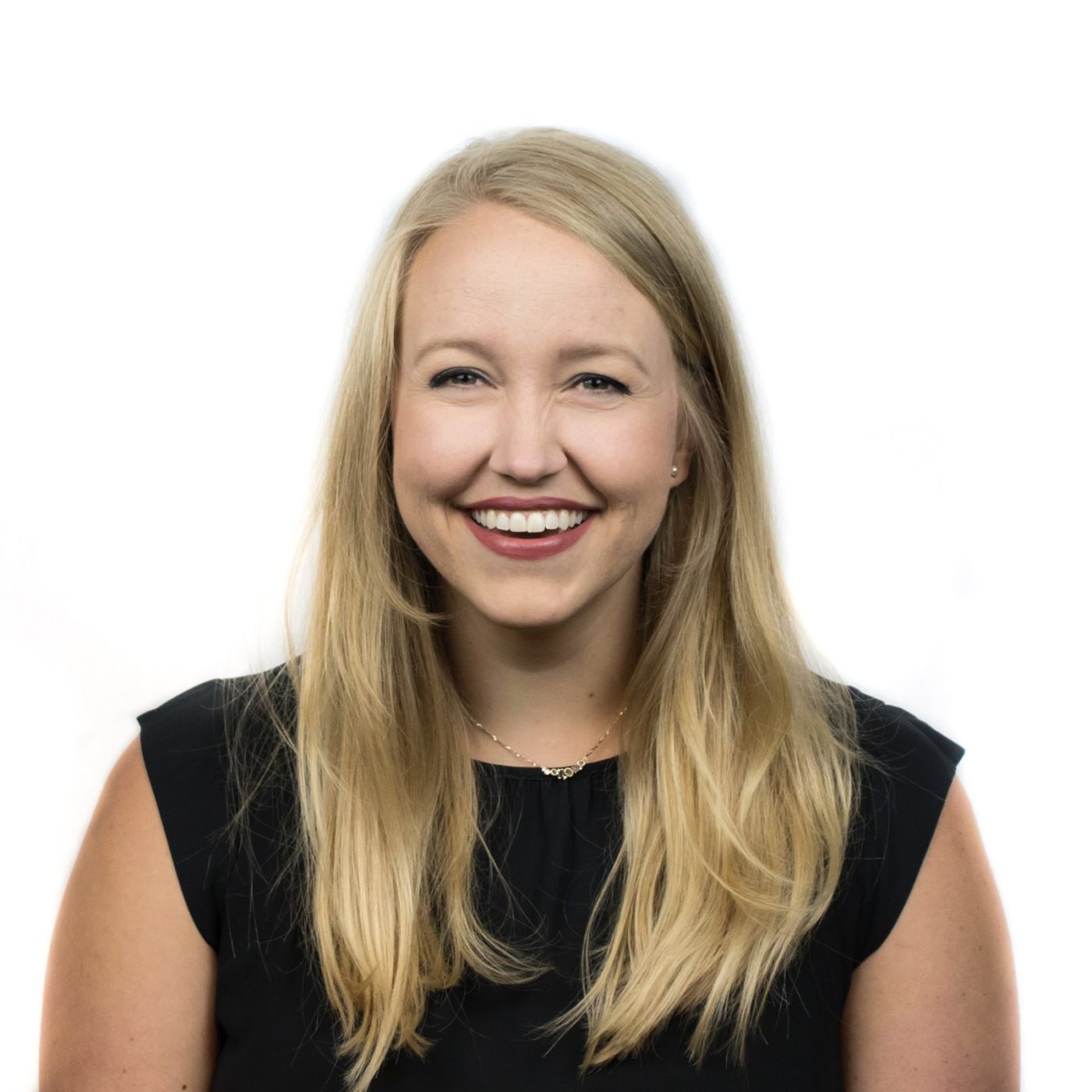 Each month, we shine the light on one of our spectacular employees and give you a behind-the-scenes look at who they are outside the office. We know her for her calm yet upbeat attitude, her love for the little things in life, her fluffy-furred Goldendoodle, Huck, and her…super-speedy cup-stacking skills?! Introducing: Chelsea Dameron. 
Job Title: Account Strategist
School/Degree: Baylor University/English
How did you find your way to Go Local? 
After years of content marketing and project management, I found myself thriving most in developing positive relationships and omnichannel strategy with partners. Go Local reached out to me via LinkedIn, and the rest is history. It's a perfect match for blending my passion for the "product" side of digital marketing and the relational side of partnering with a client to develop a digital strategy that will produce results.
What do you love most about your job here?
Working alongside passionate, driven people who are working towards one goal: providing the best experience for partners and their customer base via cutting-edge digital marketing. It's fun to work with folks who are willing to be "on the front lines" of digital opportunities – thanks a great deal to being Premier Google Partners and to partners that are trusting enough of our expertise to allow us that freedom. A lot of our partners are doing things in their industry that others are not, and there is a real excitement that comes along with that. 
What do love most about working with your product or department? 
The strategy department feels like a family. We all bounce ideas and experiences off one another because we all genuinely care for our partners and their goals. I enjoy translating partner goals into a stepped-out strategy that will bring about positive change. Strategists have a wonderful position in that we get to be somewhat of a middle man between products (like Paid Media and SEO) and partner business goals. We get to learn about our clients' goals, learn from our brilliant specialists and coordinators about what's new in their area of expertise, and come up with a solution that will bring out the best in everyone. It's honestly just really fun. 
What is your favorite Go Local memory?
That's a hard one. The everyday culture of GLI is pretty unbeatable. I think my favorite memory was our company day in the spring. The strategy team grabbed lunch at a to-die-for Poke place downtown (thanks to Matt Prosperi's excellent suggestion), then the whole company did a different breakout/escape rooms followed by a beer/wine tasting across Kansas City. It was such a fun day to be outside of the office and laughing with co-workers, not to mention my favorite combo: wine and riddles. 
When you're not at work, what do you do for fun? 
I love to cook and bake. I also write and read a lot. I actually just finished reading my first sci-fi novel (I always assumed I wouldn't enjoy the genre all that much) and LOVED it – so, please drop some suggestions for me. But a majority of my time outside of work is spent soaking up time with my hilarious Dallas Mavericks superfan husband, our dog, our coming baby, and friends/family! 
Our KC besties:
OK, pretend you have the day off. What would we find you doing?
Walking to our neighborhood farmers market to pick up ingredients for a late breakfast. Then eating said breakfast with friends – and a large cup of dark coffee – outside on the patio. Then biking to a park with Huck (my Goldendoodle) and finishing my book under a big tree. (How lovely does this sound?) Throw in an Arnold Palmer and late dinner in the city with my husband, Caleb, and you've got my ideal off-day. 
Do you have any office nicknames? 
Chels, or as strategy calls me, Jelly Cameroon. Thanks, guys.
What's your favorite KC restaurant? 
Zen Zero, which is actually a Thai place in Lawrence, just outside of KC. 
What's your claim to fame? 
I don't like to toot my own horn, but I have hugged Ree Drummond. That's right: The Pioneer Woman herself.
What is something that no one would know about you by looking at you? 
I am really good at cup-stacking. Truly amazing, and yes, I have won competitions. Again, hate to toot my own horn…but I'm awesome at it.
Alright, here is where you get to brag about your pets. 
Caleb, Huck, and me – aka the Damerons:
If you could travel anywhere in the world, where would you go? 
I am dying to tour the Ireland countryside.
What is the luckiest thing that has happened to you? 
It's a tie between marrying my husband and meeting the Pioneer Woman face-to-face. Two huge wins in my life. 
Any pet peeves? 
Tardiness and the sounds people make when they switch frets on a guitar…not sure what that's called.
Describe yourself in 3 words. 
Relational, clumsy, joyful.
Any other fun facts about you? 
I live in Texas, and I have matching hand freckles.