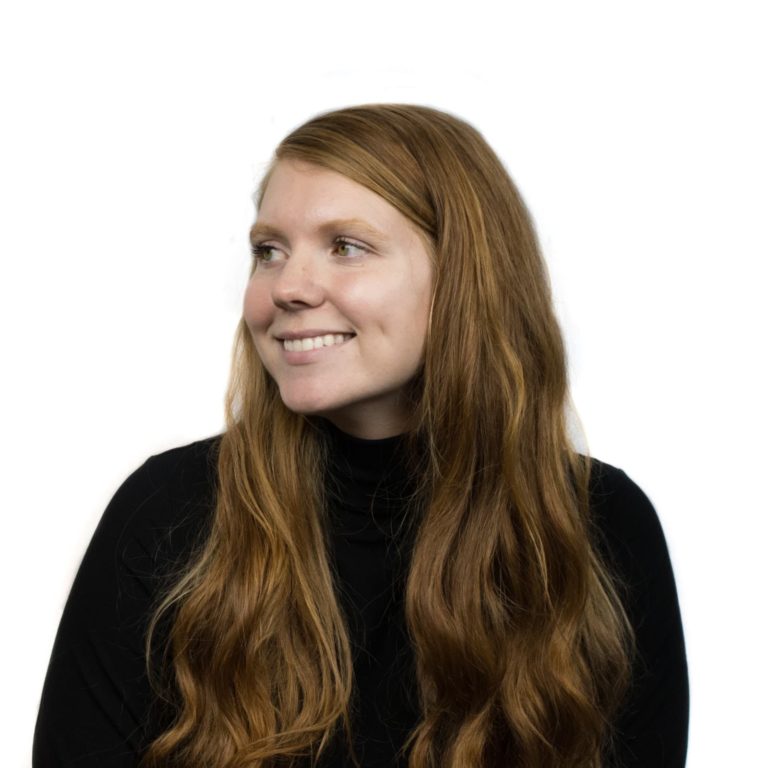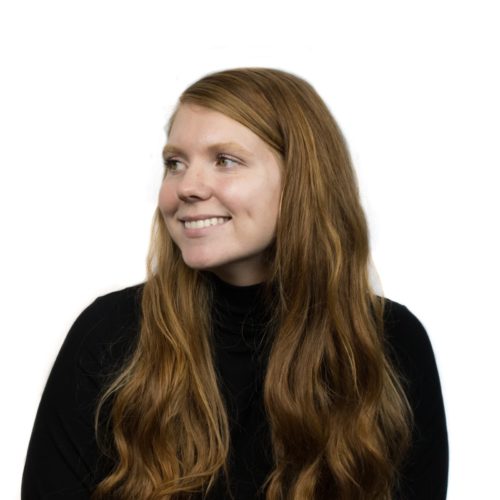 Each month, we shine the light on one of our spectacular employees and give you a behind-the-scenes look at who they are outside the office. We know her for her dedicated history at Go Local, culinary talent, and keen eye for memes. Introducing: Anna Domitrz.
School/Degree: 
University of Missouri – Columbia, B.A. in Journalism
Job title: 
Paid Media Specialist
How did you find your way to Go Local? 
Through a career fair my senior year of college—I started here as an intern after I graduated and stuck around after loving it so much. (Actually, it was more me begging to stay.)
What do you love most about your job here? 
MY TEAM! Other than Paid Media being awarded Department of the Year for 2019, they are all so funny and smart, and they inspire me every day to be a better leader, learner, and overall human being. I wish everyone could get to work with these people (but you can't, because they're mine, hehehe). Here's a photo of my team at the holiday party—which I could not physically attend—but I was there in spirit. 🙂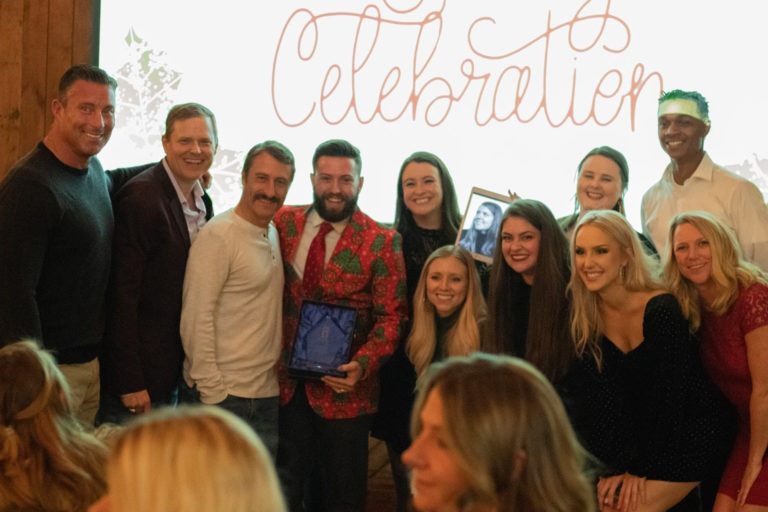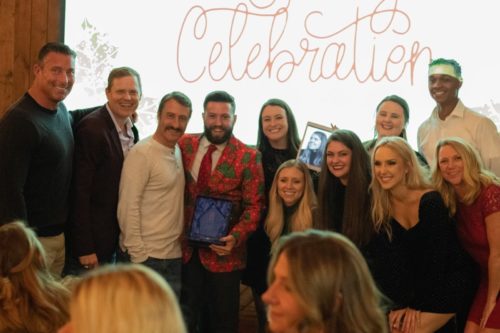 What do you love most about working with your product or department? 
PPC advertising is so interesting because it's always changing, and it's not just a one-size-fits-all solution. Not only does every partner have different goals, but different strategies are also needed based on a variety of factors aside from goals—like location, product/positioning, and offline marketing strategies. The fun part is seeing what levers (especially new beta features) we can pull to make our program align with what our partners need to achieve success. 
What is your favorite Go Local memory? 
Hard to pick just one. One of my best memories was visiting one of our partners in Sacramento, being treated to a Sacramento Kings game, and getting to take a picture on center court after the game!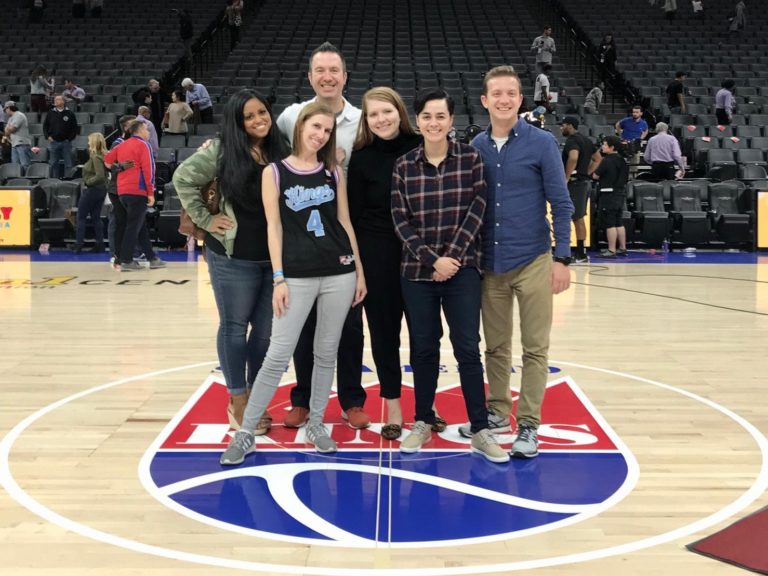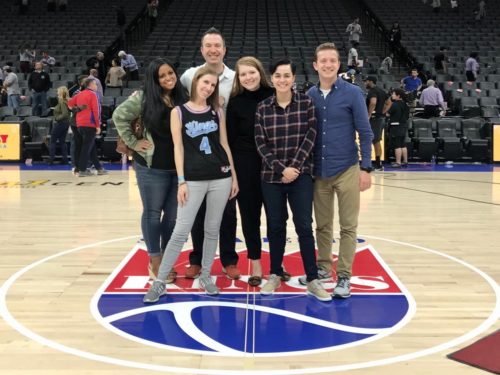 When you're not at work, what do you do for fun? 
I honestly spend a lot of time binging streaming services…it's borderline unhealthy but a good way to wind down. I'm currently binging "You" on Netflix.
What's your favorite KC restaurant? 
KC Taco Company. The spicy shrimp and portobello mushroom tacos are the best thing that's ever happened to culinary art. 
What is something that no one would know about you by looking at you? 
I took four years of French…wish I could say that I'm at least partially fluent, but I just know the basics really well. 
Here is where you get to brag about your pets: pictures, names, etc. 
My pride and joy! The light of my life! Her name when we adopted her (shoutout to Second Chance in Columbia, MO) was Majestica, which seemed like too much for a cat. We usually call her Jess, but her nicknames include Jeff, Peanut, Junior, and PJ. Here's a funny picture of her sleeping with her leg extended for some reason. Sometimes she looks like a shrimp.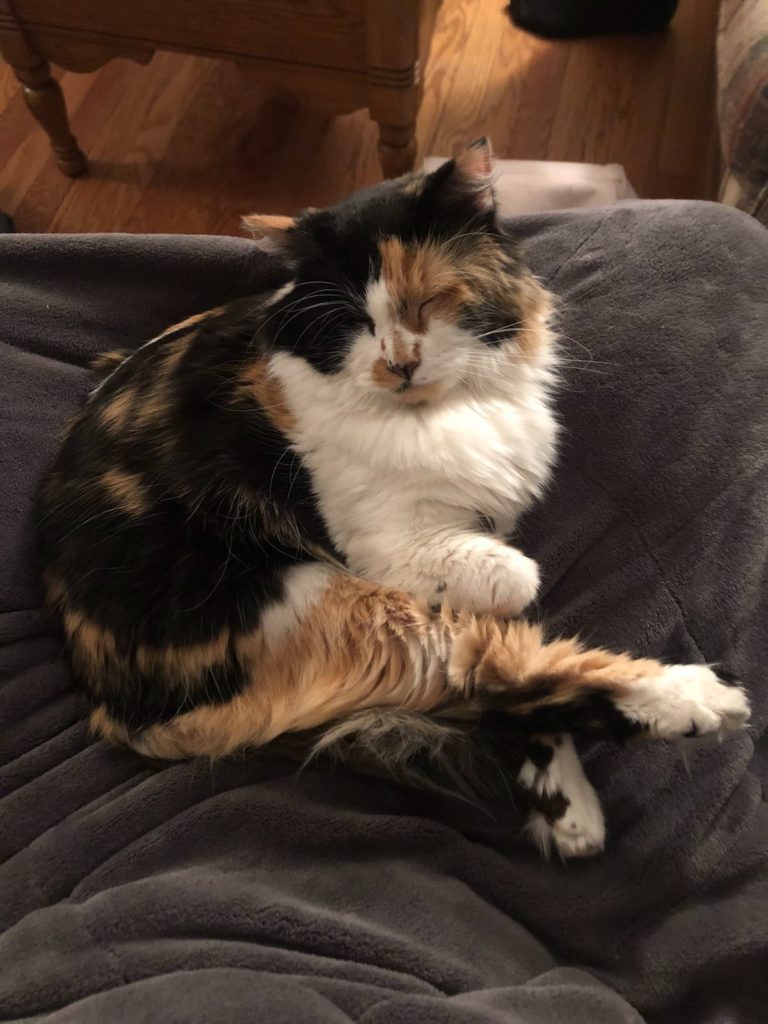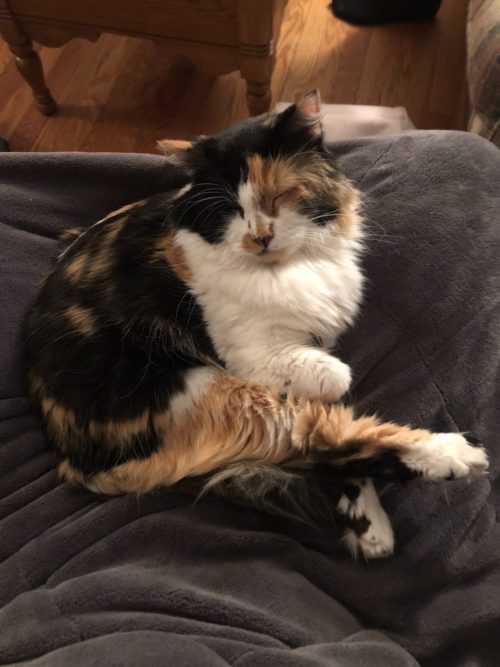 If you could travel anywhere in the world, where would you go? 
Switzerland! No particular reason. Just looks cool. 
What is the luckiest thing that has happened to you? 
Moving across the state for a three-month internship and getting to stay full time after the internship ended.
Any pet peeves?
Saying "hopefully," which I'm guilty of myself. We don't hope, we work!
Any other fun facts about you? 
I love cooking! I'm a vegetarian (pescatarian, technically), so it's fun to find plant-based or meat alternatives to popular dishes. I also love cooking with a lot of colors. This is a "veggie casserole" topped with diced apples and roasted pecans that I made around Thanksgiving. (This is before I put it in the oven.)