Each month, we spotlight one of our spectacular employees here at Go Local Interactive and give you the scoop on the people behind the scenes who are working Go Local magic every day! This month, we are focusing on our super smart, crafty, detail oriented SEO Specialist, Morgan Erickson, who also double duties as the unofficial office psychologist.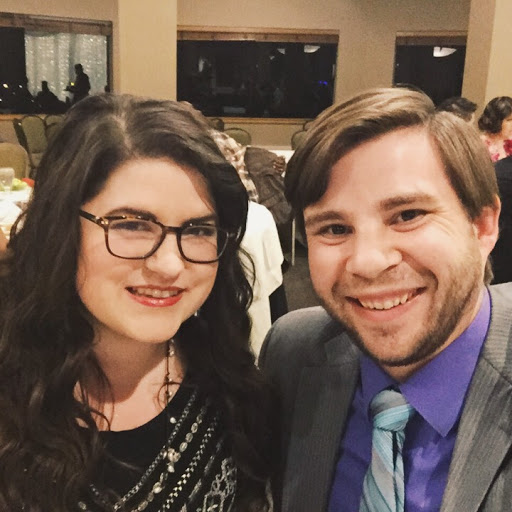 School/Degree: Graduated from UMKC with a BA in Psychology (hence the office psychologist reference)
Title: Product Marketing Specialist – Search Engine Optimization
How did you find your way to Go Local? I heard about the company from Kelsey McClelland who was already working here and told me a lot about the culture. Then after sitting down with Chriss Thompson and learning what we do as a company and the opportunities to explore the different aspects of the agency, I knew it would be a good fit. I came on as an intern and the rest is history.
What do you love most about your job here? I love that we are so forward thinking about things but also really open minded and we get to change projects a lot as we see fit. We don't get stuck in the processes we create and ultimately always do what is best for our clients, which is really cool.
What do you love most about SEO? Working with a comedian is always fun (that's her manager, Caleb Ross). Beyond that, really getting to analyze our clients campaigns and being able to make the appropriate changes to see the success unfold, there is no better reward than that!
When you're not at work, what do you do for fun? I love to craft! I am always crafting or baking or out antiquing. Refinishing furniture is one of my favorite side projects. On the weekends I usually take my dog Kira to the park. Also, when the weather is nice we love to go camping.
What's your favorite KC restaurant? The Farmhouse – it is quiet, but not TOO quiet, more like a dinner with the family. Everything is fresh, farm to table, and the menu is always changing so I am forced to try things outside of my comfort zone. They also have the best patio for late dinners with some wine and cheese.
What is your favorite Go Local memory? I have a lot of REALLY awesome memories, but the average day to day is also great. I laugh so hard almost every day. One memory that comes to mind, is when we volunteered at Sheffield Place. We got to learn about their organization and help out a great charity, and we had a lot of team members who were in from out of town and spending quality time with them is great. Also our company celebration last fall was a blast! Particularly the party bus and whirley ball. Seeing Chriss get into his competitive zone and then seeing Steven Mott kick his butt, was amazing. Great memories always come from us just being able to let loose and have fun with everyone.
Do you have a Go Local nickname? Not myself, but we do have an SEO team ship name – Korganolebimey (pronounced core–gan–ole–ebb–em–ee). It is the combination of all of our names on the SEO team.
Have you given any Go Local nicknames? Well, Kelsey M. is "The Worst". We call her that because she is always doing things that make her the worst. She works late all the time, has a scary dark side (especially when she's out of coffee), and she makes sure you know when something needs to get done. (Disclaimer: Kelsey isn't actually the worst, she is pretty cool. You can check out her employee spotlight here.) Mostly its just a way for us to get a rise out of her.
What is something that no one would know about you just by looking at you? I have a high school degree in aerospace and engineering. I also know a lot of random facts and have a unique set of random skills.
OK, pretend you have the day off. What would we find you doing? I would sleep in and make some french press coffee. Then I would probably do some laundry and take Kira to the dog park, go antiquing, and work on a craft project. Right now I am refinishing a mid-century modern dresser into a gardening table. I would probably have some friends over for wine and games later that night and then stay up really late watching Youtube videos or Netflix.
Do you have any vices? Two-Dots, it is a phone app game. Also, YouTube and Feedly. Feedly is an RSS feed reader, I could get on there and read articles forever. I tried to purge myself my bad habits a couple years ago, Two Dots may need to be next.
Describe yourself in 3 words. Optimistic, realistic, quiet.
Huge shout out to Morgan and all of the hard work that she does for our agency. Her bright mind is always bringing in fresh, innovative ideas, which is what Go Local is all about!